Here's When Clorox Wipes Will Be Back On Store Shelves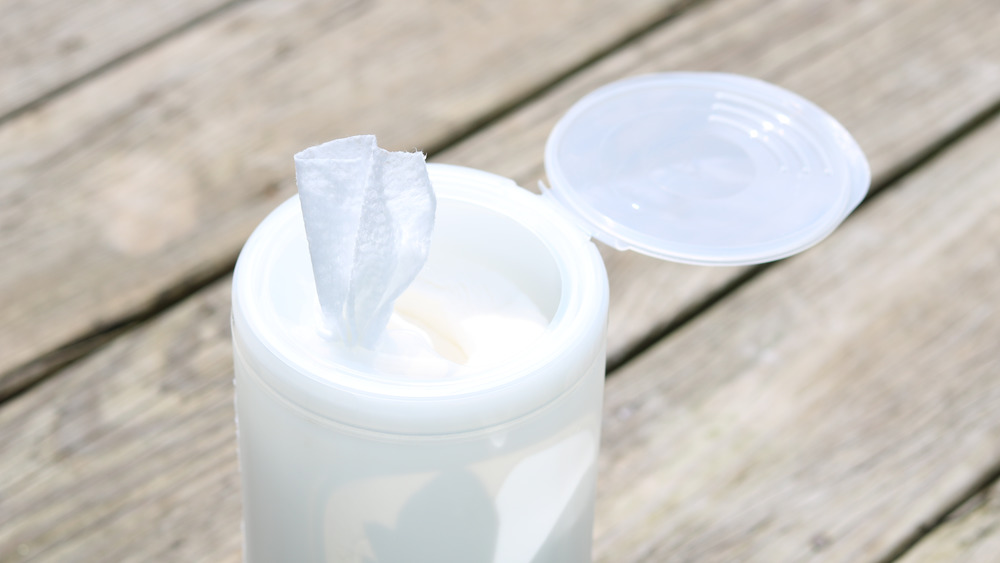 Shutterstock
At various points during the COVID-19 pandemic, it seems essential sanitizing supplies are hard to find. Yes, toilet paper, but also hand sanitizer that is safe, and Clorox disinfecting wipes. In August, the company's CEO Benno Dorer cited a "very complex supply chain" as a reason their product was so darn elusive on store shelves. A big issue is also that the wipes are made with the same material as personal protective equipment such as face masks essential for frontline workers.
Well, now it is almost the end of 2020, and unfortunately, the availability of Clorox wipes is not much more widespread. While you may be able to find alternatives at stores, the company has recently announced it could be the middle of next year before their product's supply can meet customers' demands (via NBC News). Underscoring the same challenges that were discussed over the summer, COO Eric Reynolds announced the third delay in getting stores stocked since the pandemic began.
Clorox knows consumers aren't happy and neither are they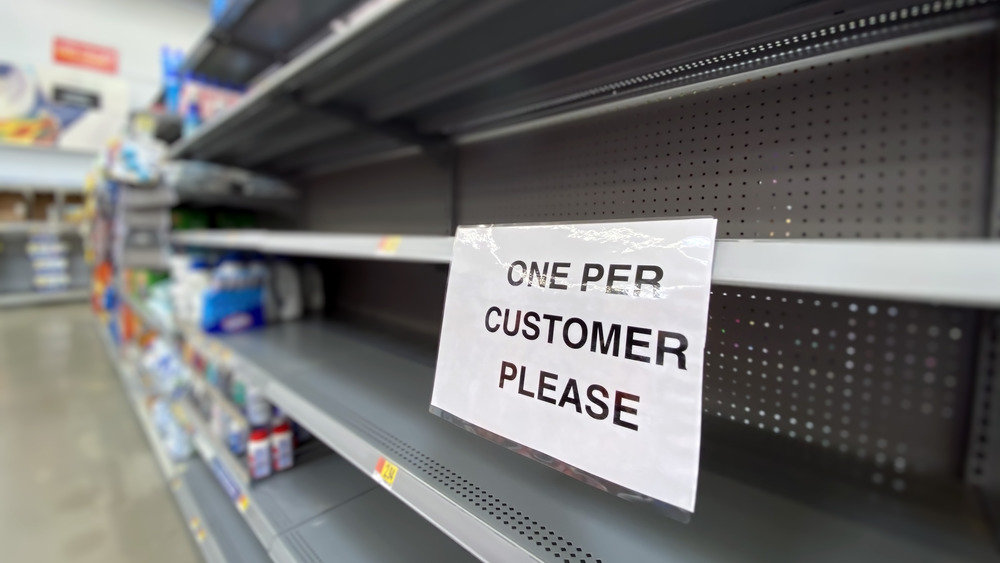 Shutterstock
It's not that Clorox has not attempted to massively ramp up its production of disinfecting wipes, with Reynolds noting, "Our plants are running 24/7." NBC News reports the company ships out at least 1 million canisters each day, and has hired thousands of employees in an effort to meet the ongoing demand. But as USA Today notes, Clorox simply wasn't prepared up front to meet what no one knew was coming, and for how long the pandemic has lasted. It's also worth noting that some factories have had to shut down at times to protect workers from getting sick.
"We know that consumers are very frustrated with us," Reynolds acknowledged, adding, "We are frustrated, too."
While we wait for Clorox wipes to hit stores, the CDC recommends frequent hand washing, cleaning surfaces with soap and water, and using a bleach or alcohol solution for regularly disinfecting your home.