The Real Life Partner Of Game Of Thrones' Peter Dinklage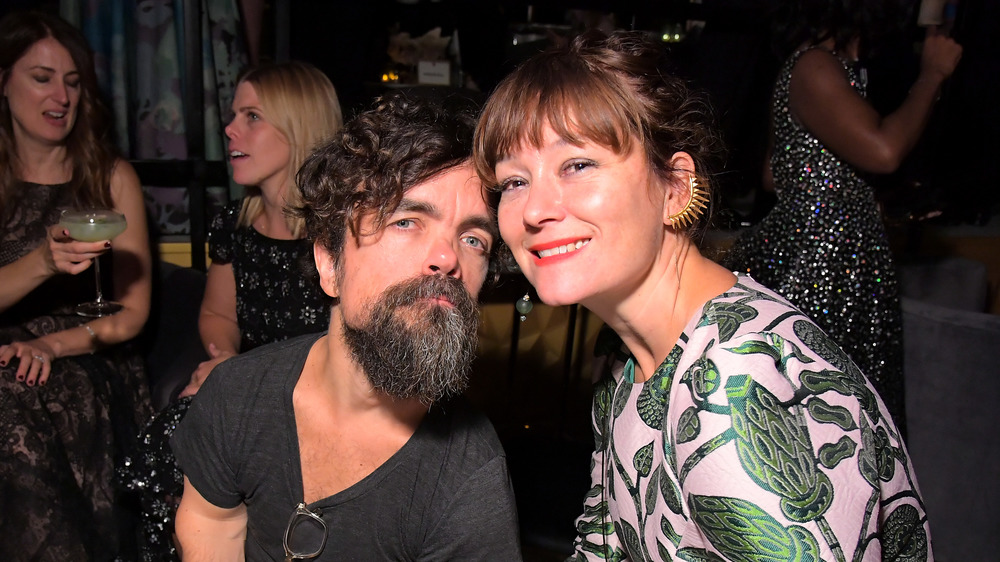 Charley Gallay/Getty Images
Peter Dinklage is not the playboy that his Game Of Thrones character Tyrion Lannister was — in fact, he's quite the opposite. Dinklage has been in a long and happy marriage with his wife, Erica Schmidt, since 2005.
Dinklage and Schmidt are very private about their relationship and their family, but there are some things we do know. For one, the couple got hitched in Las Vegas in 2005, according to Us Weekly. Since then, their love has grown as both have enjoyed success in their respective careers. And while Dinklage prefers working in front of the cameras, Schmidt is a behind-the-scenes kind of woman; she's an award-winning playwright and theater director. 
Together, Dinklage and Schmidt share two children. Their daughter, whose name has never been publicly shared, was born in 2011. Many speculate her name is Zelig, though Dinklage shot that down in 2015. "Let me tell you right now: her name is not Zelig. But it's hilarious that that's a fact in Wikipedia," he told The Guardian. Their second child, whose name and gender was never revealed, was born in 2017.
Dinklage is totally smitten with Schmidt despite his appeal to women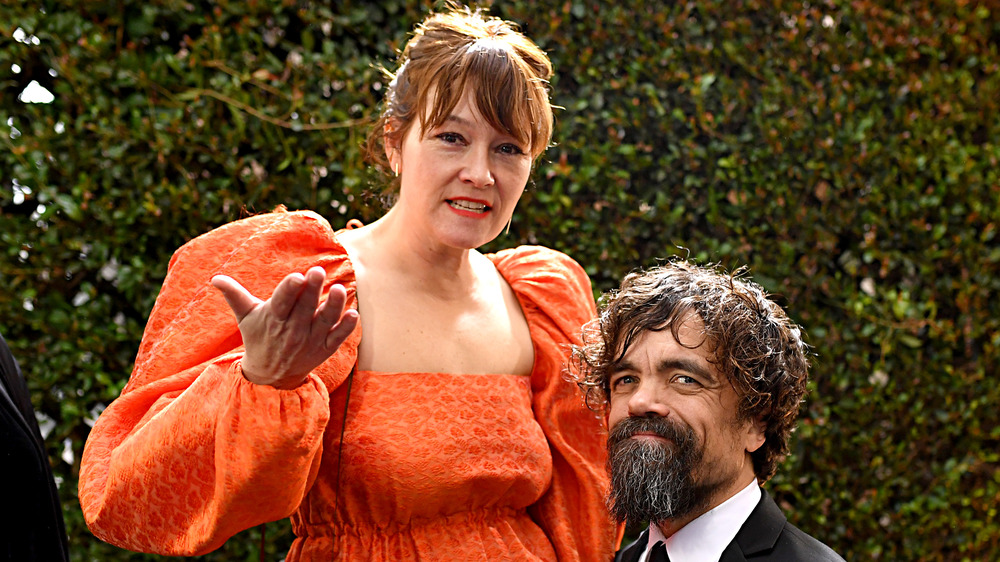 Mike Coppola/Getty Images
Dinklage has gushed over Schmidt's talent as a playwright and theater director. He sang her praises after the two had the opportunity to work together in an off-Broadway production of Turgenev's A Month in the Country. "She loves theatre," Dinklage proclaimed in an interview with The Guardian. "Unlike a lot of other people in our profession where film is the ultimate goal, theatre is sacred to her. It's not entertainment; it's art." He added that he finds his wife "inspiring," and that she's the true artist in the family, while he just "pays the bills'"
The same year they worked together off-Broadway, Dinklage won an Emmy for his "TV actor" gig as Tyrion Lannister in Game of Thrones. In his acceptance speech, he thanked Schmidt. "I love you, Erica. You're amazing. I love you," he gushed.
While Dinklage and Schmidt's marriage is strong, there's certainly been tests. Schmidt joked about the way women flocked to her husband after Game Of Thrones took off. "Lately, girls have been, like, licking his face," she told Rolling Stone in 2012. "But what's frustrating about it is that Pete is an incredibly handsome, charming, funny guy, but when he does a magazine or something it's like, 'Isn't it amazing he's four foot five inches tall and he's sexy?'" Of course, that's just who Dinklage is, says Schmidt.