Kim Kardashian Shares A Devastating Message After Brandon Bernard's Execution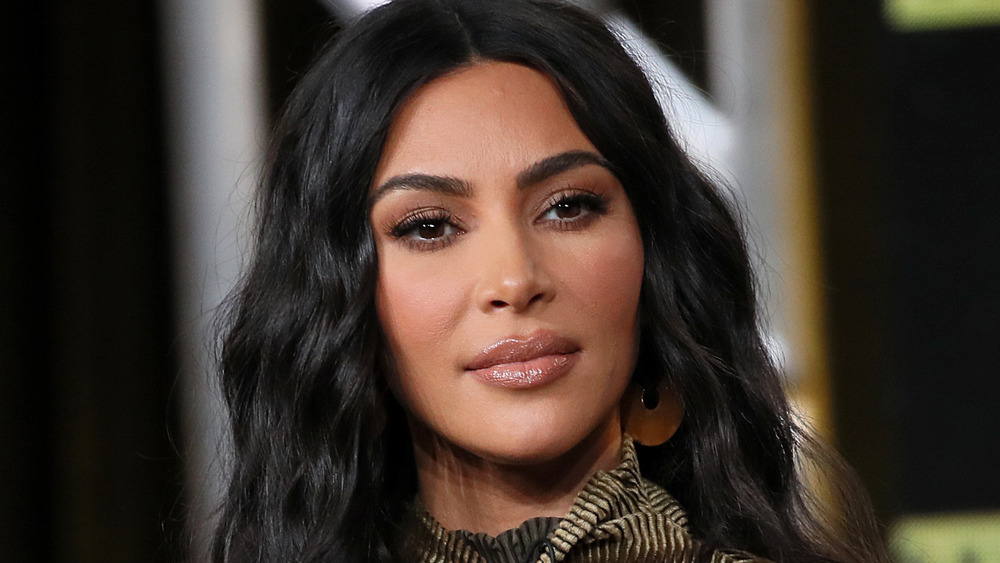 David Livingston/Getty Images
Aside from being arguably the world's most famous influencer and reality star, Kim Kardashian has also worked tirelessly on prison reform. In fact, in a 2019 profile in Vogue, the SKIMS founder revealed that she is studying to become a criminal justice lawyer. In early 2020, she played an instrumental role in President Trump's pardoning of Alice Johnson, who was serving "a life sentence for a first-time drug offense" (via Reuters). Kardashian then became involved in the case of Brandon Bernard, a death row inmate who was executed on Dec. 10, 2020, CNN reports.
In 1999, Bernard was convicted (along with five other gang members) for his participation in the Texas murder of youth ministers Stacie and Todd Bagley. The shooter, Christopher Vialva, was put to death in September 2020. Bernard's execution followed a long battle for an appeal, an effort that was amplified by Kardashian's unwavering support.
Up until the very last moments of his life, Kardashian fought for a presidential commutation of Bernard's sentence, which would "allow him to live out his sentence in prison," per her Dec. 9, 2020 tweet. The star posted hourly countdowns to his execution on social media, expressing her disappointment in the system, and desperately calling for reform. Kardashian's most heartbreaking message, however, came after Bernard's life had ended.
Kardashian spoke with Bernard moments before his execution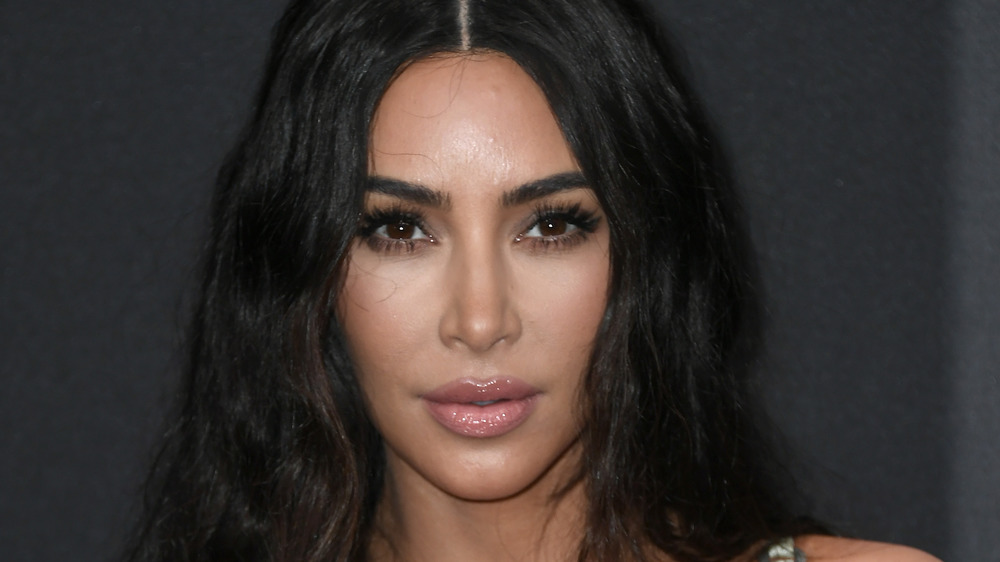 Frazer Harrison/Getty Images
A mere hour before Brandon Bernard's execution, Kim Kardashian shared that she had spoken to him on the phone. "Hardest call I've ever had," she tweeted. "Brandon, selfless as always, was focused on his family and making sure they are ok. He told me not to cry because our fight isn't over." She also mentioned that since Bernard is claustrophobic, the prison offered to give him a sedative in the execution chair so he wouldn't panic. "I literally lost it," Kardashian wrote, adding, "I had to mute the phone so he wouldn't hear me cry like that.
Immediately following Bernard's execution, Kardashian tweeted: "I'm so messed up right now. They killed Brandon. He was such a reformed person. So hopeful and positive until the end. More importantly he is sorry, so sorry for the hurt and pain he has caused others." She also made sure to emphasize that her support for Brandon does not diminish the sympathy she has for the victims of his crime and their families.
"Brandon wanted me to tell every single person who worked on his behalf supporting him in any way a huge thank you," Kardashian continued. "He was certain he was gonna have the chance to tell you all himself and write you all letters but he told me to tell you all how grateful he is for you! "I could go on and on about what an amazing person Brandon was. I do know he left this earth feeling supported and loved and at peace. This just has to change: our system is so f*cked up."