The Important Food Camilla Parker Bowles Insists On Eating Every Single Day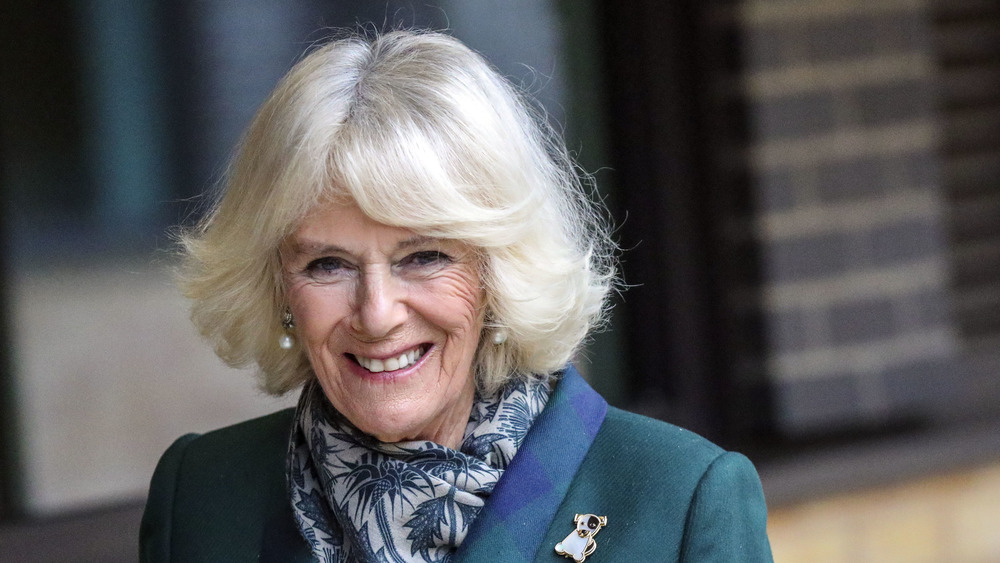 Wpa Pool/Getty Images
At the age of 72, Camilla Parker Bowles is still dedicated to eating a healthy diet, citing organic foods as must-haves in her daily meals (via Woman & Home). Healthy fats from avocados, almonds, and fish also act as staples for the wife of Prince Charles. Hello! confirms Parker Bowles is committed to nourishing her body with what she eats, enjoying produce grown on the estate where the royal couple lives, Highgrove House. 
For instance, as she told school children during a visit, "I tell you what I really like – eating peas straight from the garden. If you take them straight from the pod they are delicious and really sweet. I take all my grandchildren down to the garden and they spend hours and hours eating peas." The outlet also reports that the fit future queen enjoys eggs from the chickens Prince Charles keeps.
What Parker Bowles can't abide is cutting out a food group, eschewing trends for a well-rounded diet. As she said during a visit to the Royal Osteoporosis Society in London, "It is this ridiculous dieting, cutting out dairy and all the things that are good for your bones." But it turns out there is more behind her comment than you might suspect — because there is a very specific reason the royal insists on eating dairy each day. And no, it isn't because she simply prefers foods like cheese and yogurt.
Camilla Parker Bowles wants to make a difference for people with osteoporosis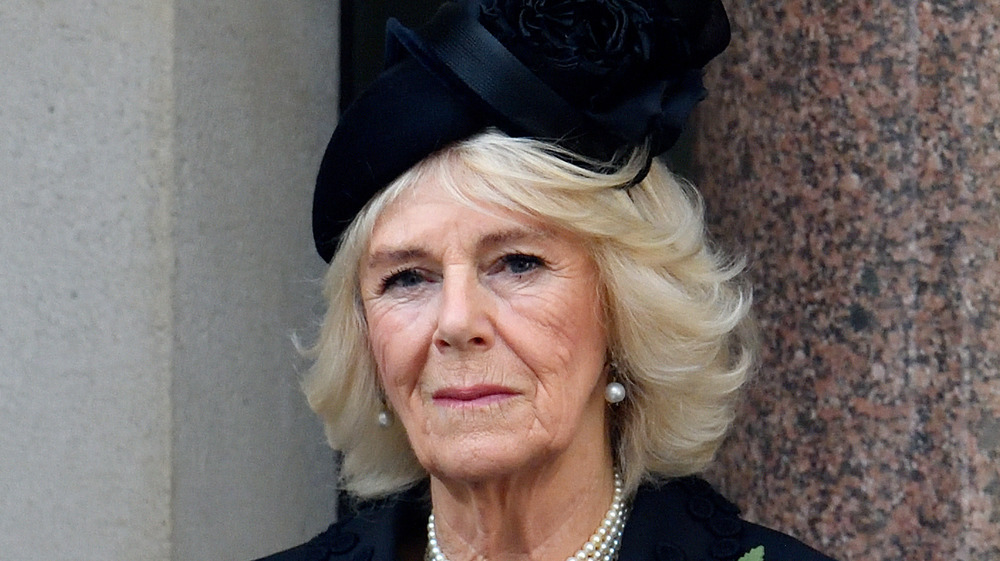 Pool/max Mumby/Getty Images
Cheat Sheet notes that sadly, Parker Bowles' mother and grandmother both passed away as a result of having brittle bones related to osteoporosis. About her mom, Rosiland Shand, who died in 1994, the royal said of her own children, "Suddenly they saw this tiny woman stooped in agony." Sonia Keppel, her grandmother, also passed in the same excruciating manner eight years earlier, per the Daily Mail.
As Parker Bowles has shared, "Seeing someone you love die slowly, in agony, and knowing nothing about the disease that killed them is heart-breaking." Thus, the second wife of Prince Charles has become the president of the Royal Osteoporosis Society (via Town & Country). In a video published on World Osteoporosis Day, Parker Bowles said, "But how times have changed — today huge strides have been made in the treatment and research into osteoporosis, and we now know how it can be prevented and how we can support those who are living with it."