The Truth About Getting COVID-19 Twice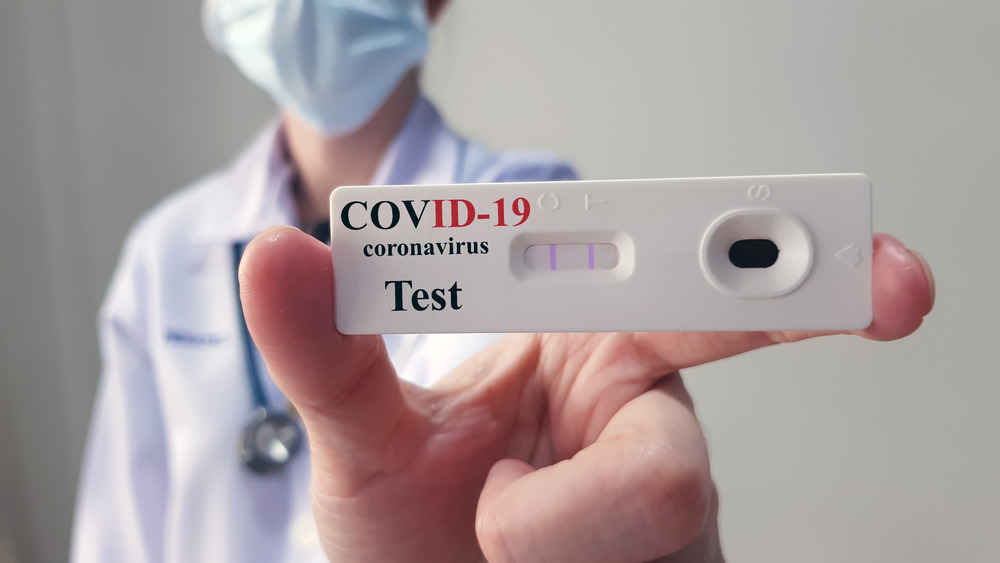 Shutterstock
Actor and wrestler Tommy "Tiny" Lister was best known for his roles in The Dark Knight, the Friday movies, and Beverly Hills Cop 2, but on Dec. 10, 2020, he may have been yet another casualty of the COVID-19 pandemic that has gripped the world for the majority of the year (via People). In the United States alone, the novel coronavirus has sickened over 16 million and has caused the deaths of nearly 300,000 people, as of this writing, per The New York Times. Over the same weekend, the virus sadly caused the deaths of country music legend Charley Pride and Steel Magnolias actress Carol Sutton, USA Today reports.
While the exact cause of Lister's death has not yet been determined, his manager, Cindy Cowan, told People that the 62-year-old multi-talent had been feeling unwell in the week leading up to his tragic passing. "He thought maybe his diabetes was starting to kick up because he just wasn't feeling right. He said, 'I feel like I'm getting COVID again,'" Cowan said. Lister tested positive for COVID four months prior, and Cowan added that he had "obviously recovered from that." Still, Cowan revealed to CNN that the movie star had been suffering from COVID-19 symptoms, which "got really bad, really quick," including difficulty breathing and weakness. She added, "It literally went so fast." 
While the world waits to hear updates on Lister's passing, let's dive into the truth about getting COVID-19 twice.
Proving a COVID-19 reinfection case is difficult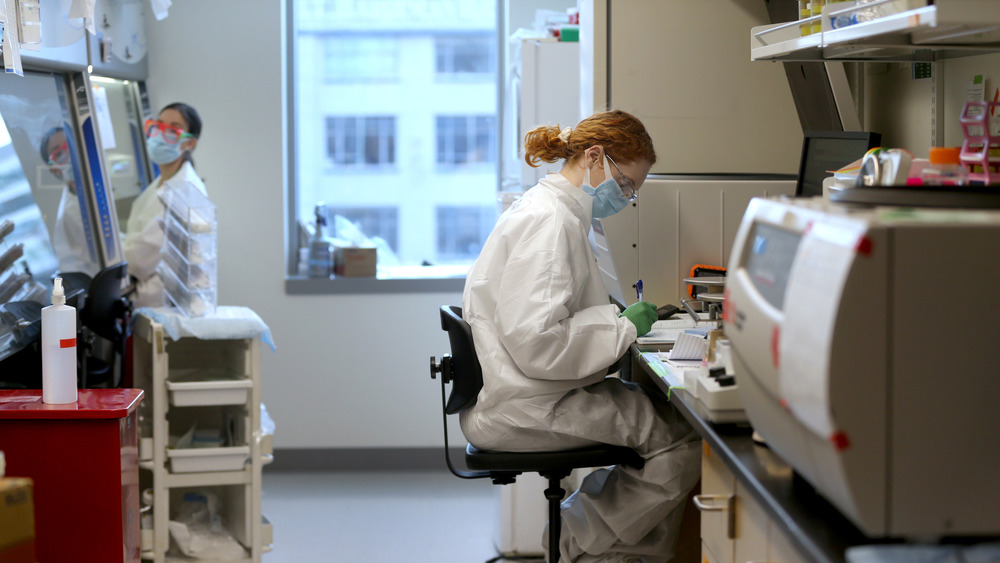 Karen Ducey/Getty Images
We may have been struggling with the global pandemic for almost a year now, but there are still plenty of things we don't know about the novel coronavirus. Earlier in 2020, it was believed that COVID-19 reinfections were possible but "rare," per Science. However, by mid-November, scientists revealed that the number of cases involving reinfections — potentially like Tommy Lister's — were rising.
In order for an illness to be classified as a true COVID-19 reinfection, a sick person should have two positive PCR tests "with at least one symptom-free month in between." While the first reinfection case was confirmed in August, involving a man who was treated in Hong Kong, there have since been 28 confirmed reinfection cases, with Science explaining "that is definitely an underestimate" when compared to the higher numbers of "suspected reinfections," such as 50 in the Netherlands or 285 in Mexico.
So, what is one of the biggest challenges in working out whether someone has been re-infected with COVID-19? A positive test after the initial recovery could just mean a patient is still shedding the virus from the previous infection. Per The Conversation, scientists revealed that shedding genetic coronavirus material can go on for as long as 80 days from a patient's upper respiratory tract, and more than 120 days through their stool samples. Classifying a case as a reinfection also takes more than a PCR test, needing what researchers call infectivity methods, which aren't used in diagnostic tests.
The WHO says COVID-19 reinfections are possible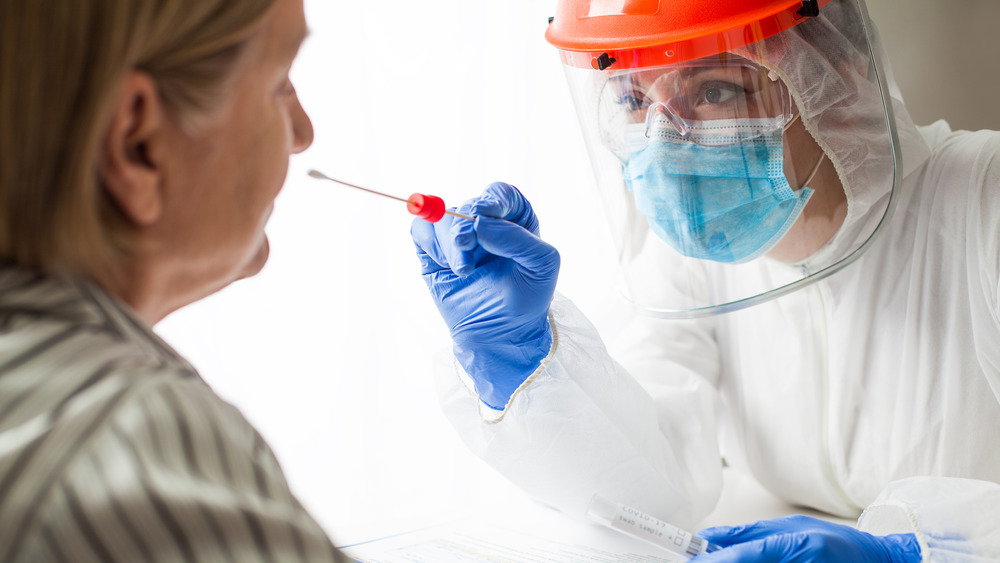 Shutterstock
In any case, the World Health Organization (WHO) has already warned that people who have recovered from the coronavirus can get infected again, and that the immunity that comes from getting sick in the past isn't a forever thing. "We have seen the number of people infected continue to grow, but we're also seeing data emerge that protection may not be lifelong, and therefore we may see reinfections begin to occur," the WHO executive director, Dr. Mike Ryan, told press in December 2020 (via CNBC). "So the question is: What are the levels of protection in society?"
His colleague, Maria Van Kerkhove, who leads the WHO's emerging diseases and zoonosis unit, explained that's a question they're still trying to work out. "What we understand is 90 [percent] to 100 [percent] of people who are infected with the coronavirus do develop an antibody response, whether you have mild infection, asymptomatic infection, all the way to severe infection," she said. Oxford scientists have ballparked that people who have gotten sick before are "highly unlikely" to get it again for at least six months.
So until we know more, and until a vaccine is widely available and proven to work for an extended period of time, the CDC notes that mask-wearing, social distancing, and washing hands appear to still be the best ways we can protect ourselves against COVID-19.