Why Sara Ramirez Decided To Leave Grey's Anatomy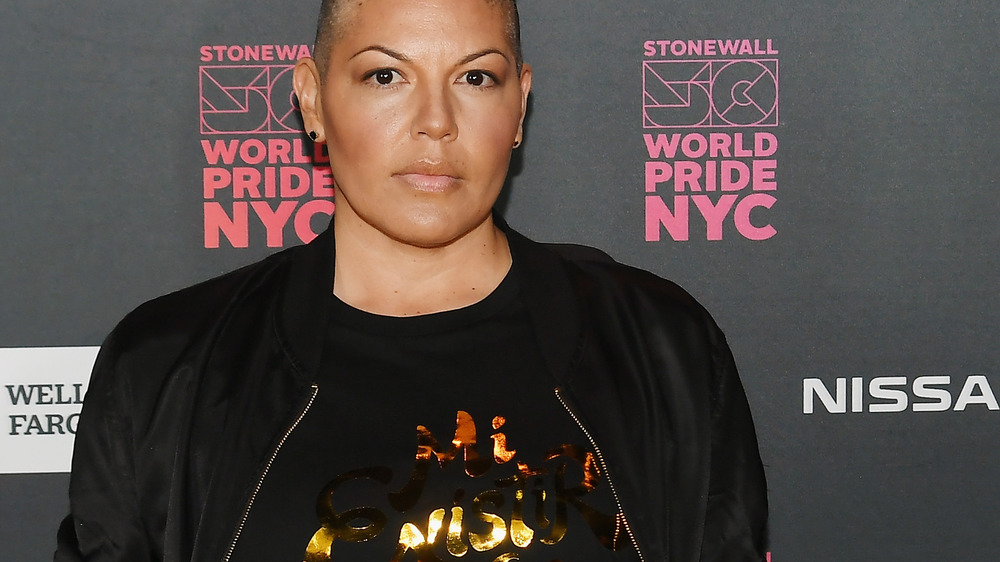 Nicholas Hunt/Getty Images
There is perhaps no show in the history of modern television more notorious for its cast shakeups than Grey's Anatomy. Over the course of the show's 17 seasons, fans have said goodbye (and hello) to legions of actors, each time wondering how the show will handle their exit, be it through a tragic plane crash or simply a job in a new city.
Dr. Callie Torres, played by Sara Ramirez, first joined Grey's Anatomy in season two, initially serving as a love interest for Dr. George O'Malley. But over 10 seasons, Callie went on to become a core member of the Grey's cast, developing relationships with Dr. Mark "McSteamy" Sloan and Dr. Arizona Robbins (via Entertainment Weekly).
Fans were suspicious that season 12 would be Ramirez's last, following her April 2016 tweet, in which she wrote: "That's a wrap for Doctor #CallieTorrries #Season13 #Grey's Anatomy. Thank you all for an enriching & unforgettable #rollercoaster ride!" But if fans were concerned that Ramirez's decision to leave was because of any behind-the-scenes acrimony, it turns out they had no cause for concern.
By the sounds of it, Sara Ramirez just needed some well-deserved time off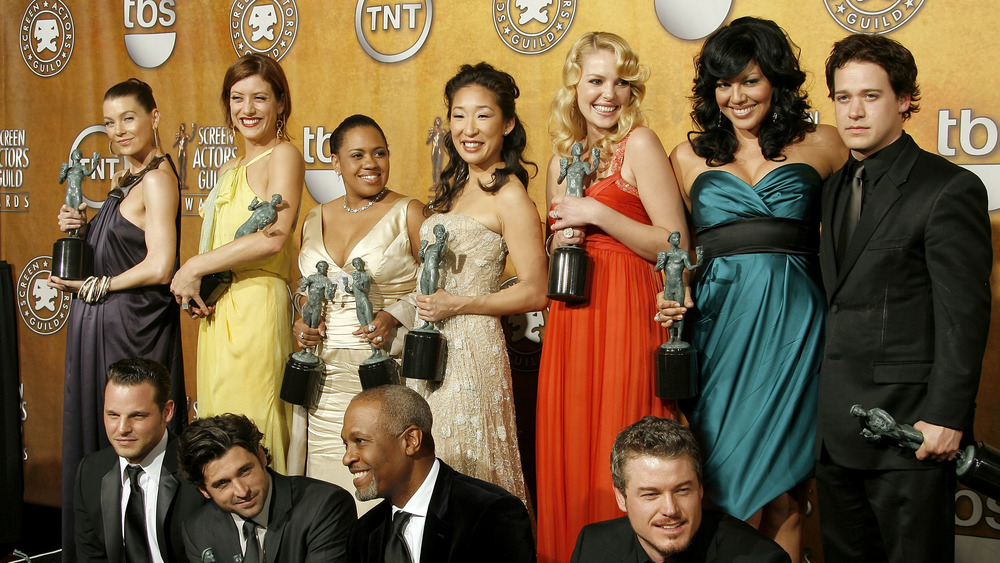 Vince Bucci/Getty Images
After the season 12 Grey's Anatomy finale aired (which saw Callie reaching a joint custody agreement with her ex Arizona and moving to New York City), Sara Ramirez released a statement expressing their gratitude for their time with Grey's and explaining their decision to leave the show (via Entertainment Weekly).
"I'm deeply grateful to have spent the last 10 years with my family at Grey's Anatomy and ABC, but for now I'm taking some welcome time off," their statement read, in part. "Shonda's been so incredible to work for, and we will definitely continue our conversations! I send my love to Ellen, the rest of the cast and crew, and I look forward to always being a part of the Shondaland family!"
At the time, sources confirmed to Variety that while Ramirez's decision to leave came as a surprise to Grey's creator Shonda Rhimes (in fact, she learned of the decision only a few days before the public did), there was no bad blood or acrimony behind-the-scenes (via Vulture).
Rhimes' statement echoed Ramirez's sentiments, thanking the actor for their time with the show.
"Dr. Callie Torres came into our lives dancing it out in her underwear almost a decade ago and I could not be happier or more proud of her journey...We wish her the best on her well-deserved time off. I will miss Callie tremendously, but am excited for what the future holds for Sara. She will always have a home at Shondaland."
What has Sara Ramirez been up to since?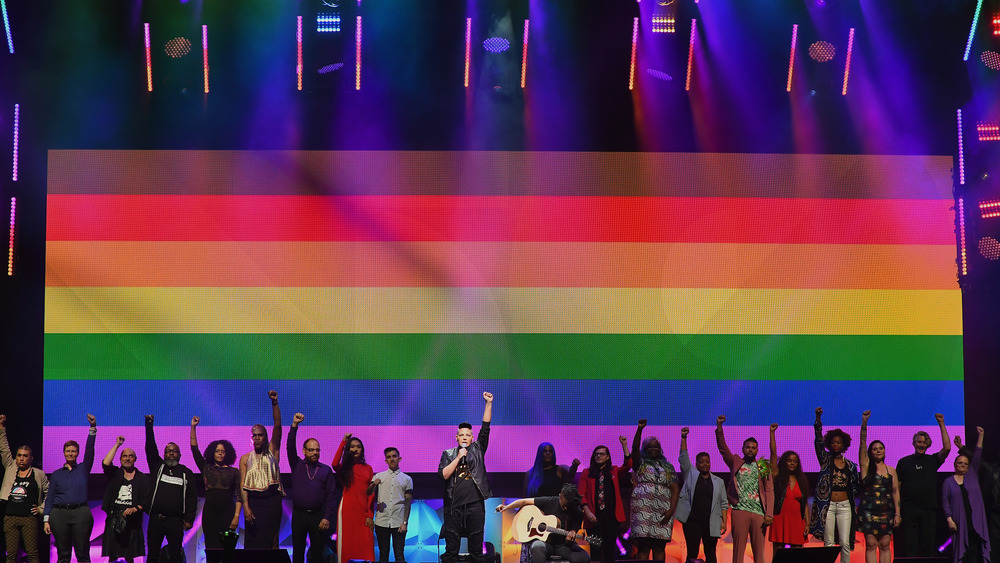 Nicholas Hunt/Getty Images
While both Sara Ramirez's and Rhimes' statements left the door open for Ramirez to someday return to Grey's, that hasn't come to fruition — or at least, not yet.
Since Ramirez left Grey's in 2016, they've been pretty busy, starring as a series regular on the CBS drama Madame Secretary from 2017 to 2019 (via CinemaBlend). Offscreen, Ramirez is also an outspoken activist for LGBTQ+ rights; HIV and AIDS prevention and treatment; queer Latinx representation; and anti-bullying initiatives.
In August 2020, Ramirez came out as gender non-binary, writing in an Instagram post that in them is "the capacity to be everything from a 'girlish boy' to a 'boyish girl'" (via NBC News). Ramirez also announced that they use the pronouns she/her and they/them.
And as for that return to Grey's, fans are feeling pretty optimistic after a certain someone showed up in the season 17 premiere, Deadline explained. Not to mention the fact that the Grey's IMDb page has recently been updated to list 2020 as Ramirez's latest appearance (via PureWow).
Only time will tell if Ramirez does, in fact, re-appear on Grey's Anatomy, and in the meantime, at least there's ten seasons worth of reruns featuring Dr. Callie Torres.