Here's The Concealer Hack That's Taking Over TikTok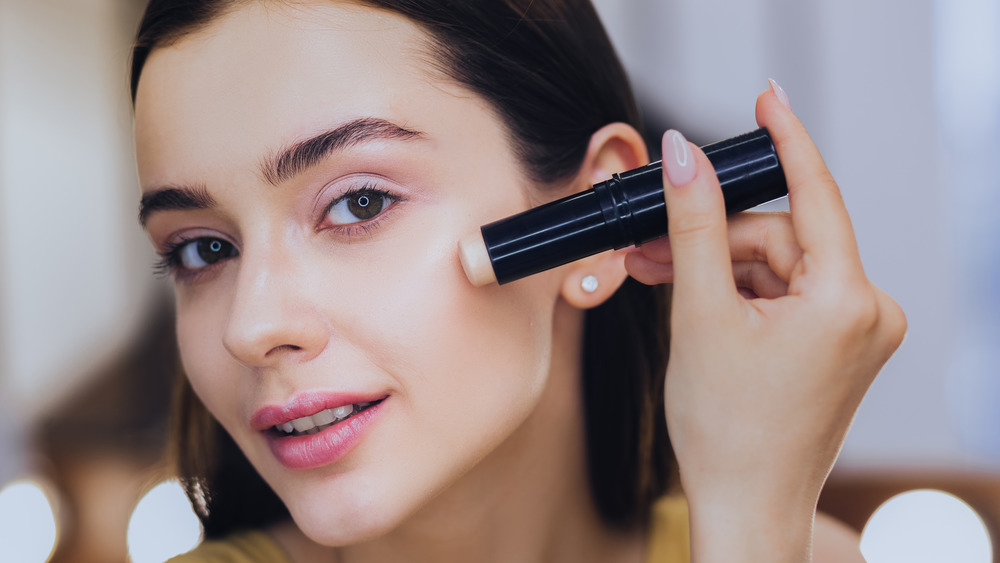 Shutterstock
Gone are the days of cakey under-eye concealer triangles — a TikTok hack known as the "fox eye" is the new concealing technique in town, and it not only uses less product (always a win!), but the result is a natural looking facelift that takes just a few minutes to achieve (via Byrdie).
The trick originally surfaced in May thanks to @ogabg on TikTok and was popularized by other users including Amanda Ensing and Megha Singh. To try it, all you need is a concealer slightly lighter than your skin tone and your favorite blending tool. The magic here lies in the placement rather than the product itself.
In Singh's TikTok, she begins by applying a stroke of concealer along the corner of her eye at an upward angle. She then applies a stroke at the corner of her mouth in the same fashion — going up. Then, she dots a small amount on the inner corner of her eye, the middle of her under-eye, at the side of her nose, and a stroke below her cheekbone. After blending, her entire face appears lifted and bright — snatched, if you will.
This concealer hack is like contouring, but more natural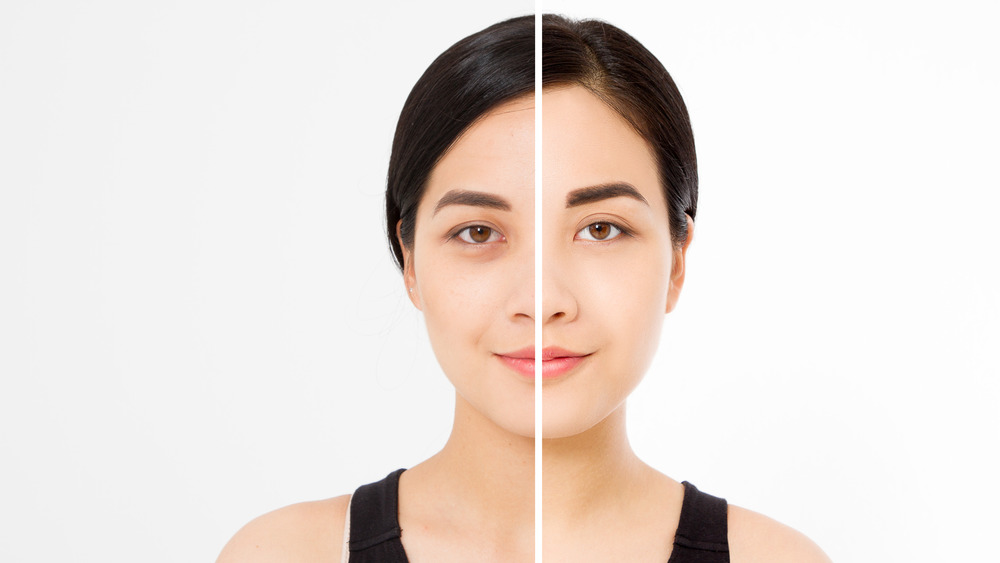 Shutterstock
If you choose to try it yourself, you can set the blended concealer with powder, or simply carry on with your regular eye makeup and lipstick. PureWow writer Jenny Jin tried the tip on one side of her face for comparison, and the difference was "very subtle, but undeniable." Byrdie reporter Tanya Akim said her results made her appear "like I had subtle eye surgery, but without all of the bandages, bruised skin, and deafening loneliness."
The trick checks out with professionals, too. When it comes to concealer, less really is more. "You don't need to cover your whole under eye area, just wherever you are dark," celebrity makeup artist Romy Soleimani told Vogue in August. "Usually it's the inner third of the eye and a bit at the outer corner ... and also be sure to get the sides of the nose that hits the inner corner of the eye."
So, the next time you wake up five minutes before your morning Zoom meeting and think there's no time to get ready, think again. This hack has you covered in three.