This Is What Happens When You Put A Makeup Sponge In The Microwave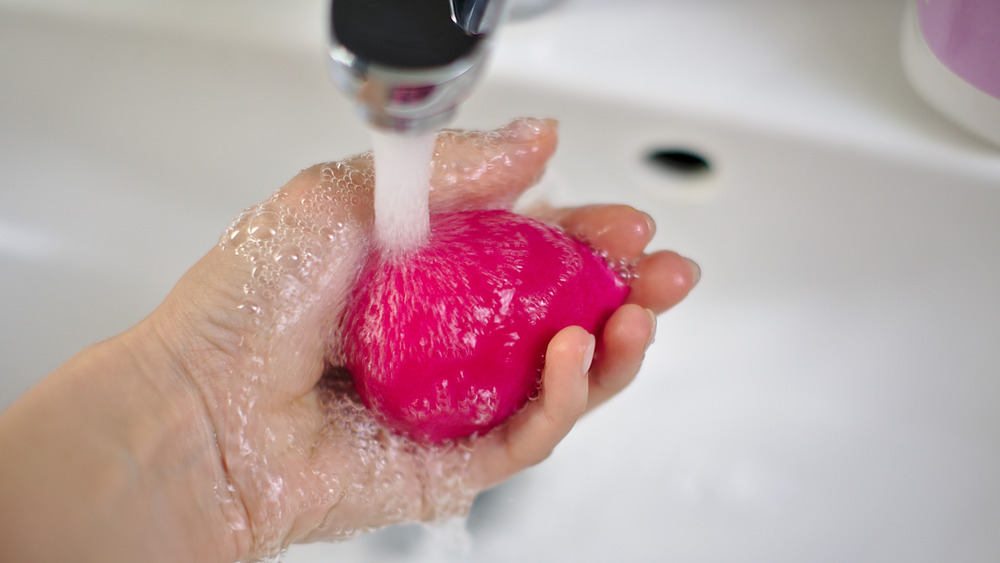 Shutterstock
We know, we know: You've been told over and over not to put household items in the microwave. It's been practically hammered into us since childhood. But what if we told you the microwave was the best way to clean your Beauty Blender sponge? We're not kidding.
Brand name Beauty Blender and makeup sponges like them have changed the foundation-application game in a huge way over the past few years. In fact, between their release in 2007 and 2016, 6.5 million Beauty Blenders were sold across the globe (via Racked). Walk into any Sephora or Ulta and you'll find these magical sponges right at the front and probably somewhere near the checkout line — just in case you want to grab one on your way out. But the bane of any Beauty Blender owner's routine is cleaning the darn thing. Part of what makes these sponges so great is the way they absorb product just so to prevent streaking or caking while applying makeup. But all the soaking, squeezing, scrubbing, and drying in the world doesn't seem to get them clean again.
So how can a microwave oven help? We'll tell you.
How to clean your Beauty Blender in the microwave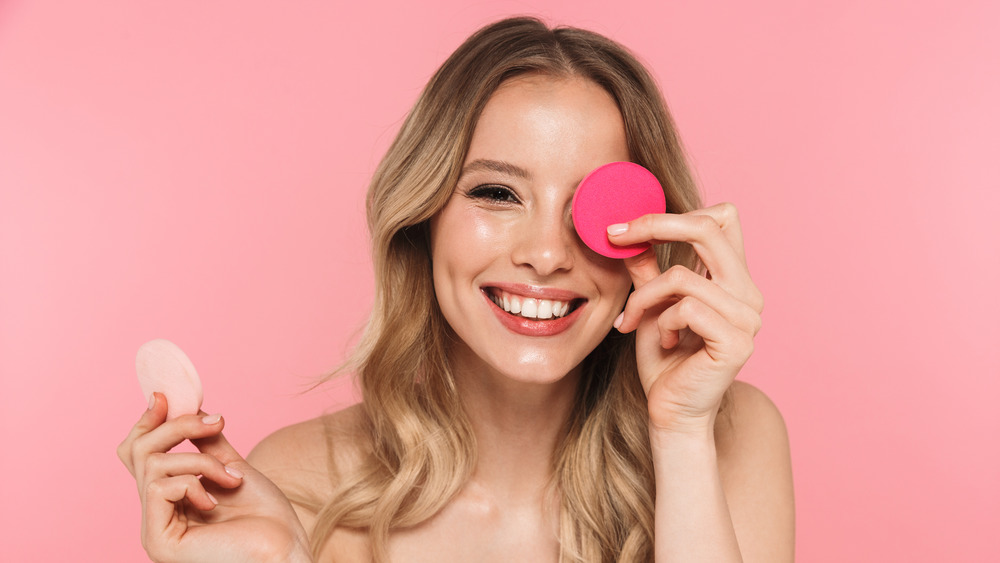 Shutterstock
British Cosmo tried this crazy-sounding cleaning trend for themselves and were amazed to discover how well it worked. They used a small microwave-safe glass mug, and in the bottom they squirted some dish-washing liquid. They then filled the jar halfway with water and put the soiled sponge into the water. Next, they popped the jar into the microwave on full-blast for one minute. The next step needs to be done with a lot of caution, as the water and sponge will both be very hot (the testers from Cosmo scalded themselves ... so be careful). Wait a few moments for the liquid to cool down, and then squeeze out the sponge over the sink.

According to Cosmo, in order to get the sponges completely spotless, they had to do this process twice. But spending two minutes with a microwave sure beats spending an hour squeezing and scrubbing and squeezing and scrubbing only to have a still-brown sponge, no? We are absolutely giving this a shot!