The Truth About Sharon Osbourne's COVID-19 Diagnosis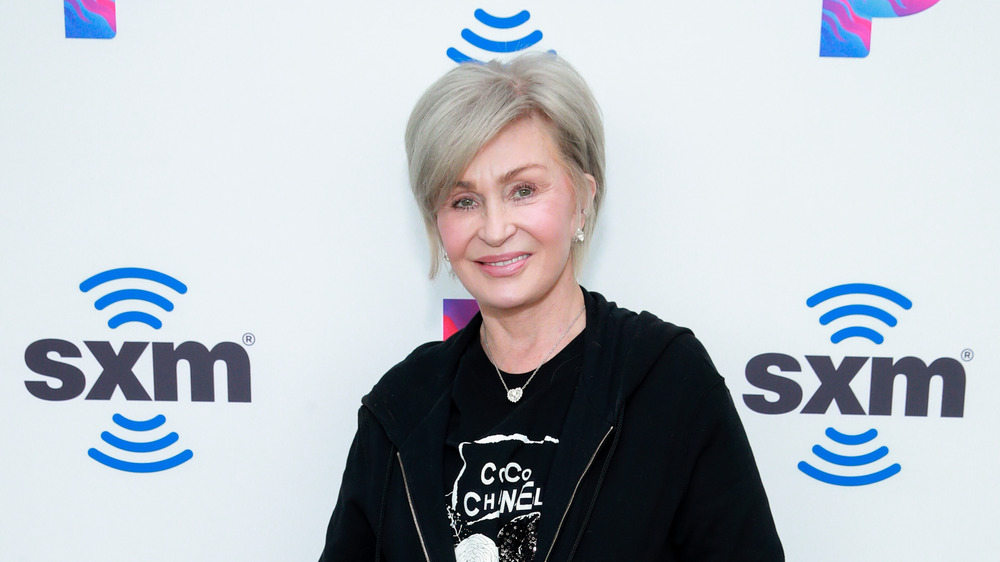 Rich Fury/Getty Images
Sharon Osbourne announced on Monday that she has tested positive for COVID-19. The Talk host took to social media to share the details of her diagnosis, writing, "I wanted to share I've tested positive for COVID-19" (via Instagram). The 68-year-old, colon cancer survivor went on to reveal, "After a brief hospitalization, I'm now recuperating at a location away from Ozzy (who has tested negative) while The Talk is on scheduled hiatus. Everyone please stay safe and healthy."
The news comes just three months after CNN reported an earlier scare forced the wife of famed rocker Ozzy Osbourne to quarantine after her granddaughter contracted the virus. In March, her daughter, Kelly Osbourne, worried this very scenario would happen because both her parents are high risk, especially her father, who is diagnosed with Parkinson's disease. Revealing on Instagram, "I wish there was something I could say to comfort you all. Some wisdom I could drop on you to relive you from the fear that surrounds us all right now.The truth is I am scared too. Both of my parents are high risk especially my dad."
Sharon Osbourne's Covid-19 diagnosis comes after Carrie Ann Inaba revealed she is positive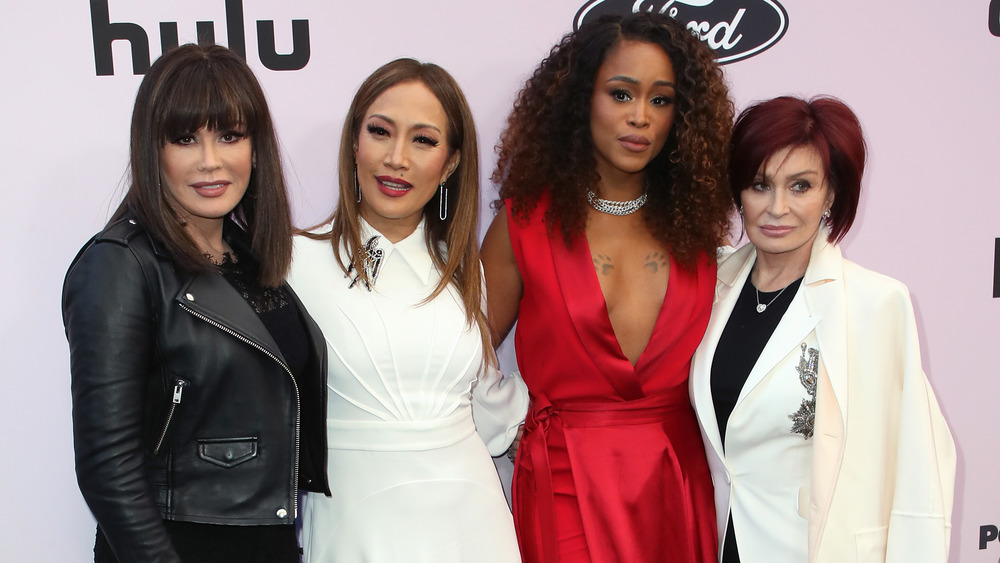 David Livingston/Getty Images
Sharon Osbourne's positive diagnosis comes on the heels of fellow co host Carrie Ann Inaba's announcement that she contracted the virus just last week. Inaba explained on Instagram, "I'm home with some symptoms and will be sequestering as per the CDC guidelines, resting and taking care of myself." She continued, "I have been in a very safe environment following all the guidelines and safety protocols and it still found it's way to me. So, this is a friendly reminder to be extra careful this holiday season."
No word on whether Osbourne contracted the virus from Inaba or if they were both exposed at the same time, but neither Inaba or Osbourne were on set once her symptoms, which she described in her video as a fever, bad cough, and "lots of aches and pains."
Countless well-wishers took to Instagram's comments to send messages of healing to Osbourne, including Inaba who wrote, "Love you so much my friend. Sending you so much love and praying for a full recovery" (via Fox23). The Talk's official Twitter account sent a similar sentiment stating, "Wishing you a speedy recovery, Mrs. O, we love you."