Lizzo Claps Back At Critics Of Her Juice Cleanse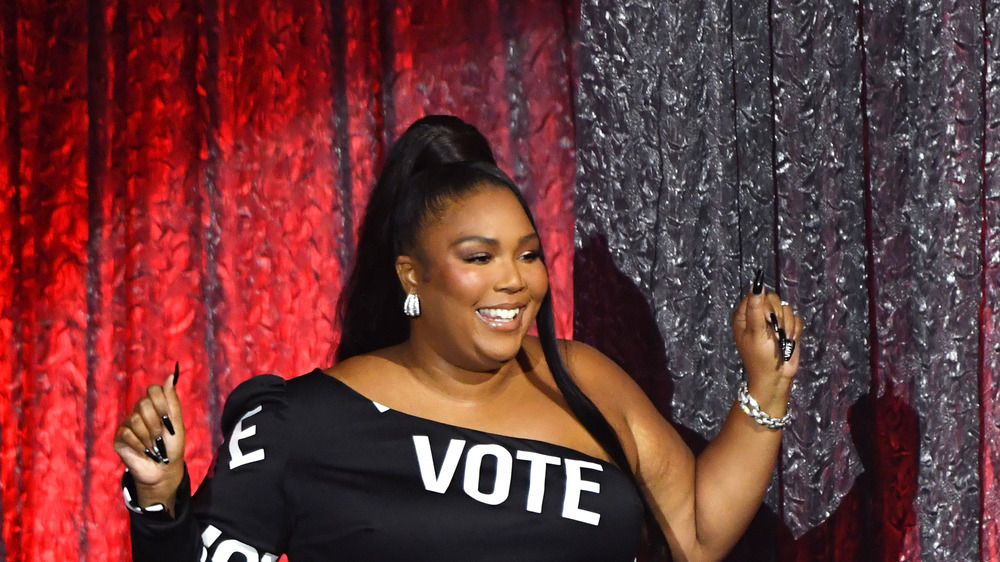 Kevin Mazur/Getty Images
Online haters beware: Lizzo will come for you should you troll. 
The "Good as Hell" singer has often stood as model for body positivity, shutting down backlash from critics and those in the industry who have noted how her look doesn't fit the standards of the mainstream. Telling Vogue in a recent interview about the body positivity movement, Lizzo said, "I think it's lazy for me to just say I'm body positive at this point. It's easy. I would like to be body-normative. I want to normalize my body." 
The Grammy winner may be trying to normalize how she takes care of her body as well, considering how she recently clapped back at fan criticism after she posted videos to social media revealing that she recently completed a smoothie detox (via The Loop). "So I did the 10-day smoothie detox and as you know I would normally be so afraid and ashamed to post things like this online because I feel like as a big girl people just expect if you are doing something for health you're doing it for like a dramatic weight loss," the 32-year-old said in a video on December 14. "And that is not the case."
Lizzo went on to reveal that she had a stressful month of November, drinking and eating a lot of spicy foods. She explained she was feeling off and wanted to put everything back in balance... much to some of her fans' chagrin. 
Fans share backlash to Lizzo's new health journey as others defend her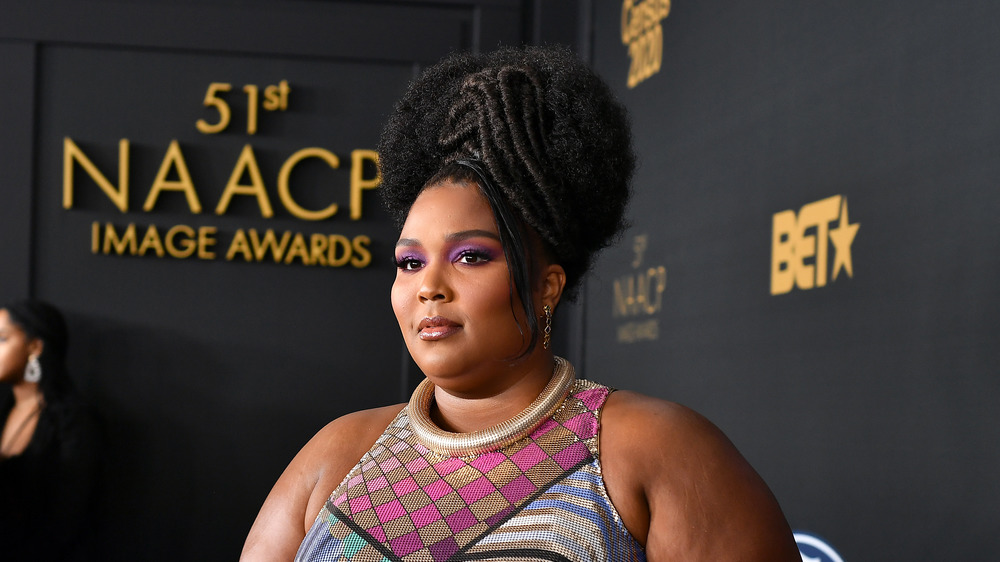 Paras Griffin/Getty Images
Fans shared their criticism across Twitter, as many slammed the "Truth Hurts" songstress for what they perceived to be a betrayal against her plus-size positivity and resistance toward diet culture. "Lizzo....girl. Why?" one user wrote on Twitter, adding, "Lizzo doesn't owe us anything and she's absolutely free to do whatever she wants. I think the disappointment lies in a lot of us (especially fat, black women) seeing ourselves in a woman who was so proud and confident in her body. It made us want to do the same to ours."
"Lizzo, a plus-size goddess who I considered my body confident role model, is now promoting detox smoothie diets on ig and I feel so betrayed @lizzo," another fan commented. 
However, other fans reacted to the backlash protectively. "I feel really bad for Lizzo. She's one celebrity people seem comfortable treating as a concept, not a person," one fan defended. 
"Ppl congratulated Adèle on her weight loss journey but trashing Lizzo," wrote film critic Valerie Complex. "The anti-blackness of it all."