The Real Reason Cottagecore Is Taking Over The Internet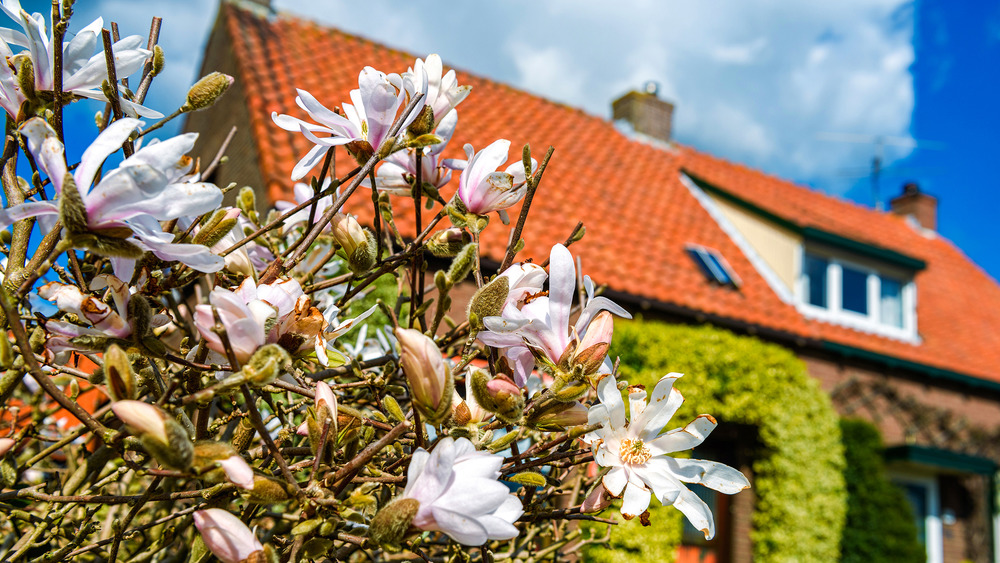 Shutterstock
The cover of Taylor Swift's album Folklore — this is a cottagcore image to conjure up in your head if you are wondering what this trend even is. As HuffPost notes, cottagecore, also known as countrycore, is an aesthetic. It's a lifestyle that embraces all things natural and old-fashioned. On Reddit, a thread suggests activities one might embrace if they want to experiment with cottagecore, such as rolling around in the grass, planting something, sewing, and even woodcarving.
Still confused as to what this trend is about? "As a concept, it embraces a simpler, sustainable existence that is more harmonious with nature," enthusiast Davina Ogilvie tells Architectural Digest, adding, "Aesthetically, it's a nod to the traditional English countryside style, romantic and nostalgic."
Likewise, English writer Katherine Livesey told HuffPost, "I would describe it as an aesthetic based upon a quiet, simple life filled with good, wholesome food, animals to care for, a garden to tend to, clothes that feel whimsical and a deep-rooted appreciation for nature and the natural world." This all sounds lovely, but um, why?
Cottagecore is popular as people yearn for simpler times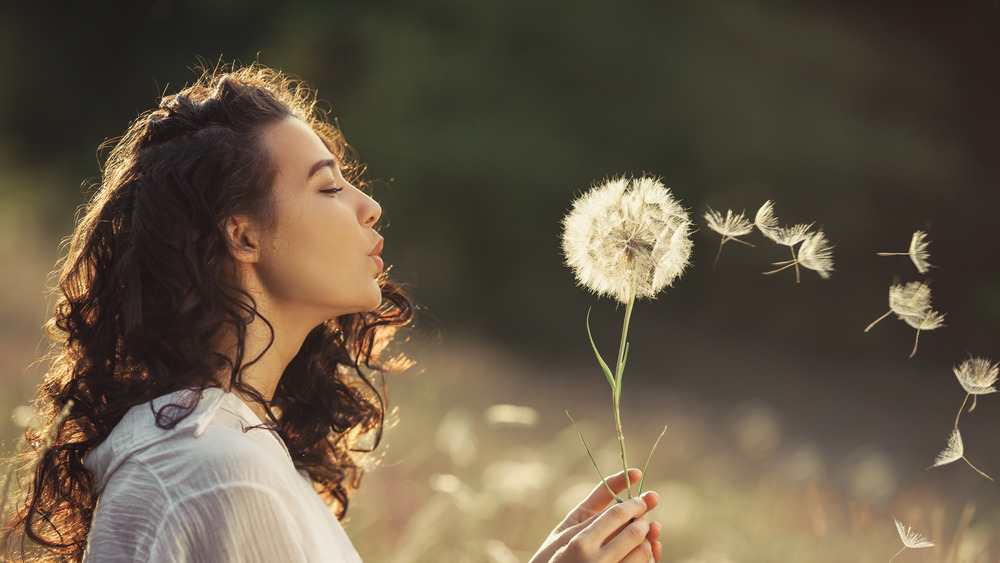 Shutterstock
Not only have we seen a trend in people going back to old-fashioned baking and cooking of late, with sourdough starters being particularly popular, but many are rebelling against technology and constant screen time. For instance, Livesey says people are "Taking up embroidery so you're not endlessly scrolling through social media."
And given the many stresses of modern living, she adds that cottagecore activities are "nice, relaxing and wholesome ways to spend your time if you're in need of a little bit of calm and quiet." Architectural Digest cites the pandemic as a reason the trend has seen such a boom, especially since so many folks are at home, with images of cozy reading corners and women if oversized floral dresses in wide open fields taking over TikTok and Instagram.
Notes Ari Lightman, professor at Carnegie Mellon University, "Rather than looking ahead to a dystopian future full of uncertainty, society looks back to the past when things were less complex with less uncertainty." Time to break out the cozy bread recipes and schedule that nature walk! And, don't forget to post the images to social media — because, it's not really the olden days.