Smokey Robinson's Viral Chanukah Video Has Everyone Talking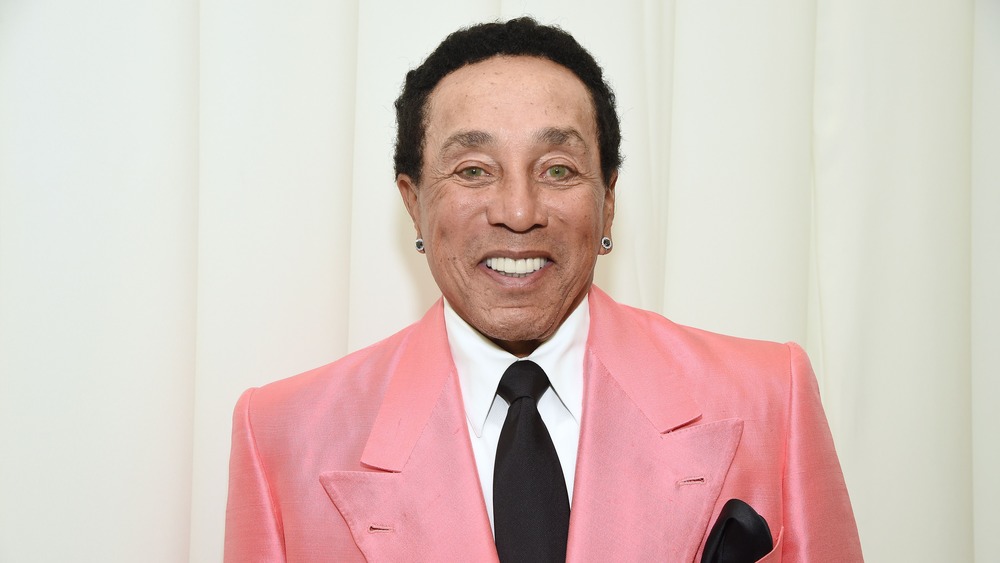 Michael Kovac/Getty Images
It's full steam ahead for the holiday season, but because of the pandemic, a lot of holiday gatherings are happening through our computers. Our screens can also be a way to send unique gifts, like the Cameo video that two sons got for their mother of Smokey Robinson wishing her a happy Hanukkah since she used to live on his street in Detroit (via CBS News). The Twitter post went viral, not for how sweet it was (and it was very sweet), but because of the singer's unique pronunciation of Chanukah, sounding more like 'Cha-nooo-ka.'
In his defense, Hanukkah is the more common spelling of the word, according to Time, while Chanukah is more traditional. If you hadn't seen it written like that before, how would you know how to pronounce it!
And the son wasn't at all bothered by the little mixup, tweeting, "By the way, @smokeyrobinson can pronounce it any way he damn well pleases. He is a true legend whose music has been with me since birth. His kindness and generosity of spirit has already made this most-unusual 2020 Chanukah one of my family's most memorable. Also, my mom says hi."
Fans think Smokey can pronounce it however he wants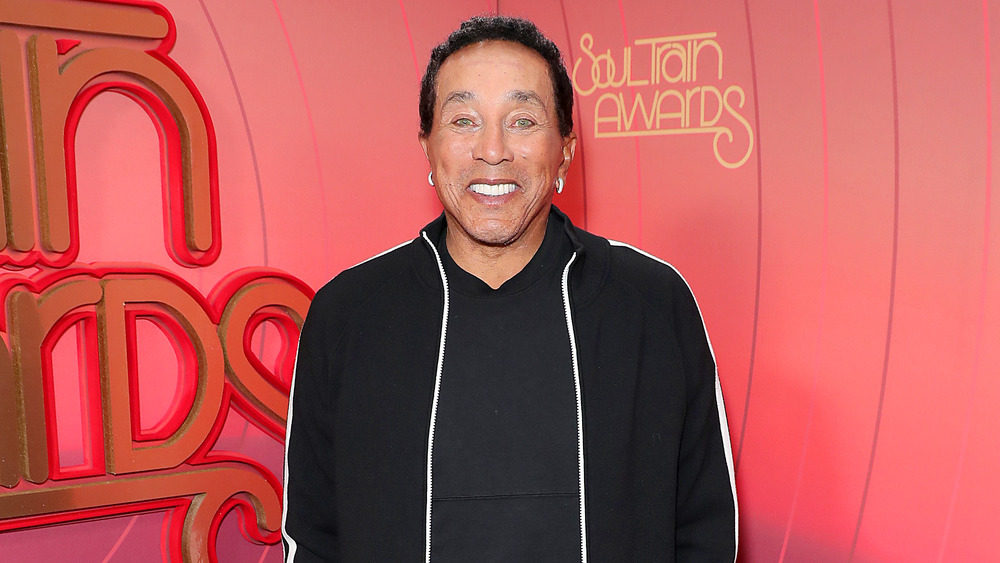 Leon Bennett/sta 2020/Getty Images
While some thought he shouldn't have posted the video, most replies are people here for Smokey no matter what; one person tweeted, "Smokey Robinson is a goddamn national treasure and if he wants to call it Cha-Nuke-A than I think that's what it should be called moving forward." And this one, "Smokey is a national treasure. He can pronounce it however he wants. No one will judge, the mans heart is so pure!" Another saw a pure life lesson in the whole situation, tweeting, "As much as anyone might make fun of this, it teaches something great. Smokey gives well-wishes despite not knowing the holiday. Isn't that exactly the behavior we all want? A default setting to acceptance and goodwill even when we don't understand."
Smokey realized the whoops moment and he tweeted, "Hey @jeffjacobson – in the spirit of 2020, I'm gonna need a do-over! Please DM your mother's phone number so we can try this again." Jeff posted another video of Smokey and his mom chatting on the phone, so it looks like all is good.
And Jeff is using his newfound fame to do good, tweeting, "Hello to all my new friends! Happy Chanukah (however you choose to pronounce it) and Happy Holidays. Please consider supporting the Greater Vancouver Food Bank this season supporting those of us most in need."