Inside Dixie D'Amelio's Relationship With Noah Beck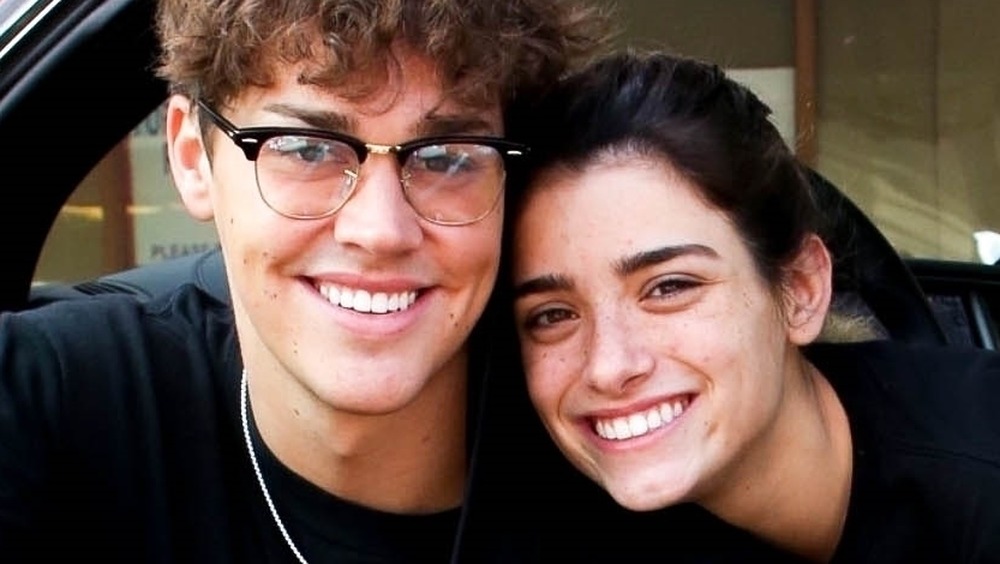 Backgrid
TikTok stars Dixie D'Amelio and Noah Beck have made fans go crazy for their adorable antics, considering how flirtatious they were in this September 2020 video before even dating. Even with all the fan love, however, one critic voiced their opinion on the relationship between the two social media superstars, speculating that it wasn't exactly as adorable as people thought. "I feel so bad for Noah TBH Dixie honestly treats him like s**t. He's so in love with her but I feel like she doesn't return the love," the person wrote, apparently referencing a December 2020 video of the two taking a lie detector test, according to E!.
Dixie then took the Twitter user to task fin a since-deleted quote retweet, explaining how she was seemingly not acting as vulnerable as people wanted or expected. "I love Noah with my whole heart, after being publicly heartbroken before I struggle with displaying love online from the fear of it happening again," D'Amelio responded, adding, "But I'm glad you know our whole relationship from YouTube video! Per Seventeen, D'Amelio was likely referring to her ex Griffin Johnson, who allegedly cheated on her. 
Read on to see where D'Amelio and Beck are today and how their relationship has evolved.
Dixie D'Amelio sounds ready to take her relationship with Noah Beck to the next level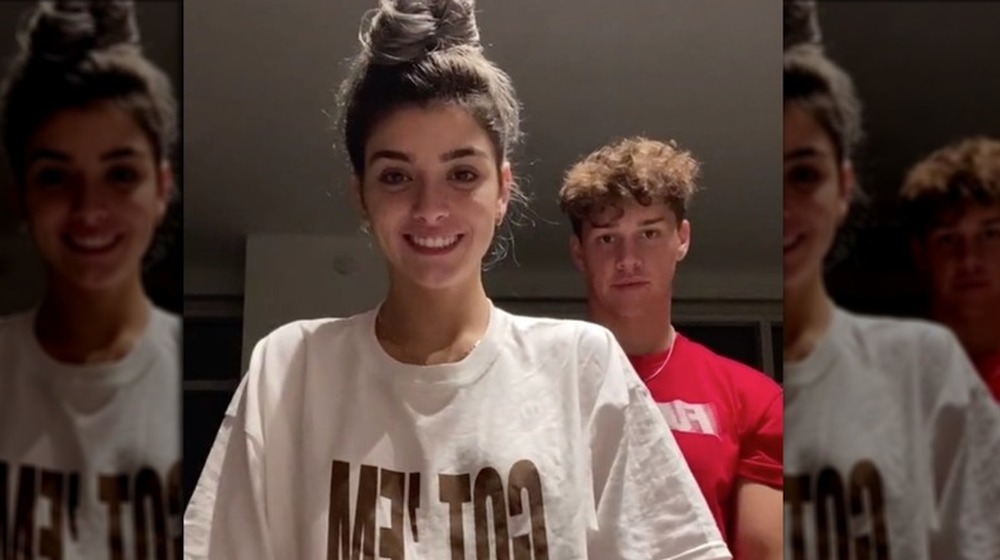 Dixie D'Amelio/TikTok
TikTok icons Dixie D'Amelio and Noah Beck sparked dating rumors back in August 2020 when they were spotted out together getting dinner at a restaurant in Los Angeles (per People). Although the two maintained they were just good friends, many speculated about a budding romance and hoped the two would officially become an item. 
In September 2020, Beck also starred as D'Amelio's love interest in her music video for the single "Be Happy," during which the two kissed, igniting romance rumors even further. Finally, according to Seventeen, the duo started officially dating in October 2020, and Beck celebrated with an Instagram story of the two, tagging D'Amelio, and writing, "happy 1 month bub .. I love you." They're actually loved up all over each other's socials, including this post featuring a shot of them kissing, captioned, "U make me smile," and this post in which Beck refers to D'Amelio as his "best friend" and his "other half."  
After defending the nature of her relationship with Beck to her fans, D'Amelio answered to another Twitter user who hoped that the two would "get married someday." 
"Me too," D'amelio replied.