Do Your Eyebrows Need To Match Your Hair Color?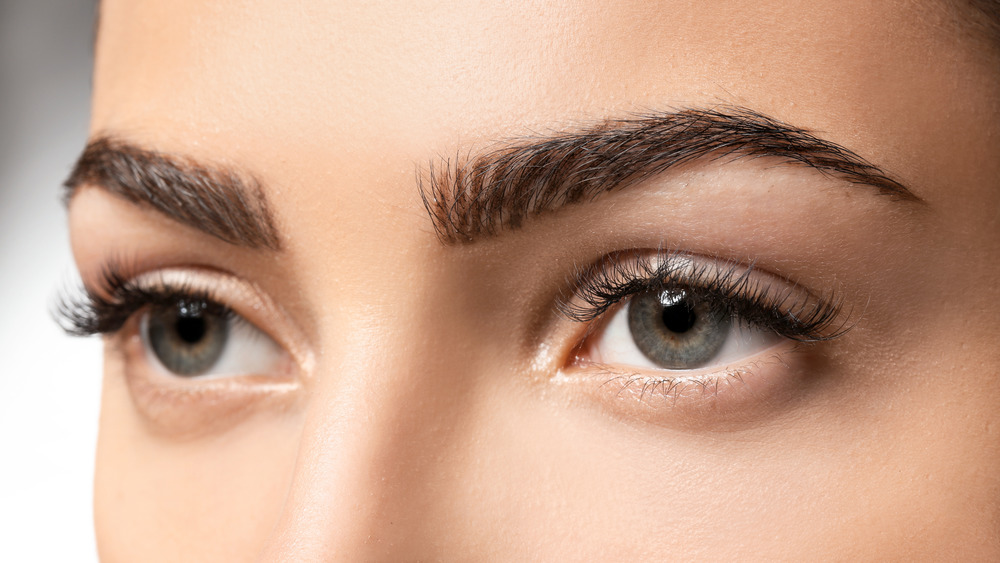 Shutterstock
These days, your eyebrow color is almost as important as your hair color. As Christine Thompson, co-owner and color director at Spoke & Weal, told InStyle, "Your hair on your face and around your face should frame and enhance your natural beauty." She went on, "Getting the tones and level right are essential to translating your look, whether it's soft or strong." But how exactly do you find the right eyebrow color for you hair? Do your eyebrows really need to match your hair color?
According to celebrity makeup artist Jessica Payne, "No matter what, always go a shade lighter." Speaking to Byrdie, she revealed "Even with brunettes, I will sometimes use a blonde hue," adding, "If you try to match your brow color exactly to your hair color, you run the risk of it looking unnatural, which is exactly the opposite of the desired effect." And this rule applies to all brow coloring — whether you're doing a brow tint or simply using eyebrow products to fill your brows in. 
Don't let your brow color get in the way of your dream hair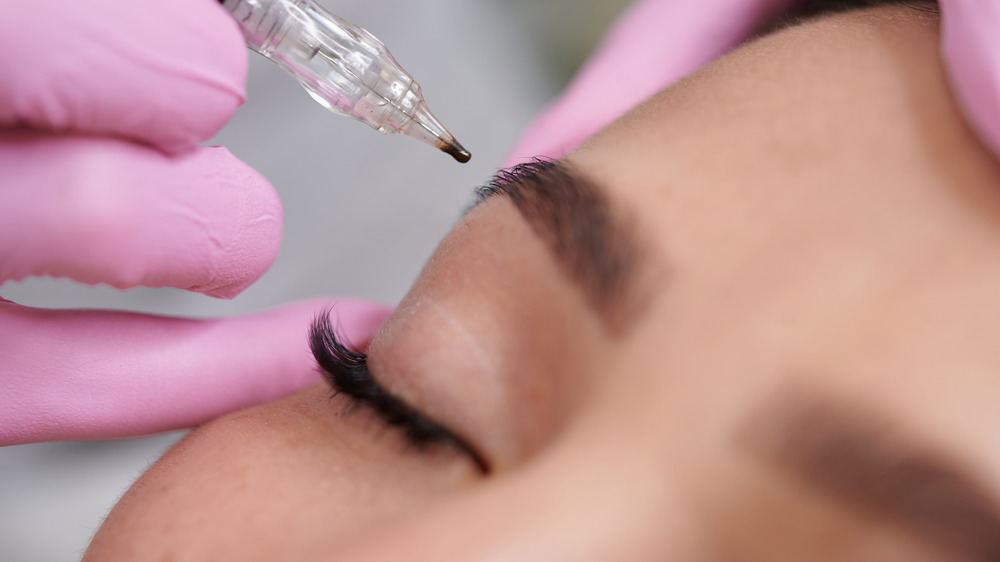 Shutterstock
But don't let this influence your choice of hair color. "It's not always necessary to change your eyebrows when you get your hair coloured," image stylist Rose Jackson told MamaMia. "I meet many naturally dark-haired ladies who want a change in hair colour, but are fearful about going lighter because their brows are naturally darker," she continued, adding that if you have naturally dark brows but want to go blonde, you can simply lift the brow color by going a shade or two lighter than your natural color. "It softens the harshness of the black eyebrows against the hair colour and simply blends everything together," she explained.
But if you do end up tinting your brows slightly too dark, don't fret. "Using a gentle shampoo or cleanser on the brows daily [is likely] to gently reduce the intensity of the tint," eyebrow guru and founder of Suman Brows London, Suman, told Glamour. And you'll quickly learn from your mistake.