Spots In Your Home You're Forgetting To Organize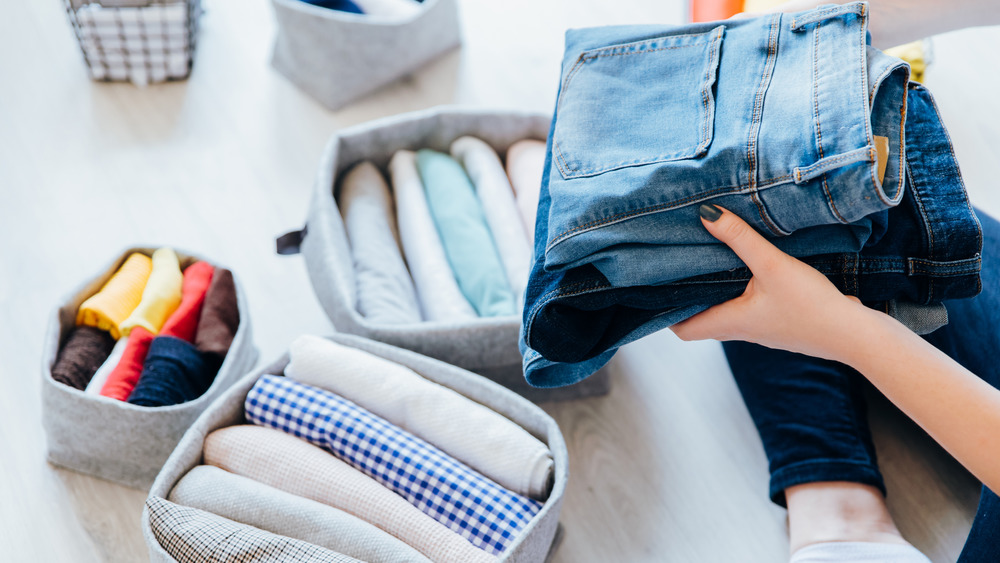 Shutterstock
Clutter is an issue that countless people find themselves facing on a regular basis. With overflowing nooks, crannies, cabinets and drawers, it's no wonder so many of us feel overwhelmed! But, having a day set aside to organize the big and little areas of your home can set you up for a clean space. Once you have a system in place, you can put items in their correct places with ease. Start with these oft-forgotten spots and feel more organized than ever.
Depending on your weekend habits, your liquor cabinet may see a lot of traffic. Old bottles and lids shoved back on the shelf can build up over time, leaving you with half-empty containers and very little cleanliness. Real Simple explains that many people put bottles in the cabinet only to forget about them. Start by checking old bottles of wine, spirits, and beer to see if they've passed their expiration dates. Cream liqueurs last two years, while opened bottles of tonics like vermouth only last a few months. For distilled substances such as rum, vodka, and tequila, see if you can consolidate opened bottles and consider giving away any that you have yet to use. If you're feeling extra type-A, organize your shelf by type of alcohol or color. 
Now that your happy-hour shelf is decluttered, head towards your bathroom. Good HouseKeeping recommends stocking up on clear bins to store various self-care items like cotton balls, pads, and swabs, along with caddies for appliances such as hair dryers and straighteners. Lastly, grab a container strictly for toilet paper — no more loose rolls!
Check special-occasion cabinets to clear out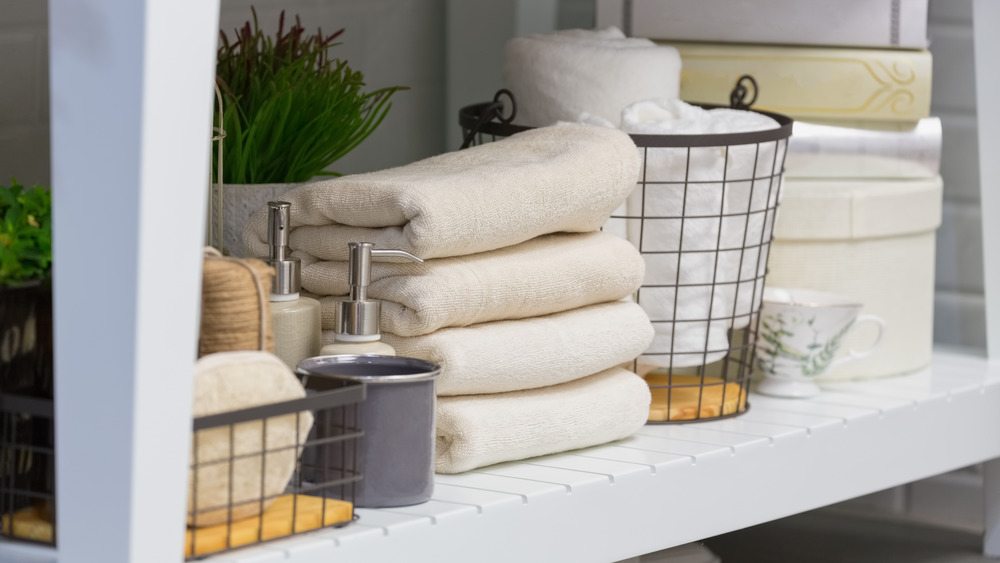 Shutterstock
Holiday decor, candle cabinets, and utility closets are magnets to seemingly random items. With candles being such a classic gift, it's easy to put them on the shelf and forget about them. Plus, you likely have a few that are half-burned, leading to a cabinet filled with half-used items. Grab the ones that have less than half of the wax remaining, Real Simple suggests, and remove the wax, then repurpose the jars. You can also place your old containers in the freezer, then take a knife to the excess wax and use it in your wax melter to make the most of the scent.
Lastly, your book and DVD shelves are areas often neglected during your Sunday scrub. Real Simple suggests first removing old manuals, textbooks, and outdated items and putting them together in a pile. Then, you can take all of the books off of the shelf to see which you've read and which you're still interested in. Be honest! Once you've made a few piles of what you want to keep and the items you're no longer planning on reading, you can donate the latter or give them to loved ones. Use the same process for old movies and tapes that take up space in your living room cabinets.
A good rule of thumb is to declutter every month or so, checking the small areas to ensure that your organizing work doesn't go to waste!