Skincare Trends That Are Going To Take Over In 2021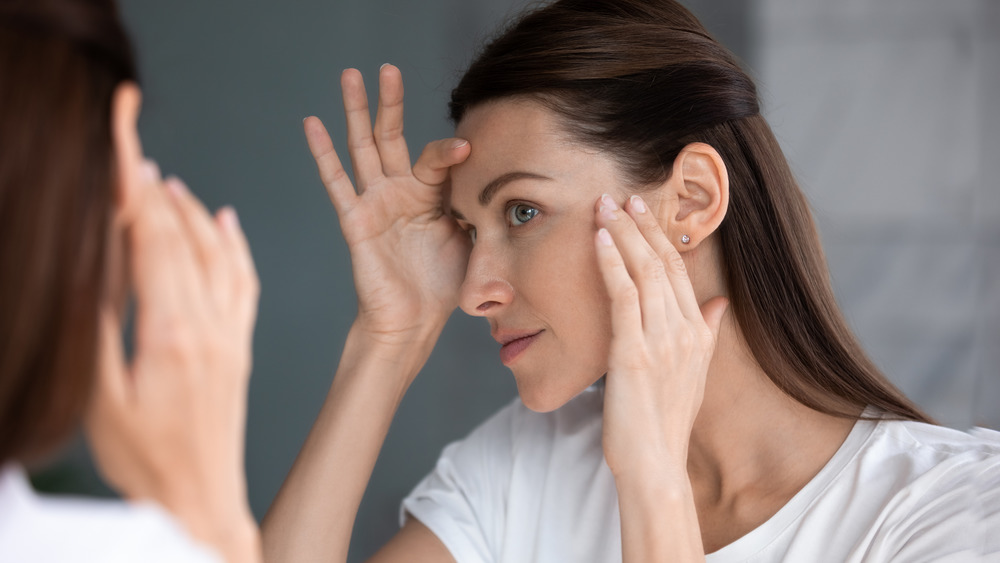 Shutterstock
While certain skincare trends were poised to take over 2020, the pandemic and subsequent stay-at-home orders drastically shifted the trajectory of beauty industry trends and which treatments were available, accessible, and, therefore, in-demand. Now, as we head toward 2021, these shifts are poised to usher in a new era of skincare, a great deal of which can be done at home. Let's take a look at the skincare trends that are going to dominate the coming year.
Treatments for "maskne" or acne breakouts caused by the wearing of our protective masks will continue to be in high demand. Even people who don't usually break out are noticing pimples on their chins, cheeks, and around their mouths thanks to the skin being unable to breathe while covered with the fabric for hours on end. As Dr. Elsa Jungman (Ph.D. in Skin Pharmacology) explained to PureWow, "I'm seeing a lot of promising new innovations around acne treatments such as bacteriophage technology, which can kill specific bacteria causing acne. I'm also a proponent of skin replenishing ingredients like oils and lipids to reinforce the skin barrier."
More quarantine-friendly trends are at-home chemical peels and at-home facial masks (via PopSugar). The options are bound to help beauty-lovers treat everything from dull or aging skin to dry or acne-prone skin, depending on the specific type of treatment. While people once sought these treatments in spas and dermatological offices, all our at-home time has opened the door for innovation and ubiquitous variety for these do-it-yourself treatments.
More skincare trends we'll see in 2021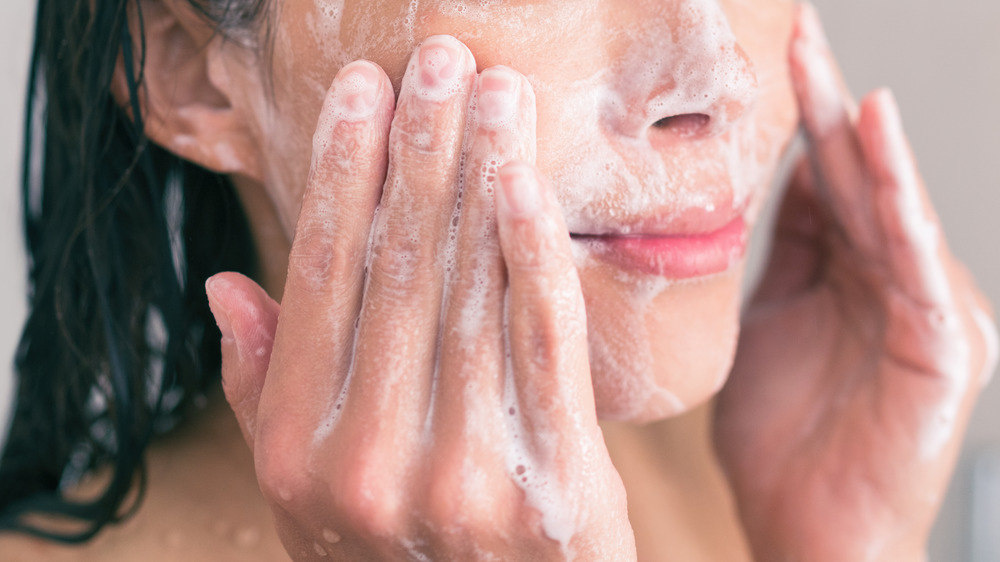 Shutterstock
According to PureWow, specific types of plastic surgery are also gaining popularity in ways directly related to the pandemic; in what many are calling the "Zoom Effect," folks are becoming increasingly interested in treatments that help to lift and tighten portions of their lower face. Since we mostly see each other over the screen, many are becoming hyper-focused on the parts of our faces others see when we speak to them over Zoom or Facetime. As board-certified plastic surgeon Dr. Norman Rowe explains, "Patients are looking specifically for ways to address laxity or sagging in their midface, jawline and necks." 
Similarly, because people couldn't go to in-office treatments this year, many experts expect there will be an influx of these appointments when offices reopen in 2021. Specifically, Dr. Orit Markowitz, an Associate Professor of Dermatology predicts, "Because many patients haven't been able to go into the office for procedures this year, I think there will be an uptick in in-office laser treatments like photodynamic therapy and a combination of YAG and PDL lasers, which use light to target broken blood vessels in the skin" (via PureWow).
Protecting the skin is also a big trend these days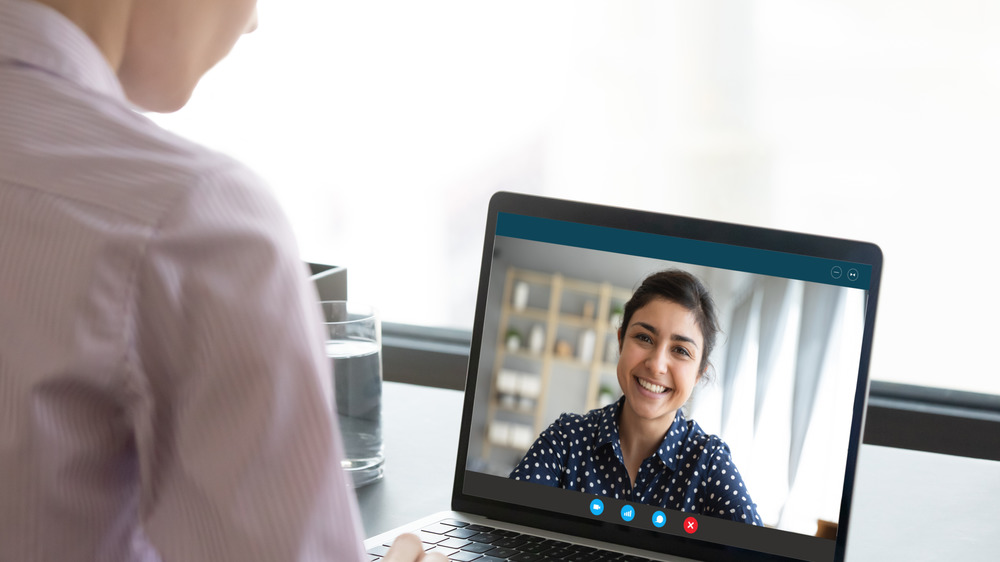 Shutterstock
Another skincare trend that gained steam in 2020 and is likely to pick up even more speed in 2021 is due to the time we have spent at home in front of the computer.
We know skin needs protection from the sun's rays, and we know blue light from electronic screens can harm our eyes, but did you know the blue light can be harmful to your skin, too? Joshua Ross, a Los Angeles-based aesthetician for SkinLab, told PureWow, "Blue light protection will become increasingly important as we continue to spend a majority of time working from home on computer screens, cell phones and tablets, which can cause premature aging from HEV light." To protect from both UV/HEV, he recommends Ghost Democracy Invisible Lightweight Daily Sunscreen SPF 33.
Byrdie also has some recommendations for this purpose, including Murad Overnight Detox Moisturizer, Foster's Lab Anti-Tech Serum, Cocokind Daily SPF, Acaderma Invisible Shield Defense Serum, among several others. It's also worth considering using "night shift" on your iPhone and Apple devices to cut back on the blue light or using other similar blue light-filtering apps on your computer screen. Not only can this help with eye fatigue, headaches, and sleep disruption, but it can help protect your skin (via PC).