How George Clooney Really Feels About Tom Cruise's On-Set COVID Outburst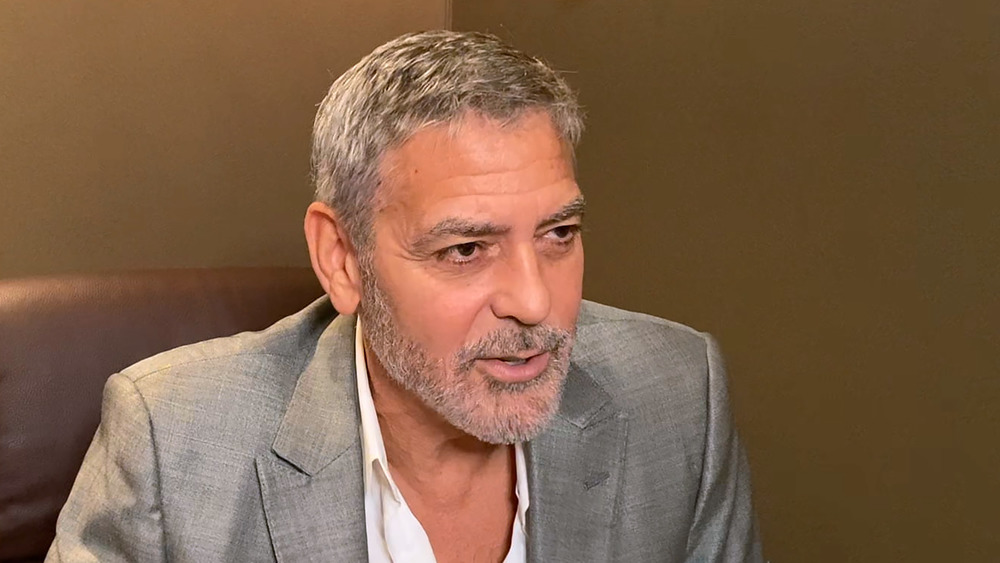 Bfi/Getty Images
It's hardly breaking news that everyone's nerves are beyond frayed as the world copes with the COVID-19 pandemic. A lot of that stress has to do with the restrictions being put on our jobs and lifestyles, along with the mask mandates being enforced in many places. We've seen the outrage of people who object to wearing a mask in places like Target, and the outrage over public figures seen in public without one. The most recent example of a COVID-related outburst was a doozy: On the British set of Mission: Impossible 7, Tom Cruise went into an expletive-laced fury when he saw two crew members interacting from less than six feet apart. In between unprintable words, Cruise pointed out that thousands of jobs in the film industry depended on workers' compliance with social distancing protocols, and threatened the crew with firing if they violated the regulations again (via The Sun). 
While some accounts painted the action star as being over-the-top with his reaction, another A-lister came to his defense. As reported by E! News, George Clooney mentioned the incident during an interview with Howard Stern shortly after the news broke. 
George Clooney would have taken a different approach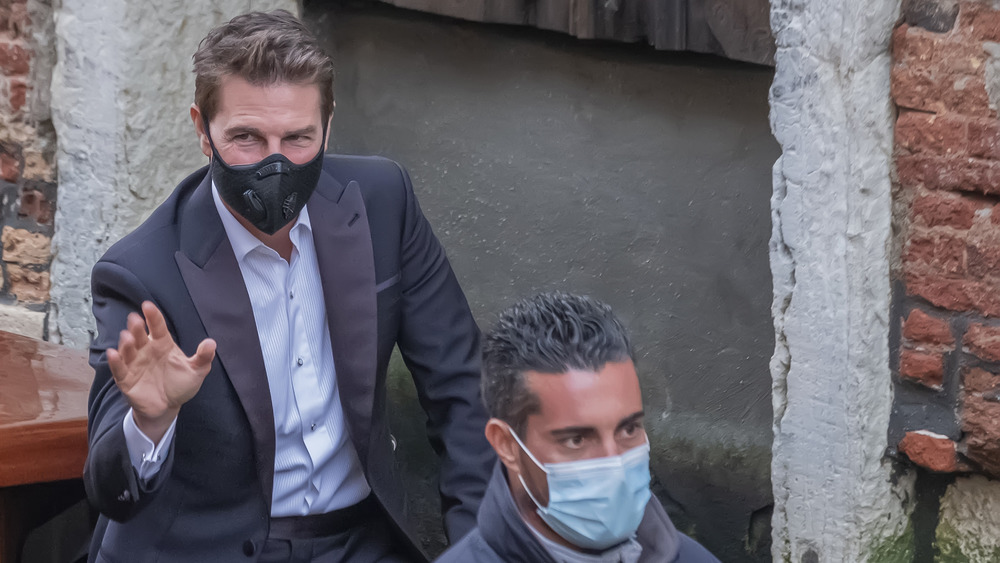 Stefano Mazzola/awakening/Getty Images
Clooney, soon to star in The Midnight Sky, told the talk-show radio jock, "[Cruise] didn't overreact because it is a problem," adding that a friend of his, an assistant director on a TV series, got a similar dressing-down for being lax on pandemic protocol. 
Still, the low-key actor did temper his reaction by saying that if he'd been in that position, he "wouldn't have done it that big." While he agreed that Hollywood power players have a responsibility to keep film production safe, "it's just not my style to, you know, to take everybody to task that way." Then he swung back to Cruise's defense by suggesting that perhaps the public hasn't heard the entire story behind the outburst: "I don't know all the circumstances, so maybe he had it 10 or 15 times before." 
It really is hard to imagine George Clooney going into rage mode against anyone, much less the crew of his projects. But it sounds as though both stars have the greater good — keeping people both healthy and employed — in mind.