Here's Why You Won't Be Seeing Tyler Oakley On YouTube For A While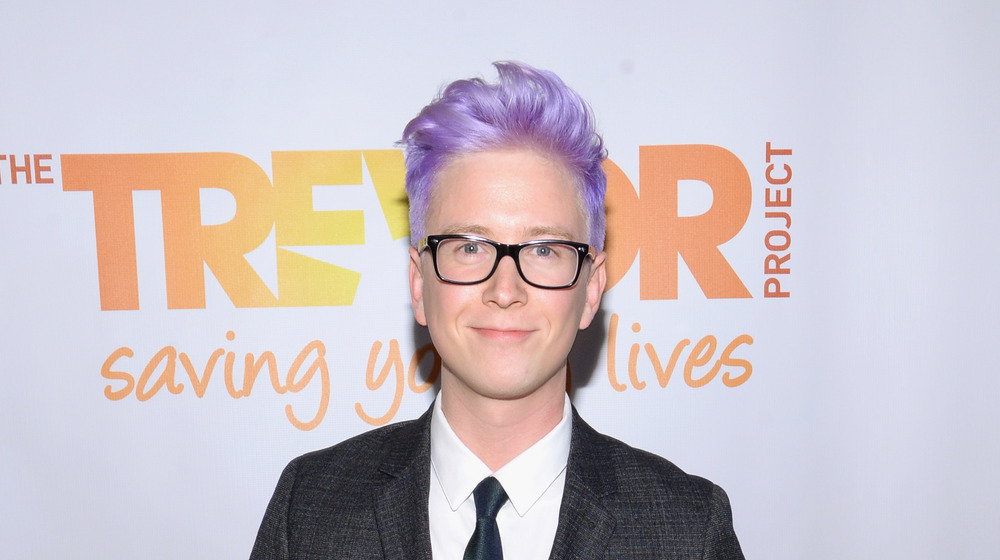 Jamie Mccarthy/Getty Images
He's one of the most prolific YouTube stars of all time, with over seven million subscribers, but shockingly Tyler Oakley is saying goodbye to the platform that made him — at least for now. His stratospheric rise surprised even him, with the social media star admitting to People in 2017, "I could never have imagined any of this." Aside from his incredibly popular channel, Oakley has a glasses line with Warby Parker, wrote a bestselling memoir called Binge, hosts a talk show on Ellentube, and his podcast with BFF Korey Kuhl, Psychobabble, was even adapted into a Fullscreen show.
Of his ability to make millions out of his millions of subs, Oakley acknowledged, "I'm open to it all — and whatever it could turn into." The LGBTQ activist, who came out at age 14 and has raised over $1 million for The Trevor Project, originally started out on YouTube as a means to keep in touch with friends and family scattered all over the country. Thirteen years later, Oakley is a bonafide brand. He admitted, "I've decided I need to step away every so often and that's okay." Now, it seems like Oakley is taking his own advice to heart.
Tyler Oakley is focusing on other projects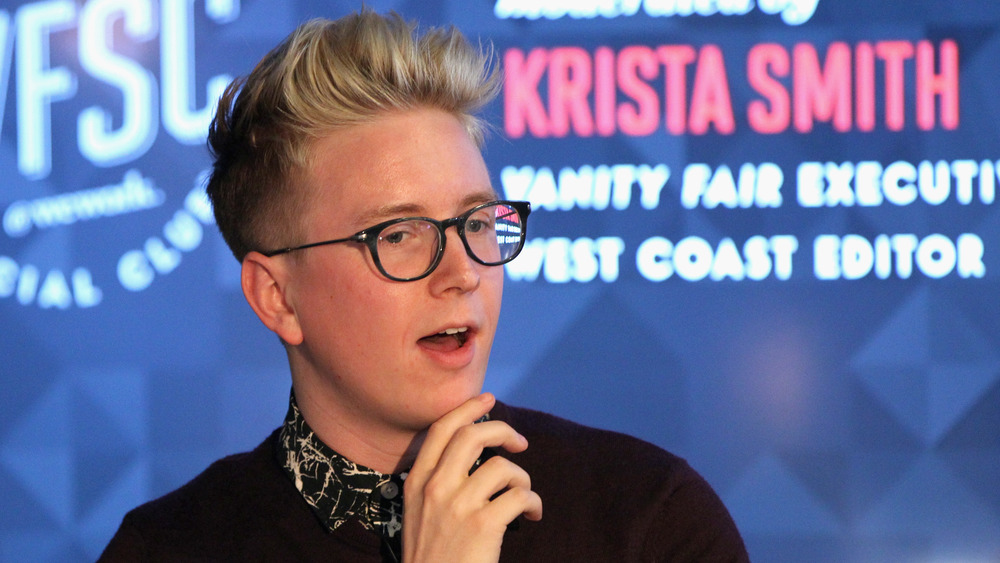 Jonathan Leibson/Getty Images
Oakley posted a video entitled "See ya later," in which he revealed that he would be taking a break from YouTube for a while. Oakley began, "I'm making this video today to let you all know I have been making videos and uploading them every single Tuesday at noon for years and years and years and years and years ... I was 18 when I started and I am now 31. You can go back and find any single week of my life between those two dates and see what I was up to." His very first video, "Raindrops," was posted in 2007. The YouTube star acknowledged he's never really taken a break, so now it's time.
Oakley reassured fans he wouldn't be disappearing completely, however, sharing that he's "working on some stuff that I have always wanted to do." He's not sure when he'll be back, but in true YouTuber form, Oakley advised viewers to smash that subscribe button and ensure they're signed up to notifications so they'll know the second he returns. The LGBTQ activist explained, "I will be back at some point. But I'm not going to say when because I don't know when and it might take me a second." In conclusion, Oakley promised fans simply, "I'll see ya in 2021."