Whoopi Goldberg Defends Tom Cruise After His Viral Outburst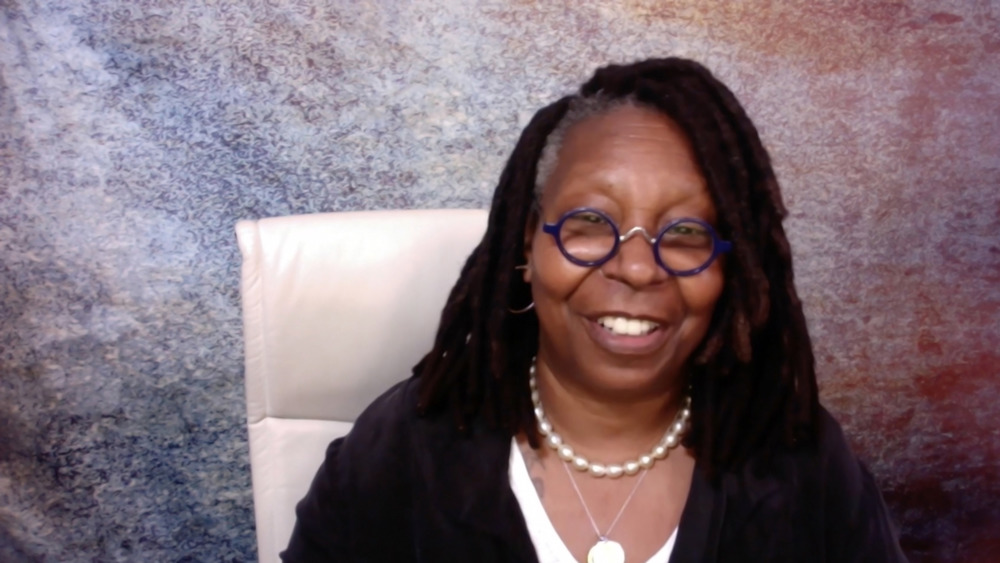 Getty Images/Getty Images
Yesterday we discussed Tom Cruise's headline-grabbing rant on the set of his upcoming film Mission: Impossible 7, where he yelled at two crew members for standing too closely beside each other, going directly against COVID precautions. In an expletive-laden tirade released by The Sun, he yelled, "I'm on the phone with every f***ing studio at night, insurance companies, producers, and they're looking at us and using us to make their movies. We are creating thousands of jobs... I don't ever want to see it again. Ever!"
His anger stemmed from the fact that as producer and star of the film, all the responsibility of keeping cast and crew safe and keeping the film in production (thereby employing countless people) falls upon him, and people failing to take necessary precautions puts all of that in jeopardy. While many felt Cruise's reaction was overblown and inappropriate, many others are coming to his defense, including Whoopi Goldberg.
Whoopi Goldberg understands where Tom Cruise is coming from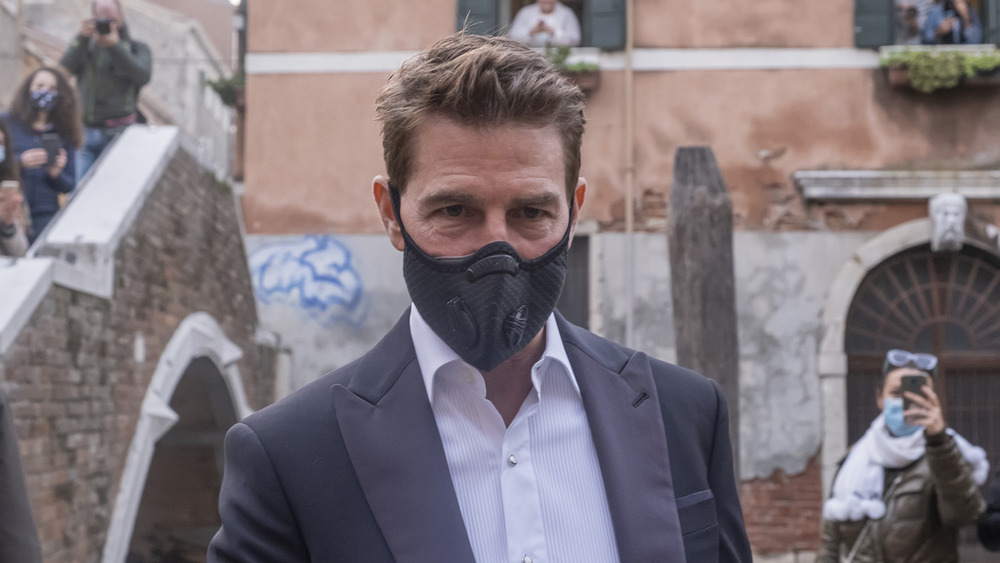 Stefano Mazzola/awakening/Getty Images
During a Wednesday discussion on The View, Goldberg said of Cruise's response, "You know, some people don't understand why he would get so angry... I get it." Saying that Mission: Impossible 7 is for all intents and purposes "his film," she expressed her understanding of the pressure Cruise feels to keep production going and keeping everyone on set safe. "You can get a new camera operator — no disrespect to camera operators. You can get a new sound man. But if [Cruise] is looking over and he can see you not doing what you're supposed to be doing, it's kind of like a little bit of a middle finger, in my opinion," she explained (via Page Six).
Goldberg's co-hosts on The View agreed with her. Joy Behar said, "I believe that Tom Cruise was completely justified in doing that" while Sunny Hostin expressed her take that the failure to follow COVID safety protocol "probably warrants his rage, his anger, his disappointment."