The Surprising Holiday Gift Tom Cruise Sends To Everyone On His List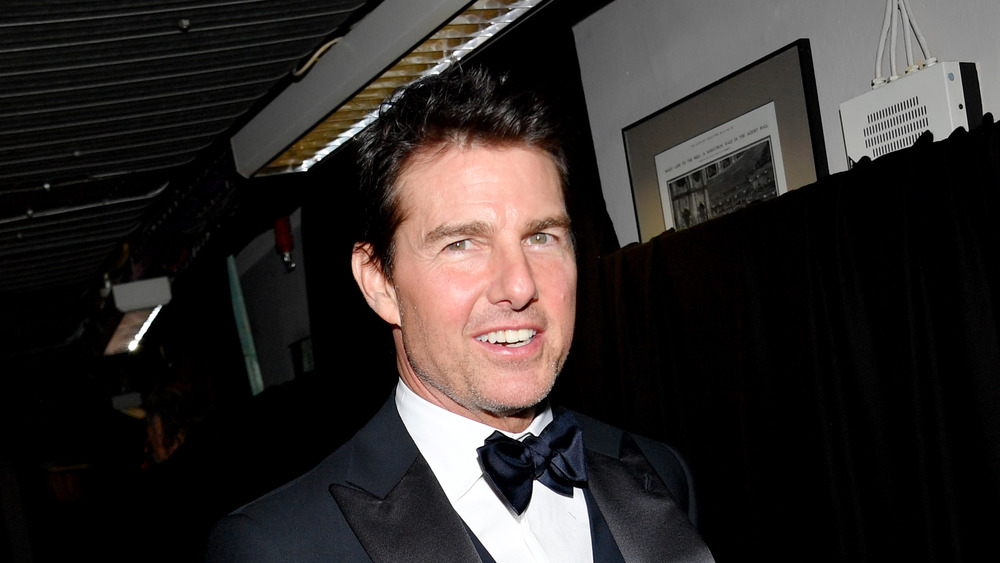 Gareth Cattermole/bfc/Getty Images
It's hard enough for us mere mortals to find decent holiday gifts for our families every December. There's always that one relative who re-gifts everything you give them, or that seven-year-old whose preferences switch from Elsa to PAW Patrol to LEGO Batman in the course of a day. Imagine being a major celebrity whose annual present list includes dozens of other A-listers: What do you get for people who can already afford pretty much everything? And how many hours do you have to spend at the mall to do it?
For Tom Cruise, that challenge is definitely not a Mission: Impossible. For years, the superstar's go-to Christmas present is a delivery of a White Chocolate Coconut Bundt Cake, freshly baked from Doan's Bakery in Woodland Hills, CA. According to Yahoo! Entertainment, Cruise's recipients include Jimmy Fallon, Rosie O'Donnell, Kirsten Dunst, Barbara Walters, Cobie Smulders, and his Jerry Maguire costar Renée Zellweger — all of whom rave about the confection and look forward to receiving it every year. 
Tom Cruise's cake is a family tradition
According to Goldbelly, the gourmet food delivery service that ships the bakery's products, the "Cruise cake" is an original creation of Doan's Bakery founder Karen Doan. The moist coconut cake is studded inside with white chocolate chips and iced with cream cheese frosting; a generous layer of toasted coconut flakes tops it off. "The result is a delicious, pillowy cake good enough to derail the strictest Hollywood diets," says Goldbelly's website. 
Cruise's introduction to this slice of heaven was back in 2008 (per Yahoo! Entertainment), when his then-wife Katie Holmes and Diane Keaton were filming Mad Money in Louisiana. The costars each ordered their favorite bakery cakes flown in to see whose was the best, with Cruise acting as judge. He declared Doan's cake (Keaton's choice) the winner, and a tradition was born. Normally, Doan's does most of its business wholesale to restaurants, but when the pandemic forced eateries to shut down this past spring, the small bakery might have gone belly-up if not for both Cruise's generous orders and the resulting publicity that has boosted sales to individual customers. "[It's] one of the things that kept us alive," Doan told Yahoo!
A decadent coconut cake is always the right size, never goes out of style, doesn't need batteries, and won't sit untouched at the bottom of a drawer for months. Now ... anyone know how to get us onto Tom Cruise's gift list?