Inside Lana Del Rey's Relationship With Fiance Clayton Johnson
Congratulations are in order for Lana Del Rey and her now fiance, Clayton Johnson. US Weekly reported the happy news on Tuesday after the "Summertime Sadness" singer was spotted multiple times by both fans and photographers sporting some serious bling on her left hand.
The news comes just 8 months after the 34-year-old songstress split from her police officer boyfriend, Sean Larkin. At the time, Larkin told the The New York Times, the split was amicable revealing, "Right now, we're just friends. We still talk and whatnot, we just have busy schedules right now."
Sources that spoke with People claim Del Rey and Johnson "met on a dating app" and things started heating up in August 2020 when fans noticed some heavy flirting on social media between the two musicians.
The two clearly have chemistry, and although not quite as recognizable in Hollywood as Del Rey, Johnson has had his share of moderate fame in the entertainment world as a model, actor, and up-and-coming musician which enables him to easily adapt to his fiancee's celebrity lifestyle. 
Clayton Johnson and Lana Del Rey seem like a good fit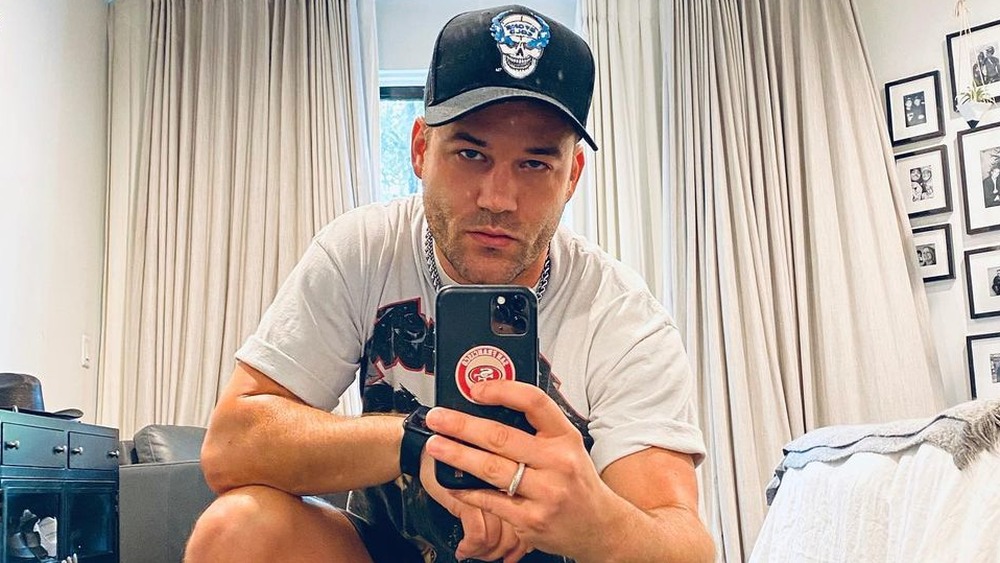 Amy Sussman/Getty Images
A singer in his own right, Clayton Johnson started a band with his brothers, aptly named The Johnsons, and had some success on YouTube with covers, including Rihanna's "Four Five Seconds," which garnered more than 1.5 million views. The band's last release was in 2017 and they have seemingly been inactive on social media since then, but their YouTube channel still has nearly 90 thousand followers.
Johnson has also been featured in a variety of modeling campaigns, but is probably most recognized for his appearance in DNCE's music video for "Cake by the Ocean." He plays the sports reporter that says, "No matter how you slice it, it's a piece of cake," at the beginning of the video. Subsequent to filming, the 31-year-old entertainer took to social media to thank Gigi Hadid who directed the video for allowing him to be a part of it. 
Lana Del Rey and Clayton Johnson have both been hush-hush about their engagement, neither confirming or denying their intent to marry, but that's likely confirmation in itself. It's certainly happy holiday news for this pair, and who knows, maybe the New Year will bring not just a walk down the aisle for the "Young and Beautiful" singer, but also a collaboration with her new beau!