This Was Jill And Derick Dillard's Biggest Regret During Their Courtship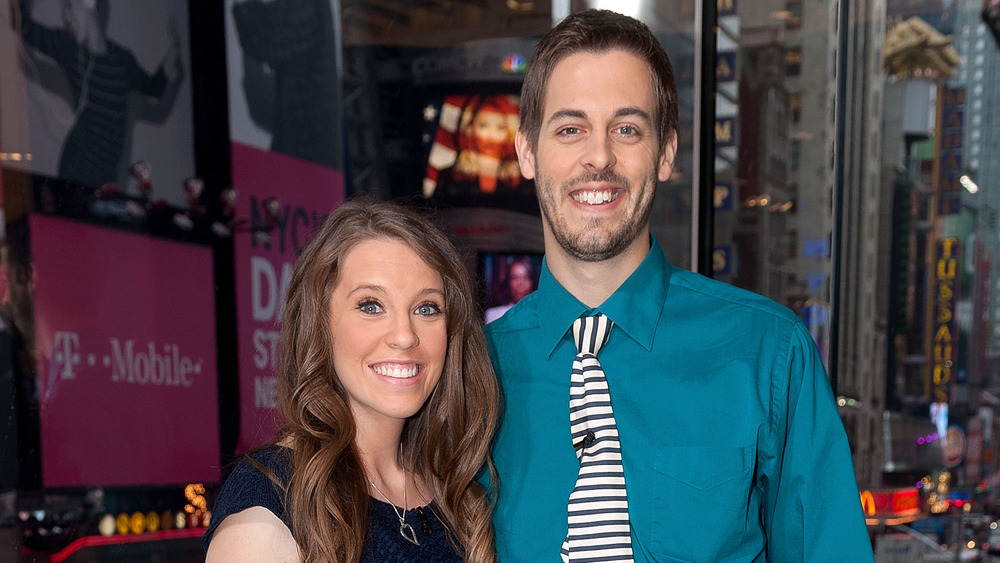 D Dipasupil/Getty Images
Jill Duggar and Derick Dillard have been opening up about what it's like to be part of the Duggar family. There's been some strain on the relationship between the Dillards and the rest of Jill's huge family since the two left TLC's Counting On in 2017, per People.
"Our control to choose what jobs we were allowed to accept and even where we were allowed to live was taken away from us," Jill said of leaving the show. She also admitted her family wasn't too thrilled with their decision.
"It didn't go over very well with anyone," she candidly admitted. "By that point, we'd had enough. We knew we had to pull out completely to reevaluate and get our bearings."
The upside to Jill leaving the show and putting some distance between herself and her famous family is that she's opening up to fans. The mom of two has gotten candid about what it was like growing up a Duggar, especially when it came to courting.
Jill and Derick have one major regret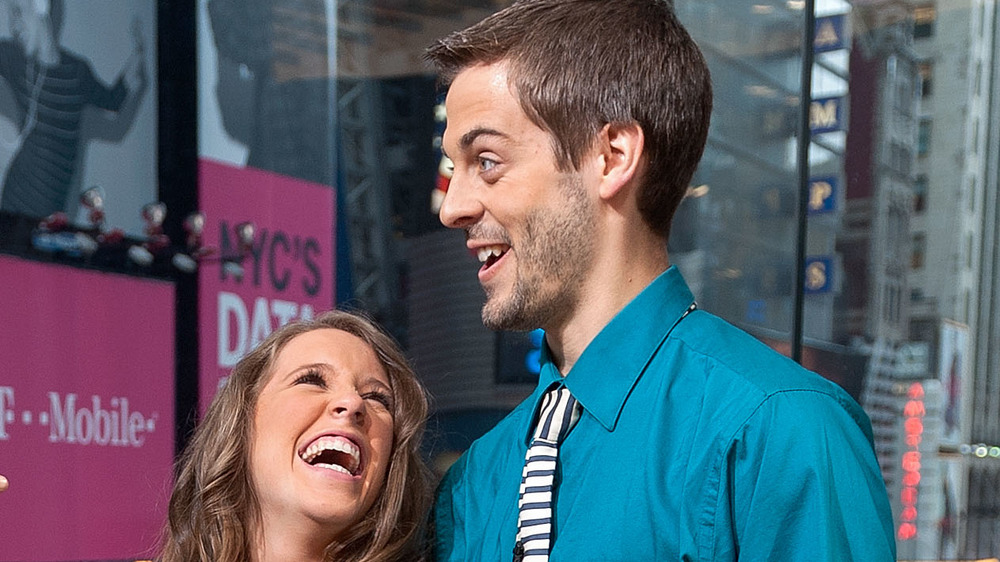 D Dipasupil/Getty Images
In late November, Jill and Derick Dillard held a Q&A on their family YouTube channel. There the couple opened up about their courtship when they were asked what they might have done differently in retrospect. While the two agreed they wouldn't call it a courtship, deeming the term "archaic," there's something Derick would have changed. "We waited to hold hands until we got engaged. That's something that wasn't a rule," Derick recalled.
"We could've held hands before that, we just didn't. And that might actually be something that I would've done differently, that we could've done differently ... I was 25 when we got engaged. I don't know why I wasn't holding your hand already," he said.
Of course, Jill pointed out that in order to do so, he would have needed her father's permission. Jim Bob Duggar is far from an easy-going guy, so that probably wouldn't have gone so well. While Jill and Derick may be leading different lives than the Duggars dreamed, the family issued a statement emphasizing they hope their rift is mended soon.
"Every family has differences of opinion and perspective at times, but families work things out," Jill's parents said in a statement to People. "We all love Jill, Derick, and their boys very much. It is our prayer that our relationship is healed and fully restored quickly!"