Fantasia Barrino Opens Up About Her Fertility Struggles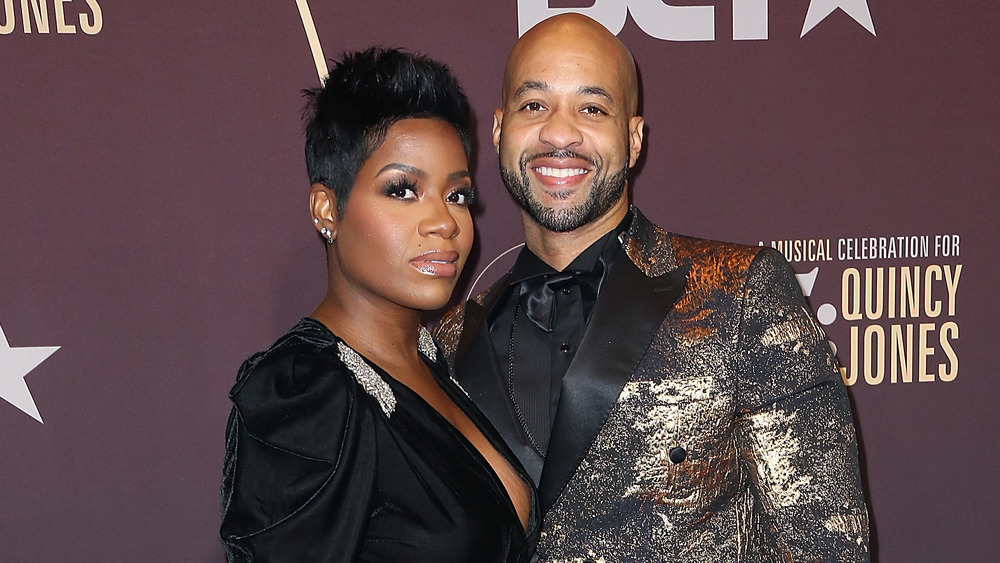 Maury Phillips/Getty Images
Fantasia Barrino has always been a woman of faith: She's the daughter of a minister mom and grew up singing in church prior to her big win on American Idol. She credits her faith with helping her overcome her many life struggles, including her most recent one: the journey to becoming a mother again. As People reports, on Thursday's episode of The Tamron Hall Show, Barrino and her husband Kendall Taylor get real about their struggle to conceive. 
In the heartfelt interview, the singer and Broadway star reveals that she and Taylor had been trying to become parents for three years — exactly half as long as they've been married. Barrino finally consulted a specialist and underwent tests that showed one of her fallopian tubes had closed, reducing her chances of becoming pregnant naturally. Friends suggested that they try in vitro fertilization, but the Taylors decided just to stop actively trying and "let God be God," as Barrino puts it.
Taylor tells Hall that he felt intuitively that pregnancy "was gonna happen naturally" — and his instinct was spot-on. The couple announced in November that they were expecting. 
Many women can relate to Fantasia Barrino's story
Fantasia's journey is far from unusual: Approximately ten percent of women ages 15-44 struggle with infertility, according to the federal Office on Women's Health. For women over 35 (Barrino is 36), infertility is defined as the inability to become pregnant after six months of active trying. Although ovulation issues are the most common cause of infertility, blocked fallopian tubes can also prevent a pregnancy. Even in women with no known fertility issues, the odds of conceiving drop drastically after the 35-year mark, per the American College of Obstetricians and Gynecologists. So Fantasia beat the odds on both counts.
On the talk show, Barrino says that she "pray[ed] like Rachel," referring to the Biblical matriarch whose prayers for a child were answered, to sustain her in this trying time. "And then I woke up one night, and I was just like, 'Something's different.'" Only after taking six pregnancy tests was she convinced that this was the real thing — and then she threw one of them at her incredulous husband. "And from that point, it just increased our faith even more," he says.
This will be the first child together for the Taylors. Fantasia has a 19-year-old daughter and a nine-year-old son from previous relationships, and Taylor has a son.