Why This School Snow-Day Announcement Went Viral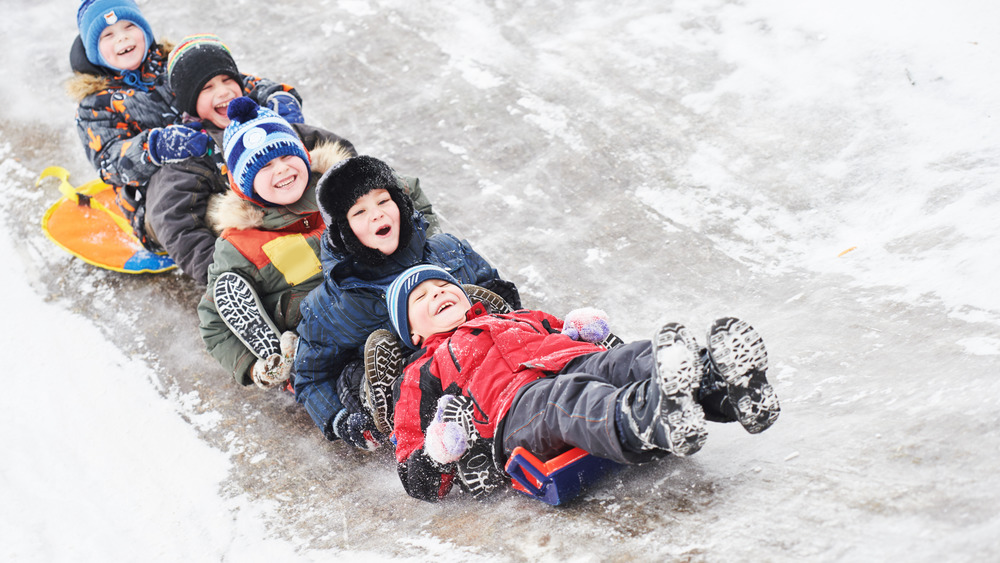 Shutterstock
The COVID-19 pandemic upended the way we all live and work, but perhaps the most drastic change of all has been to our school system. The spring of 2020 saw schools abruptly shutting down and teachers scrambling to put together remote lesson plans and learn the ins and outs of Zoom and Google Classroom. The ones remaining open, such as New York City's, implemented changes such as staggered entrances, mandatory mask-wearing, restricting access to visitors, regular hand-washing, and distancing of desks and other learning spaces (per NYC Department of Education). As winter approached, kids everywhere realized that yet another disappointment was about to smack them in the face like an unexpected snowball: With remote learning in place, plus the need to make up for delayed openings, school snow days would now be a thing of the past. 
As if on cue, just days before the official start of winter, Winter Storm Gail hammered the East Coast, causing dangerous ice situations in southern states and dumping tons of snow further north (via The Weather Channel). And school districts kept to their word: although in-person learning was canceled in such hard-hit places as Philadelphia (per the Inquirer), students had to put their sleds on standby until their online classes were over. 
Most students, that is. The superintendent of one school district gave her students an early Christmas gift, and the news is raising cheers all over the internet. 
'Go build a snowman'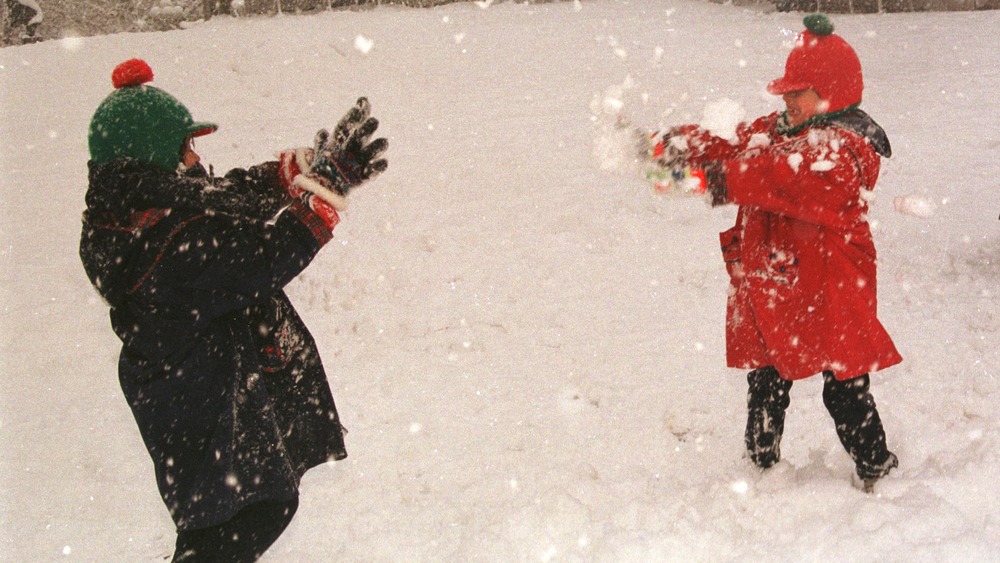 Kaveh Kazemi/Getty Images
As reported in The Washington Post, Bondy Shay Gibson, the superintendent of the Jefferson County, WV, school district, made the announcement that schools would be closed on December 16 both in-person and remotely, to allow kids the chance to get out and have some innocent snow-day fun. Citing the many losses this year has brought, she said, "For just a moment, we can all let go of the worry of making up for all the things we missed by making sure this is one thing kids won't miss this year." She urged families to go enjoy sledding, sitting by the fire, drinking hot cocoa, reading books, and making precious memories. "We will return to the serious and urgent business of growing up on Thursday, but for tomorrow... go build a snowman."
The news was greeted with joy both in the county and across the country. "In any other year, a snow day is a source of frustration for me as a working parent. This year, bring it," said one mom on Facebook. Another parent from California said, "[E]veryone across the country deserves that one day of exhale and escape — whether it be a snowman or the smell of the rain or the warmth of the sun on the face." A veteran teacher added, "It's refreshing to see a district put the mental health of its students and teachers ahead of everything else for one day."