Lil' Kim Just Revealed A Stunning Transformation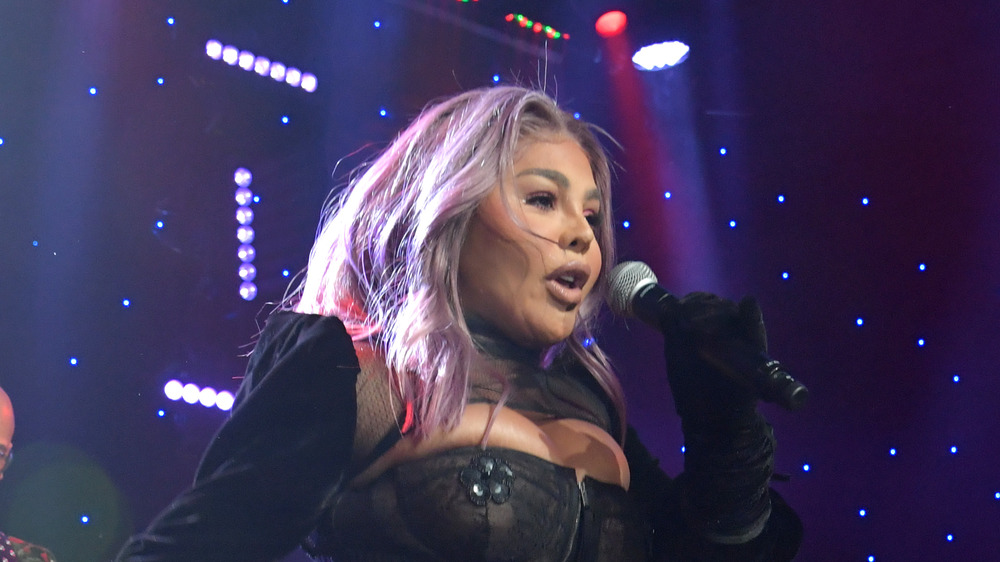 Lester Cohen/Getty Images
Before Meghan Thee Stallion, Nicki Minaj, and Cardi B, there was famed rapper and pint-sized fireball Lil' Kim. The Brooklyn native got her start as a part of The Notorious B.I.G.'s rap group Junior M.A.F.I.A. in the mid 1990s and rocked the male-dominated rap industry with her record hit and colorful video "Crush On You." The rapper cemented her influence with her 1996 debut album Hardcore. She went on to collaborate with numerous other rappers, including her former beau, the late Biggie Smalls, whom she still talks about to this day (via YouTube).
In addition to her music, Lil' Kim is known for her distinct fashion choices. During ComplexCon in 2019, the legendary rapper spoke about her influence on high-end fashion designers like Karl Lagerfeld, who told her he designed an entire collection inspired by her sexy outfits. "That made me like, 'Wow, the impact goes that far,'" she said (via Refinery29). "But a lot of designers have said that to me, including Alexander McQueen." Designer Mark Jacobs, who has now become a close friend of hers, has also been inspired by Lil' Kim's fashion sense (via Footwear News).
Lil' Kim is launching a new fashion line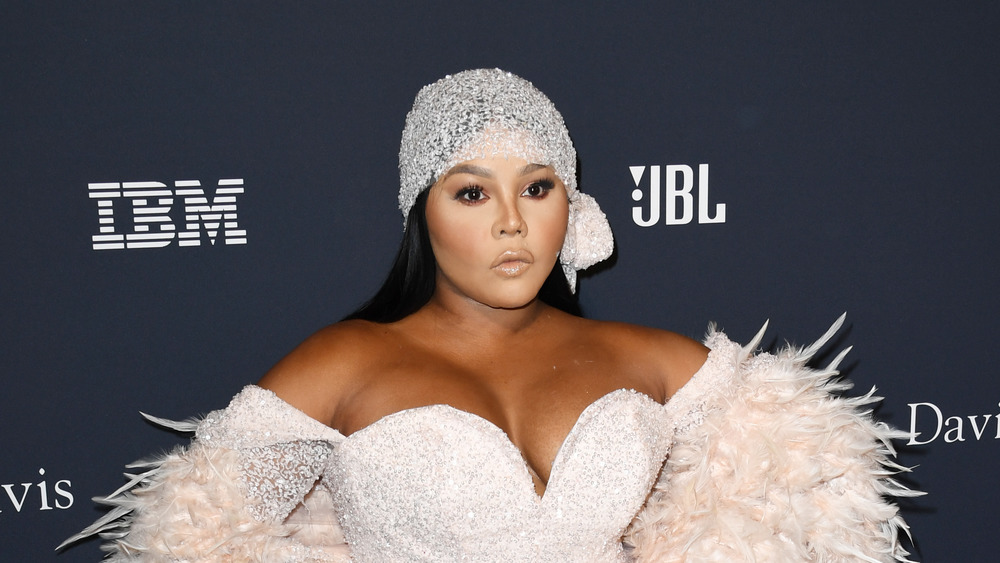 Jon Kopaloff/Getty Images
Lil' Kim is now taking her famed fashion style and influence to create her own clothing line. The rap icon has teamed up with U.K-based retailer PrettyLittleThing to launch a debut collection of sexy, fun pieces that are every bit Lil' Kim. The line features mesh tops and bottoms, figure-hugging bodycon dresses, bodysuits, animal print skirts with ultra-high slits, faux fur jackets, and much more. 
"The thing I love is that it's a little bit of me mixed with PrettyLittleThing," Lil' Kim told People about her collection. "You guys can get beautiful looks that are so affordable. I just wanted to stay true to the PLT aesthetic and show everyone that I'm a real stylist and visionary."
She's also making her line inclusive and wide-ranging, with "figure-worshipping fits" made for sizes 4-30. "This whole collection was designed by me and I'm super proud of that," she told People.
"To be working with one of the most iconic and legendary women in Hip Hop has been a dream come true for me," PrettyLittleThing CEO Umar Kamani revealed to People. "I've been a huge fan of Kim for years and after her performance at our New York Fashion Week show I knew she would be the perfect fit to launch our Partywear collection."