Cindy Lou Who From The Grinch Is Unrecognizable As An Adult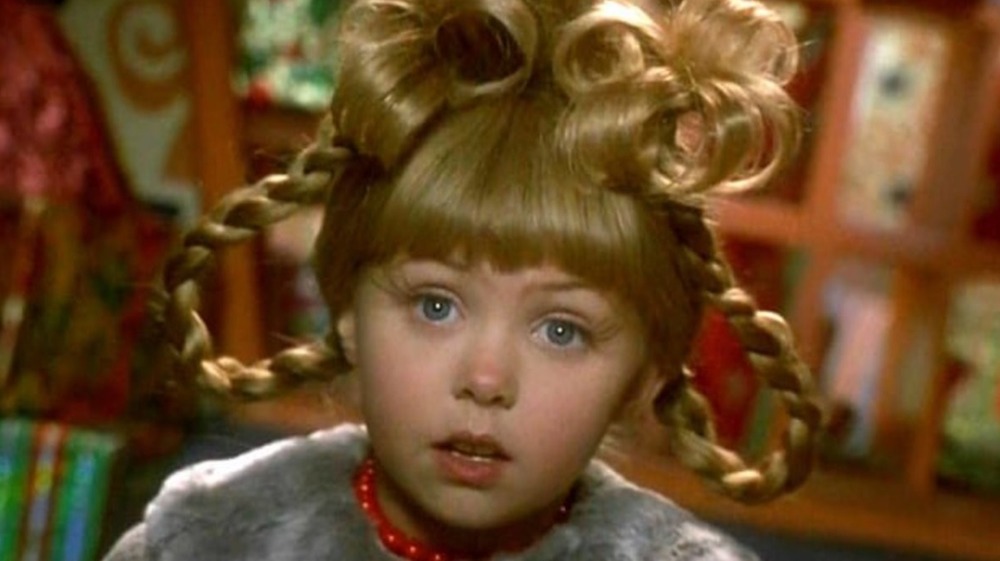 Universal Pictures
Previously best known as a Dr. Suess book, How the Grinch Stole Christmas was adapted into a film and quickly became a holiday classic for the masses. Actor and comedian Jim Carrey played the starring role as the Grinch, and was hardly recognizable after sitting in makeup for three hours a day while filming (via Cosmopolitan). The adorable little girl who played Cindy Lou Who wore decidedly less makeup than the Grinch while filming, but we're still amazed at how unrecognizable she is as an adult today.
Actress-turned-rockstar Taylor Momsen played Cindy Lou Who at the age of 7, and has recently reflected on why the film became such a classic. "I think that people love The Grinch just simply because the core of the story is so sweet and it's so heartwarming and it has such a good message," she said. "That no matter what age touches your heart, I think that that's an amazing thing to be a part of " (via People).
Taylor Momsen went from Gossip Girl to lead singer in a rock band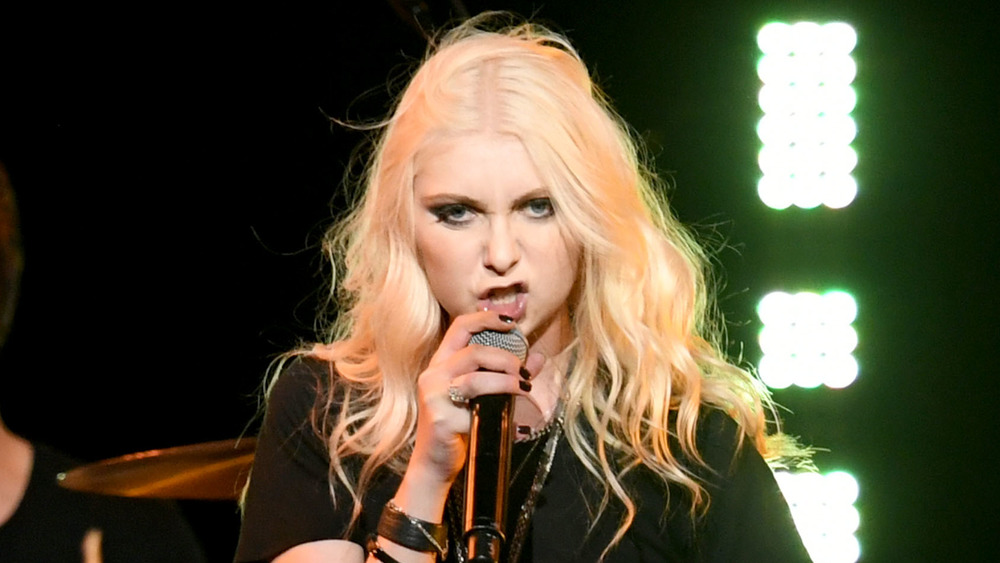 Kevin Winter/Getty Images
Almost a decade after ditching the elaborate braids and oversized dentures for her role as Cindy Lou Who, Taylor Momsen went on to make another name for herself. This time as the character Jenny Humphrey on the hit series Gossip Girl. Little Jenny Humphrey was obsessed with becoming the new "Queen Bee" and followed the main character Blair Waldorf around like a puppy only to end up being banished to London by her in season four (via Screen Rant). It sounds dramatic on-screen, but it may even have been more so in reality. A source close to the show admitted Momsen was given the boot because of her "unreliable and erratic behavior."
Unreliable and erratic behavior, eh? We guess it's fitting she decided to become a rock star. These days, Momsen is the lead singer of a rock band, Pretty Reckless. But she hasn't totally given up the thought of acting, saying, "I will never not play rock and roll music. I'm gonna be playing rock and roll music till I'm dead. For a long time, I said I'd never act again, but I've gotten older now, and who knows? It's not something I'm actively pursuing in any way but never say never, I guess" (via Loudwire). We think little Cindy Lou Who would support Momsen no matter what she chooses to do.