The Truth About Building A Capsule Wardrobe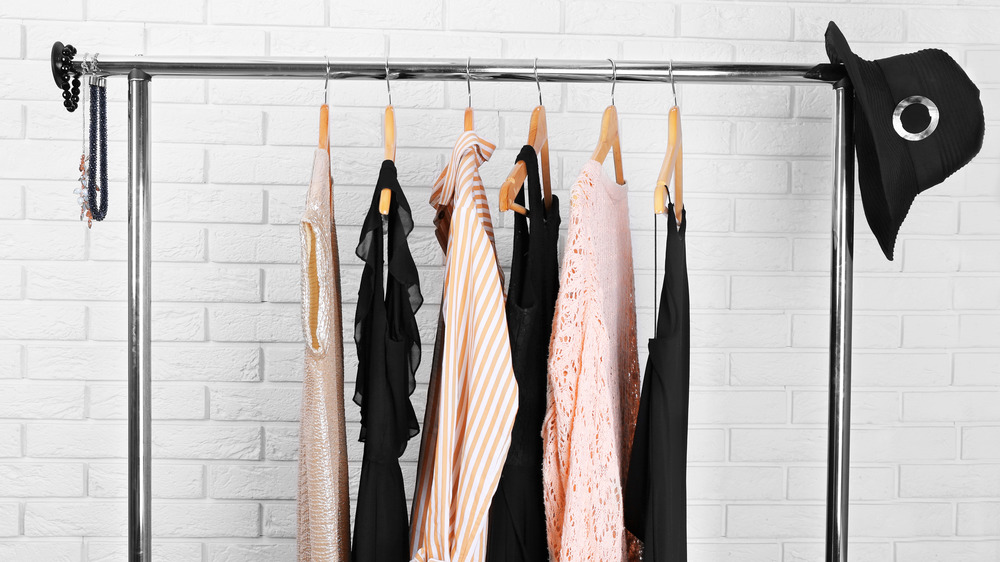 Shutterstock
Have you ever been short on time and frantically digging through your closet trying to find what to wear? As your colorful sweaters fly through the air and your once perfectly folded pants options are in a heap on the floor, you wonder how it is possible to own too many clothes, and yet not have enough options. This is when a capsule wardrobe could save the day. Or at least loads of time.
So what exactly is a capsule wardrobe? Caroline Rector, who was the subject in documenting the making of her own capsule wardrobe on her website Unfancy, describes what this type of collection is. "[A capsule wardrobe is] a practice of editing your wardrobe down to your favorite clothes (clothes that fit your lifestyle + body right now), remixing them regularly, and shopping less often and more intentionally, " she shares (via The Good Trade). So essentially, less is more. Decluttering always gives us a sense of relief, but getting rid of our memory filled articles of clothing is no easy breezy task. Here is the truth about building a capsule wardrobe.
It may be time to rethink the way you shop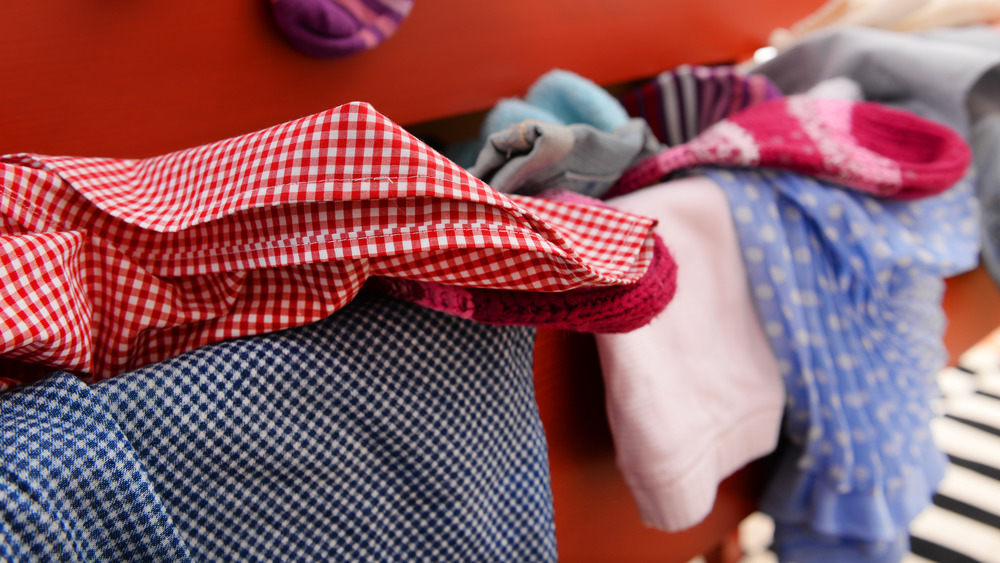 Shutterstock
If you are an emotional shopper, it's time to rethink your ways. Cleaning out your closet only to fill it up again doesn't work with the "less is more concept" of a capsule wardrobe. We know, it feels so good to pick out a new dress in anticipation of a first date, or ordering another pair of skinny jeans to feel better after a bad day at work. But the key to building this type of wardrobe is about mindfulness. When cultivating a capsule wardrobe, the idea is to slow down and focus on only the essentials (via The Good Trade).
After mastering a more mindful shopping mentality, you can take a look at what you already own. Start by completely emptying your closet. The empty space makes it easier to visualize only the items you deem as "essential" to be put back in (per Classy Yet Trendy). 
Designer Misha Nonoo, who admirably curated the ultimate closet with just eight items, has some tips on how to narrow down to the essentials. "One of my favorite tips is to hang all the hangers in your closet backwards, and if something is still hanging backwards after six months, it's probably time for it to go. If something isn't appropriate for many situations, or isn't easily paired with what you have in your wardrobe, it wouldn't be a good fit for a capsule wardrobe," she explains (via InStyle).
Don't take building your new wardrobe too seriously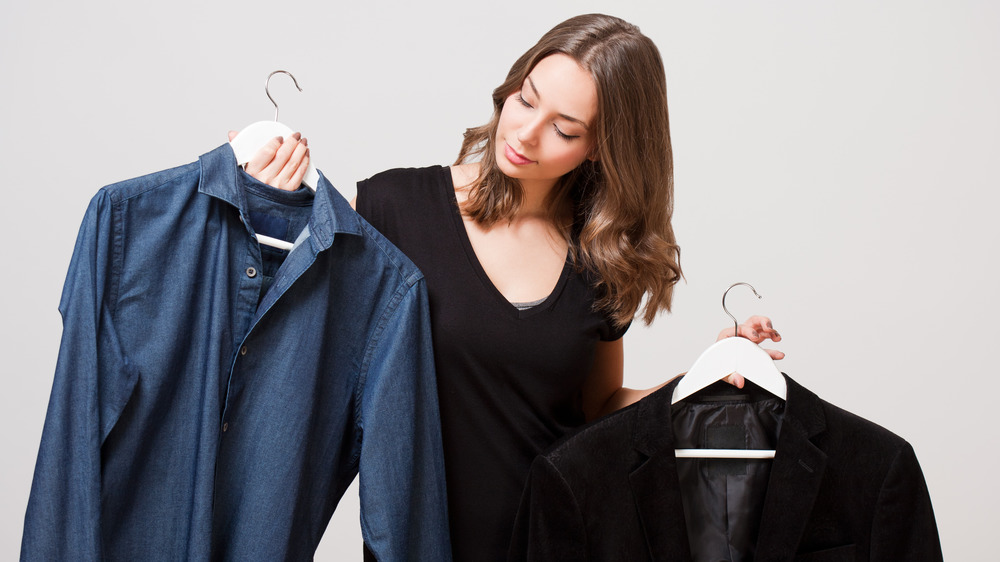 Shutterstock
While most of the experts agree that a capsule wardrobe is based on a limited, minimalist aesthetic, it's important to not take your new wardrobe choices too seriously. "Keep a playful, open attitude, and treat it like a game," advises Caroline Rector. "You'll encounter a few frustrations along the way, but a capsule isn't about suffering. It's about trying something new and learning more about yourself "(per Who What Wear).
The capsule wardrobe rulebook is not strict. There is no specific number of items or must-have articles of clothing required. You can also change out pieces and replace them with other essentials. Lee Vosburgh of Style Bee believes when creating your own capsule wardrobe, you should be focused on finding a "timeless style and curating a lean closet that's perfect for you without the pressure of having to keep up with fashion's constantly revolving door "(via The Good Trade). 
So whether you choose to build a capsule wardrobe of eight pieces or 80 pieces, we hope your new "lean closet" reflects your own style and has made finding what to wear an easier task.