Bachelor Nation's Marquel Martin Has Exciting Relationship News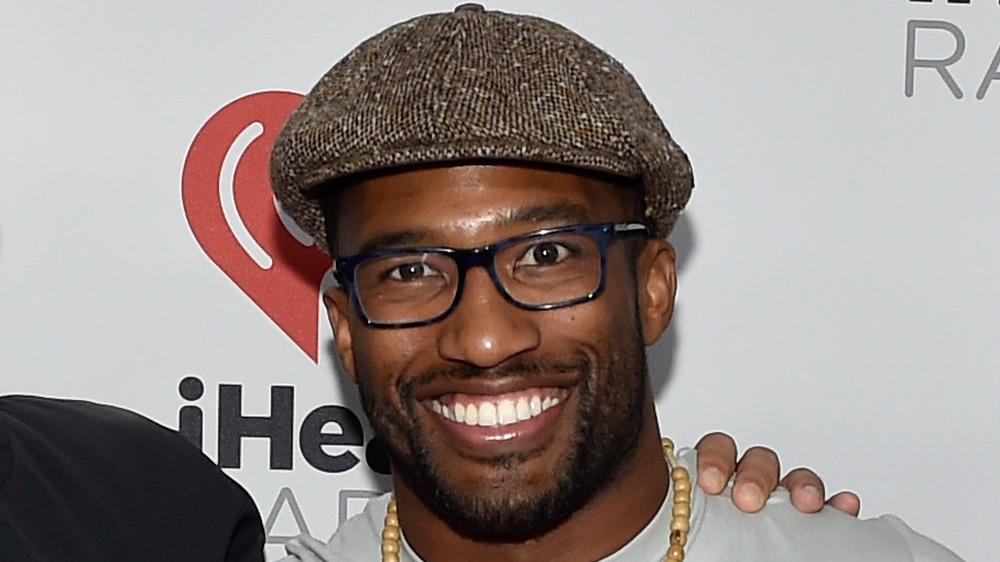 David Becker/Getty Images
Bachelor Nation's Marquel Martin is engaged! The reality star popped the question over the weekend at Red Rock Casino Resort and Spa in Las Vegas, the city where they first met. "I am overrun with emotions," Marquel told BachelorNation.com. "I've thought about this moment for a really long time now."
Marquel's bride-to-be, Kari Kaisner, was surprised by the proposal. She thought that she and Marquel were going on a holiday trip. Instead, Marquel surprised her with an engagement ring. Marquel also made sure Kari's family was there to share in the special moment, flying in her parents and sister from their home in Illinois. The couple's dog, Loki Loni, was also there, strapped to Marquel's back as he got down on one knee.
"I was so nervous going into this," said Marquel. "But now that it's over, I'm so relieved. I'm just so excited to spend the rest of my life with Kari."
Marquel Martin's engagement is a bright spot in a 'tough' year
Marquel and Kari have been together for six years, meeting when they both lived in Las Vegas. Marquel had just appeared on Andi Dorfman's season of The Bachelorette, followed by an appearance on Bachelor in Paradise, when he met his future wife. "She ran out of gas one day," he said. "And I gave her a ride to the gas station. And that's where it all started — at the gas station. After coming off of Paradise, love was the last thing I was looking for. But there was definitely something there."
The couple has been going strong ever since. "No matter who you are or where you're from, 2020 has been tough on everyone," said Marquel. "But it's also taught us the importance of health, family, and having love in your life. Kari embodies all those things for me, which is why I knew I needed to lock it down before the year ended."
After Kari accepted Marquel's proposal, they celebrated with a champagne toast, posting the happy moment on Instagram. "So tonight I did a thing...a blessed thing," wrote Marquel in the caption of the photo.