The Neon Eye Makeup Trend You'll Want To Master In 2021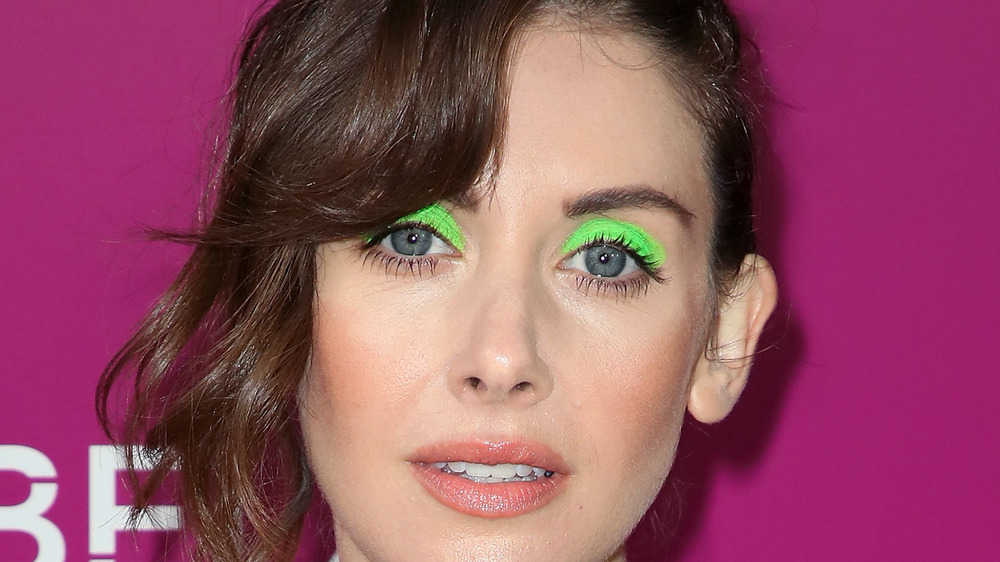 David Livingston/Getty Images
If you're like us, you've spent an inordinate amount of time watching online tutorials of how to achieve some seriously complex eye makeup looks. Smokey eyes, cat eyes, classic Hollywood glamour looks, even color schemes specific for eye color — we've tried it all. So perhaps what we love most about a current trend is that it doesn't take a ton of tools, a ton of time, or a ton of talent to pull it off. In fact, all you need is one eye shadow brush (or even just your finger), and one pot of neon eye shadow in the shade of your choice.
Neon? Did we say neon? Why yes, yes we did. No longer just a bad memory from the 80's, neon makeup is making a comeback in a big way. Makeup artist Bryan Cantor told Glam, "In the 80s, color was everywhere on the face and applied in a very heavy-handed way ... There were also less product options and a narrower range of colors." Today, on the other hand, he says, "Not only do we now have a plethora of options available when it comes to neon colors and finishes, we're also wearing it in a much more streamlined, clean way."
How to get the look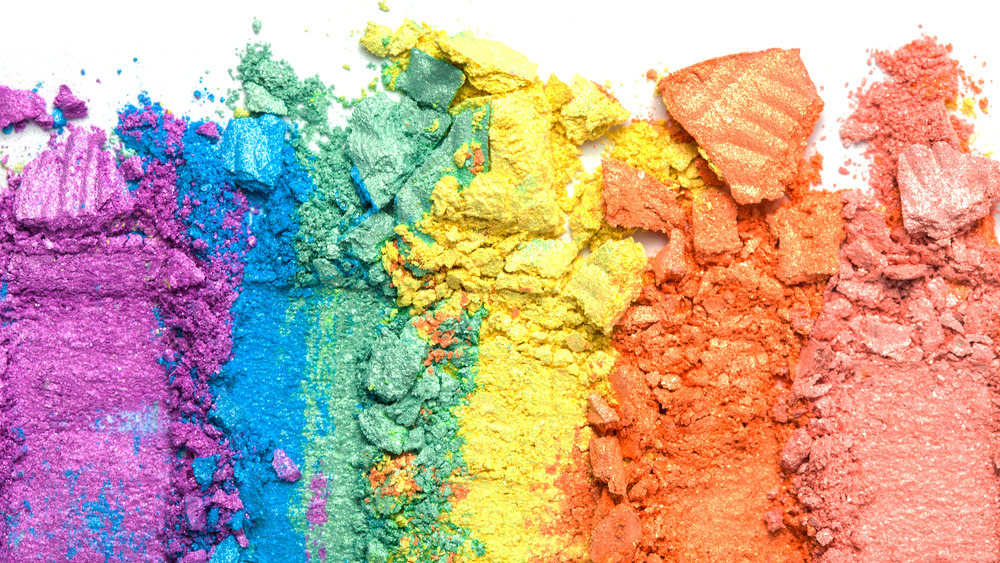 Shutterstock
While some folks are doing more complex things with neon eye shadow, the hot trend right now is simply a swath of one bright color on the lid, with maybe a bit of mascara and a minimal look on the rest of the face. Everyone from Kendall Jenner to Rihanna has been spotted wearing this trend, according to Byrdie, and it looks fabulous and striking on virtually all skin tones — something that can't be said for all colors or fads.
If you'd like to try the show-stopping look for yourself, Teen Vogue suggests using a small, fluffy eye shadow brush and, depending on the shape of your eye and the style of the look you're going for, apply either from the inner corner or the outer corner and work in the opposite direction. The pros at Teen Vogue then suggest finishing the look with a few swipes of classic black mascara. This will allow the neon hue to be the focal point with full lashes to frame it.