The Surprising Way Prince Louis' Childhood Has Been Different Than His Siblings'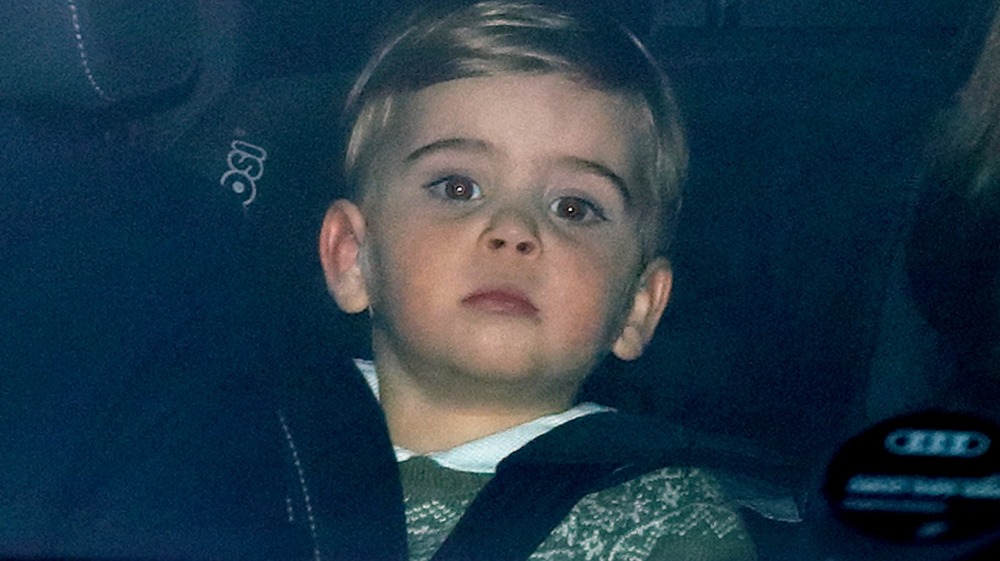 Max Mumby/indigo/Getty Images
The children of the royal family may live a lavish life, but not every royal childhood follows the same pattern. Take, for example, Prince Louis, whose childhood has been quite different than the childhoods of his siblings, Prince George and Prince Charlotte.
As the youngest of his siblings, Prince Louis is the baby of the family. While his older brother, Prince George, is being prepared to be the king one day, the odds of Prince Louis ever inheriting the throne are quite small, so there's a lot less pressure on him.
He's also very much a city boy, unlike Prince George and Prince Charlotte. Hello! noted that Prince Louis is the only one of Prince William and Kate Middleton's kids to have grown up primarily in London as he was born after the family made their apartment at Kensington Palace their primary residence. When Prince George and Princess Charlotte were born, the family lived at Anmer Hall, their country estate. 
Prince Louis has also been following different fashion rules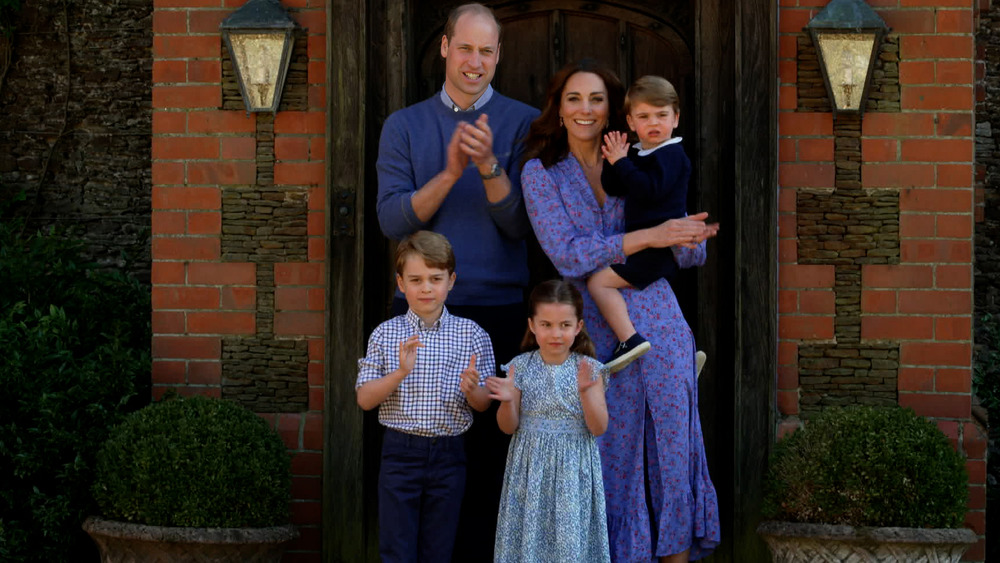 Comic Relief/Getty Images
That doesn't mean that Prince Louis hasn't been able to appreciate the country estate, which was a wedding gift from Queen Elizabeth to William and Kate. The family frequently spends weekends and holidays at the estate and is thought to be isolating there during the COVID-19 pandemic.
Prince Louis also seems to be disrupting the long-held rules of royal dress for the boys of the family. While they typically wear shorts rather than pants for the first few years of their lives, Prince Louis has been seen wearing pants at just 2 years old (per Yahoo! Style). This is quite the break from royal tradition, as Prince George was seen wearing shorts at that age, as were Prince Harry and Prince William.
"It's a very English thing to dress a young boy in shorts," etiquette expert William Hanson explained to Harper's Bazaar. "Trousers are for older boys and men, whereas shorts on young boys is one of those silent class markers that we have in England."