Here's How Princess Diana's Untraditional Wedding Vows Sparked A New Tradition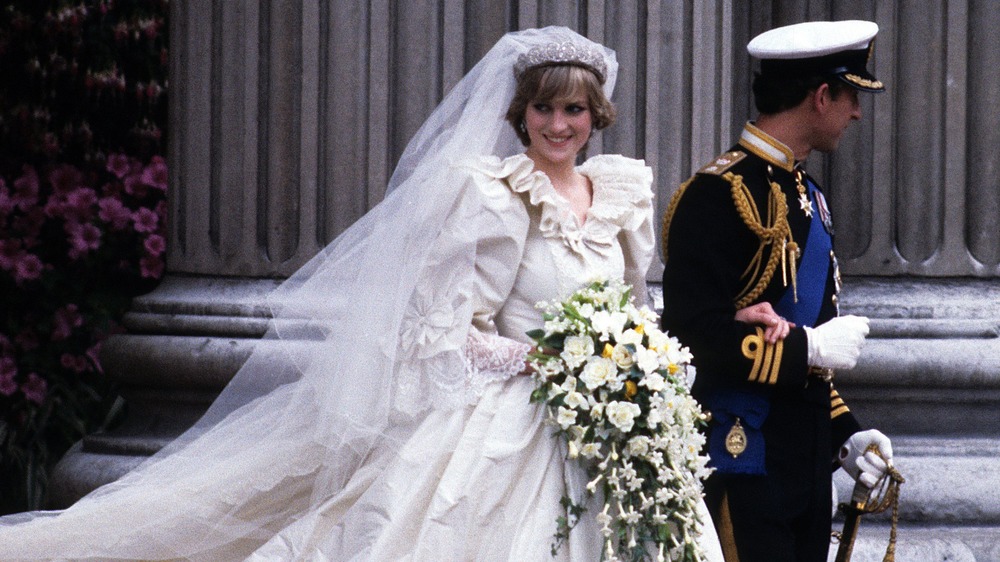 Anwar Hussein/Getty Images
If you follow the Netflix series The Crown, you'll remember the opening scene during then-Princess Elizabeth's wedding in which, during her vows, the future Queen insists on having "to obey" her husband. Apparently, at the time, her ability to put the words into practice had already started to go by the wayside, but she wanted to have the line in their nuptials anyway. Time explains that despite the public debate that had ensued over whether or not the future sovereign should agree to obey her husband, she nonetheless decided to keep her marriage "traditional." In 1981, her daughter-in-law would opt for a much different promise.
At the time, it appears that Princess Diana fought to have "to obey" removed from the phrasing of her vows, Southern Living notes. Traditionally, the line goes, "to love, cherish, and to obey, till death us do part," Reader's Digest explains, to which Princess Diana took issue. Southern Living attests that the royal couple discussed the old-fashioned phrasing and decided to leave it out for their big day. Hers was the first royal wedding that omitted the phrasing. Since then, many royal couples have followed suit.
Princess Diana's sons followed her lead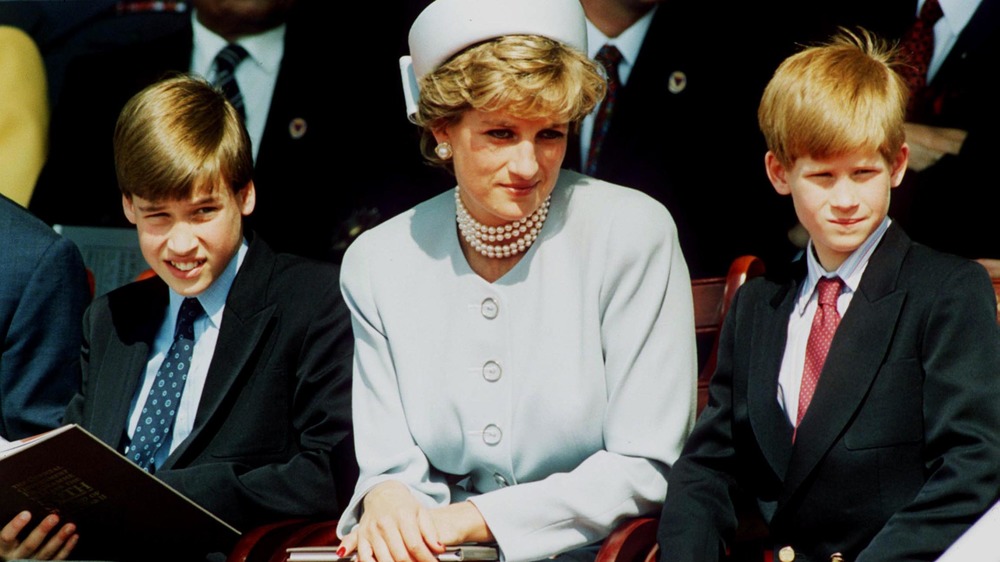 Anwar Hussein/Getty Images
Following their 1981 wedding, the Prince and Princess of Wales helped spur the monarchy into the new era. While Prince Andrew and Sarah Ferguson kept "to obey" in their vows, Prince William and Kate Middleton did away with the line, as did Prince Harry and Meghan Markle. Indeed, news outlets explained that at the time of Prince William's wedding, the vow of obedience was relatively rare.
But, in the 1980s, the future Princess of Wales' decision made waves. In response to the criticism, the Dean of Westminster Abbey defended the couples' choice, saying, "Marriage is the kind of relationship where there should be two equal partners, and if there is going to be a dominant partner, it won't be settled by this oath. I think this is much more Christian." (Via Southern Living.) On top of Diana's sons' weddings, Princess Eugenie's recent marriage to Jack Brooksbank left out the traditional terminology and replaced it with promises to "love, comfort, honor, protect, and be faithful to the other," with vows to "have, to hold, to love, and to cherish."
A trend setter in more ways than one, Princess Diana's influence on women's equality still reigns supreme.