The Love Is Blind Contestant Who Was Catfished Into Being On The Show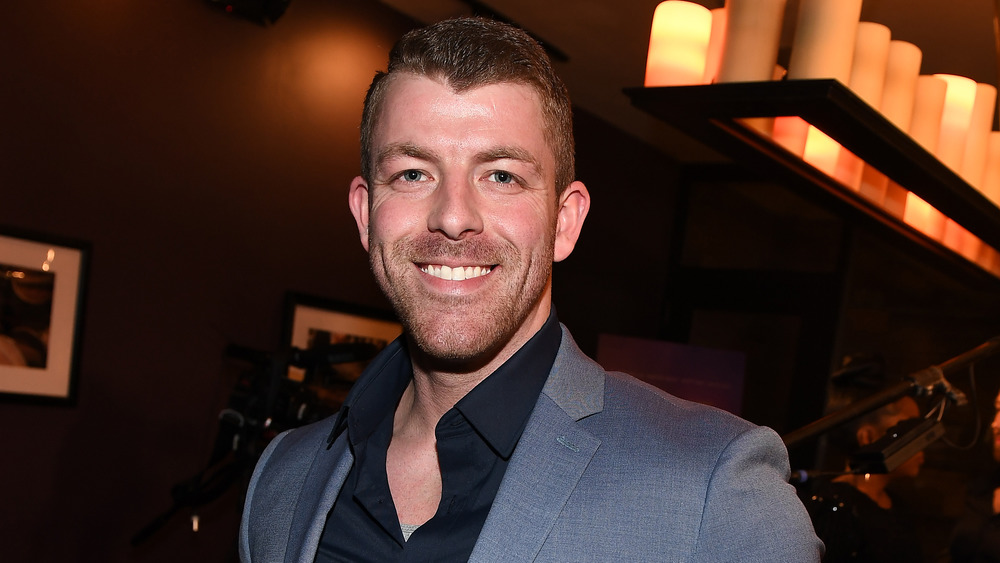 Paras Griffin/Getty Images
When it comes to reality TV, Love Is Blind was one of the biggest hits of 2020. What began as a reality dating show quickly became a cultural phenomenon — and Damian Powers and Giannina "Gigi" Gibelli were one of the show's most talked about couples. But as it turns out, Powers never even applied to be a contestant on the show.
Speaking to Ellen DeGeneres on The Ellen DeGeneres Show, Powers admitted that the only reason he was ever cast on the show was because he was catfished (via YouTube). "I'm probably one of the most interesting cases because they actually found me on Tinder," Powers admitted to DeGeneres. "I started chatting with this girl, hit it off. She was like, 'Add me on Instagram.' We had a pretty good connection. Then she's like, 'I'm a casting producer.' I'm like, 'Catfish ... ha.' Now I'm here."
Damian Powers and Giannina Gibelli are reportedly still in a relationship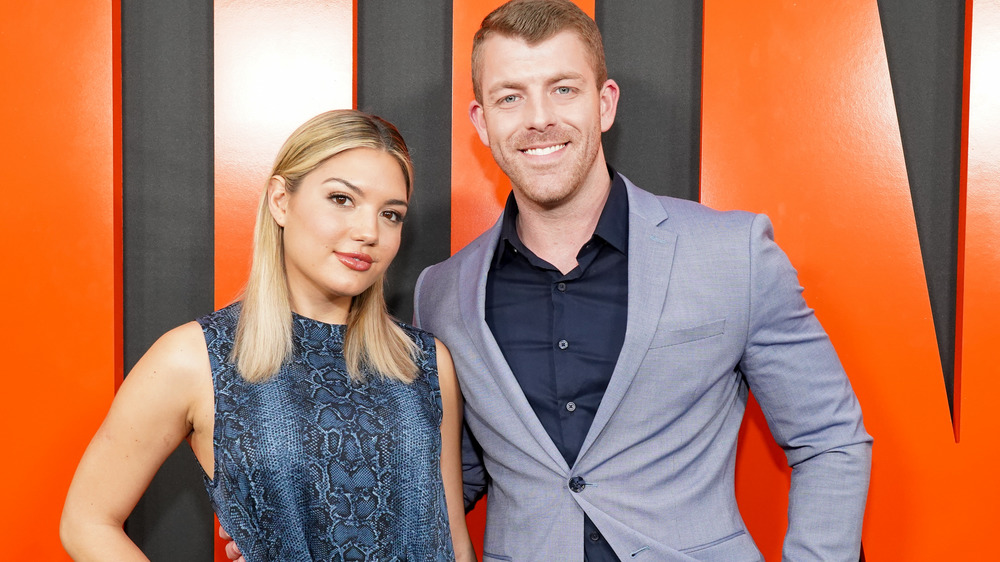 Rachel Luna/Getty Images
His Love Is Blind love interest Giannina Gibelli, on the other hand, was contacted via Instagram. "I was at a bar with a group of girlfriends and I was telling them how there are no men for me in the city, and at that moment I got a DM on Instagram and it was this person telling me, 'Hey, you can fall in love and potentially get married,'" Gibelli told DeGeneres. "I was like, 'This is the universe speaking to me.'" And the rest is history. 
Well, kind of. Though the couple didn't work out on the show, they did end up getting back together after filming stopped. Gibelli posted a photo of the two of them on her Instagram back in September, but given that neither of them have posted a couple shot since, we can't help but wonder if they've called it quits again.