The Heartbreaking Death Of Country Star K.T. Oslin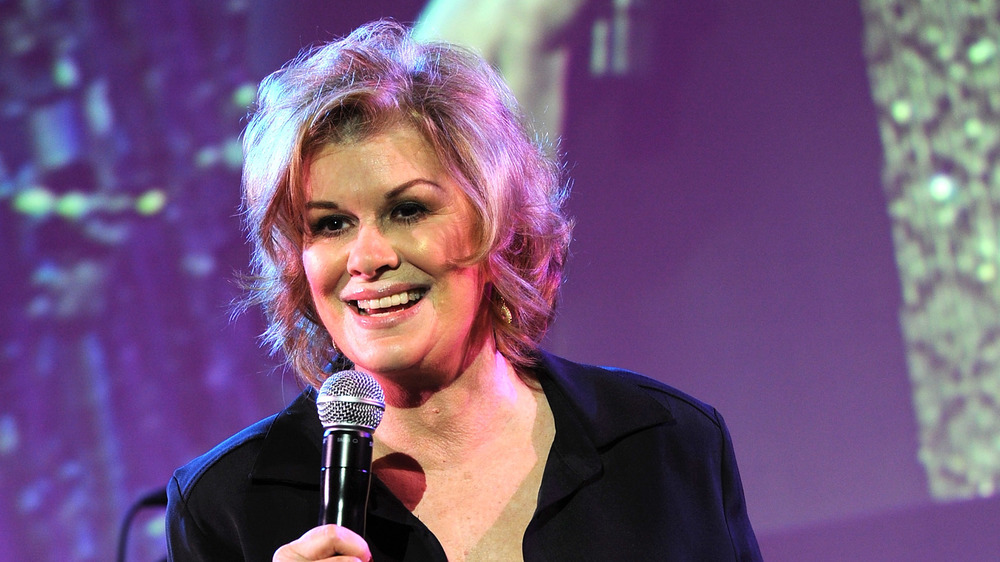 Rick Diamond/Getty Images
Country music legend K.T. Oslin has died at the age of 78, Music Row reports. The singer-songwriter, who was diagnosed with Parkinson's several years ago, had been living in an assisted-living home since 2016. Oslin was diagnosed with COVID-19 last week, but her official cause of death has not yet been released.
Oslin's friend, journalist Robert K. Oermann, confirmed that the country star had died on the morning of Monday, December 21 (via Rolling Stone).
The award-winning singer's rise to stardom was an unconventional one. Oslin was 45 by the time she released her debut album '80s Ladies in 1987. The album shot to the top of the charts, a feat that Rolling Stone described as "remarkable." Oslin said that when she wrote the single "'80s Ladies" she thought it would be a fun song to perform in concert — but she never imagined it would mark the beginning of a long and successful career.
K.T. Oslin went on to have many top 10 hits — and an acting career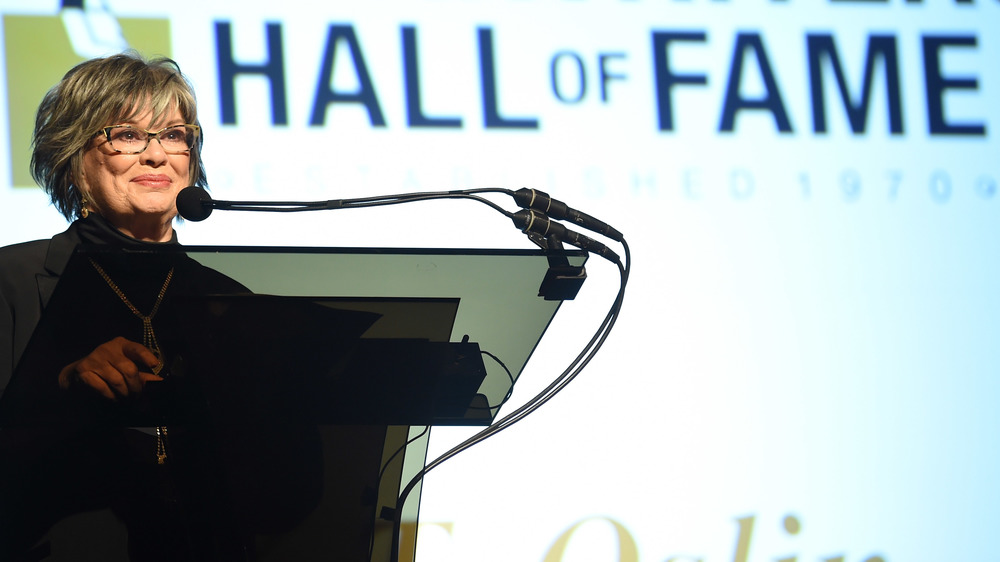 Jason Kempin/Getty Images
Proving that the success of "'80s Ladies" was no fluke, Oslin released a series of hit songs including "I'll Always Come Back," "Do Ya," "Money," "Hold Me," and "Hey Bobby" in 1988 and 1989 (via Taste of Country). In 1988, Oslin was named "Top Female Vocalist" at both the Academy of Country Music Awards and the Country Music Association Awards. She also won a Grammy Award that year for "'80s Ladies." In 1989 Oslin took home two Grammy Awards for "Hold Me," one of which was for Best Country Song of the Year.
Rolling Stone noted that in addition to performing her own work, a number of high-profile artists recorded their own versions of Oslin's songs. These performers included Sissy Spacek, Dottie West, Anne Murray, Dusty Springfield, and Dan Seals. Oslin also served as an inspiration for the next generation of country music artists such as Brandy Clark, who paid tribute to Oslin in a Twitter thread on Monday.
In the early '90s, Oslin shifted gears to an acting career with roles on TV shows including Paradise and Evening Shade (via Variety). Before her retirement, Oslin recorded two more albums in 2001 and 2015. She was inducted into the Texas Songwriters Hall of Fame in 2014 and the Nashville Songwriters Hall of Fame in 2018.