Inside John Mulaney's Struggle With Substance Abuse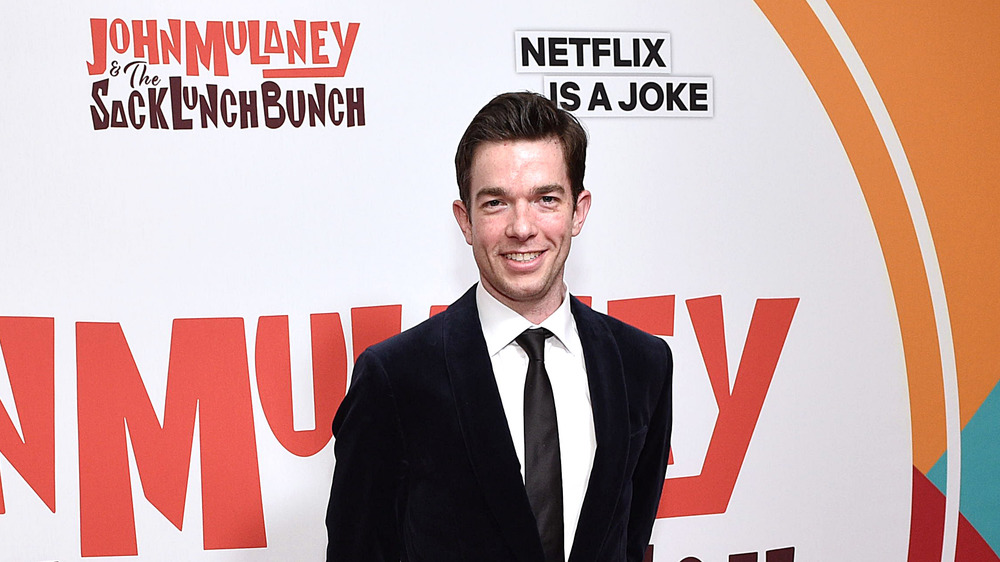 Bryan Bedder/Getty Images
Comedian John Mulaney is starting the road to recovery. Mulaney, who has been open and honest about his past struggles with drug and alcohol addiction, checked into a rehab center in Pennsylvania. He is rumored to spend 60 days in rehab to treat his alcohol and cocaine addiction, but no other information has been revealed (via Page Six). 
Mulaney's willingness to share his burdens and challenges with his audience, sometimes under the guise of a well-timed joke, goes a long way towards destigmatizing substance abuse. In a 2019 interview with Esquire, he was vulnerable about his struggle with substance abuse, one that he's faced since he was 13 years old. "I drank for attention. I was really outgoing, and then at twelve, I wasn't. I didn't know how to act. And then I was drinking, and I was hilarious again," he admitted. He quit drinking and using drugs when he was 23 years old, and points to a 2005 incident that made him work towards sobriety.
Support has been pouring in on social media, with many fans praising Mulaney for taking this brave and necessary step towards fighting substance abuse. Author Ashlee Latimer tweeted, "I hope John Mulaney makes it through this and that he and the people close to him are given the privacy they deserve in this season. And I really hope that we take the collective compassion and grace we feel towards him and learn to extend it to all who deal with addiction."
Having an open dialogue on substance abuse is now more important than ever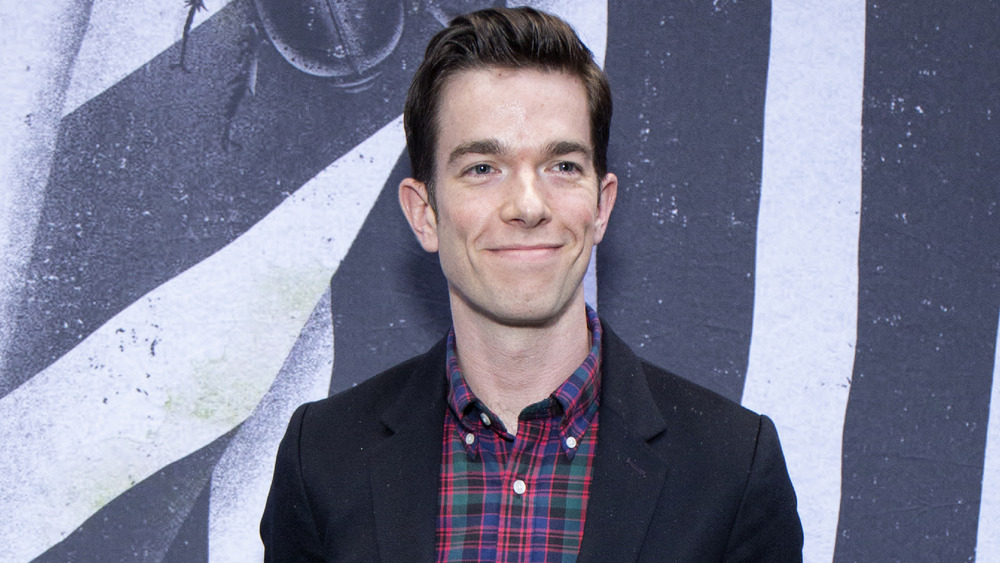 Santiago Felipe/Getty Images
There's no question that this period of uncertainty that has characterized the coronavirus pandemic for months on end has seriously impacted people in all walks of life. Celebrity or not, it's forced many institutional structures that we rely on like the typical school-work life to come to a complete halt. In a November 2020 interview with Jimmy Kimmel, John Mulaney shared that he took a staff writer position because the lack of structure was affecting his mental health.
Mulaney often uses comedy to share about his personal struggles or experiences. When the news broke in December 2020 that he decided to seek support, there were a few tweets that made light of the situation, only to be rightfully called out by fans. Society has a history of demonizing those who suffer from substance abuse, which is what makes this an important lesson in empathy and understanding. Like one fan shared in a powerful tweet, "The '[CELEB NAME] won't see this but everyday people will' is such a helpful and empathetic concept to to [sic] back to." This pandemic has left many feeling isolated while also cutting off regular access to resources, and highlights the work that needs to be done around treating substance abuse and talking about mental health in general (via EHS Today).