The Jaw-Dropping Number Of Tattoos Miley Cyrus Really Has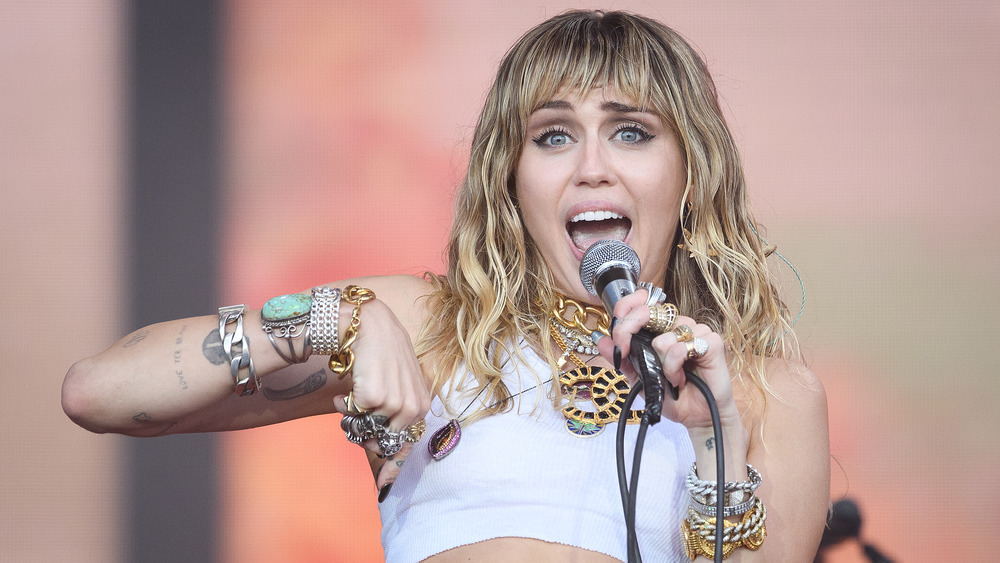 Leon Neal/Getty Images
Miley Cyrus is everybody's favorite little hell-raiser. Ever since she spectacularly threw off the shackles of her squeaky-clean Disney past by, among other things, chopping all of her hair off, straddling a gigantic wrecking ball half-naked, and grinding on Robin Thicke (remember him?), Cyrus has proven there's no limit to her unique creative expression. And if people are shocked by her attention-grabbing antics, all the better.
In a recent Rolling Stone profile, the singer-songwriter explained how tough it's been growing up and making mistakes — the same mistakes any other teenager and 20-something makes, no less — in the public eye. Thankfully, Cyrus is done trying to prove herself. She's focused on her health, her sobriety, and being the kind of artist she grew up idolizing. Likewise, her rock 'n' roll personality is more evident than ever, not least in her growing collection of body art.
Miley Cyrus was shocked to learn what her number is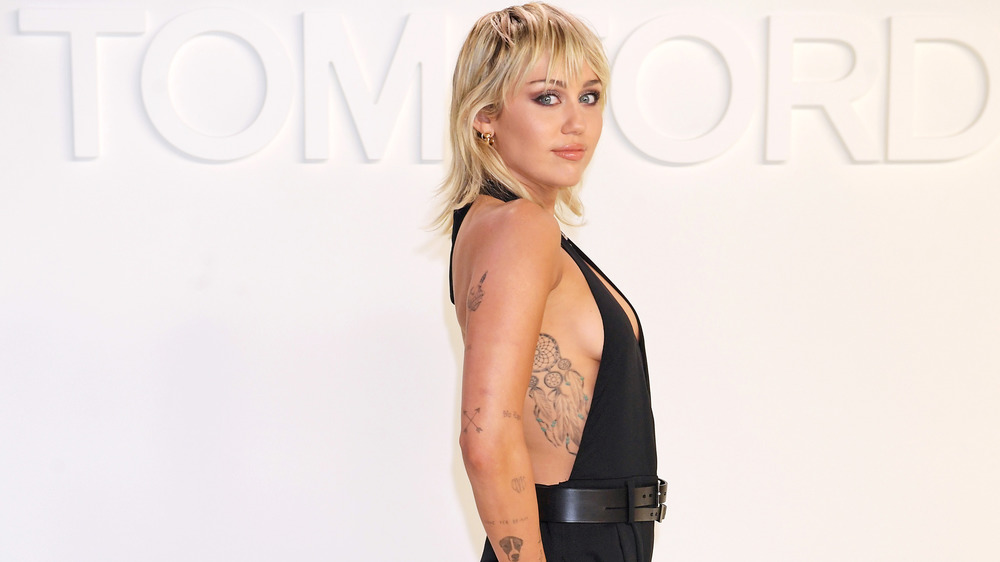 David M. Benett/Getty Images
While appearing on Jimmy Kimmel Live, Cyrus took part in a rousing game of "Who Knows Miley?" She competed opposite a superfan, admitting right off the bat that smoking a lot of weed has led to intense memory problems. First off, Kimmel asked what the singer-songwriter has inked on her rib cage, with Cyrus quickly answering that it's a dream catcher, after lifting up her sweater to double-check. However, when the question of how many tattoos she has came up, the hitmaker was stumped.
Cyrus admitted she had no idea, leading Kimmel to exclaim, "How do we know this and you don't?"
In response, Cyrus deadpanned, "Because you are probably much more coherent [than I am] when I am getting these tattoos." Kimmel then revealed that the former Hannah Montana star has 74 tattoos total. Cyrus was shocked when the number was announced.
In her defense, the more tattoos you get, the harder it is to keep track of them. Now that she knows her number, though, she can count up ... and up ... and up from here on out.