Are Press-Ons Safe For Your Natural Nails?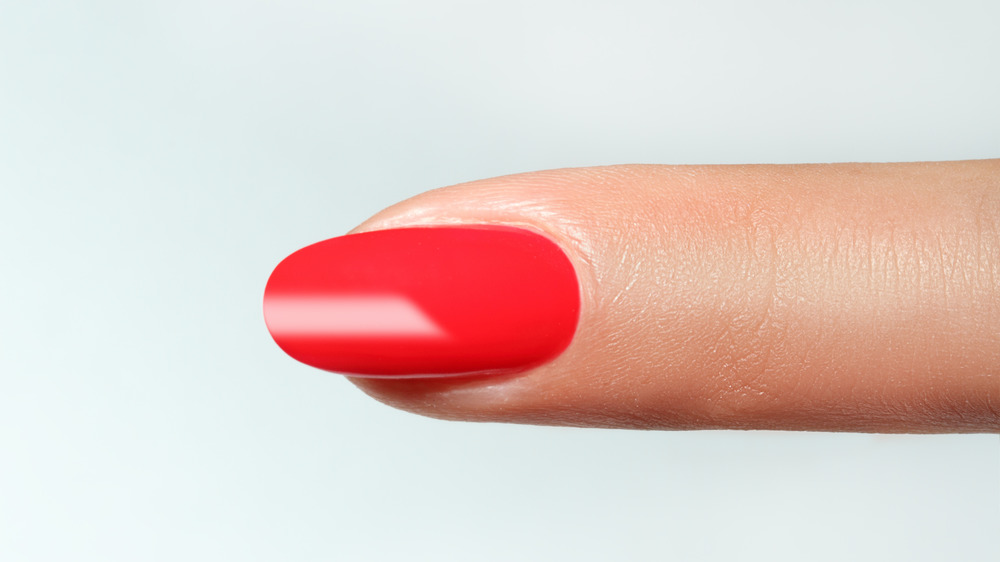 Shutterstock
If you're considering getting press-on nails, here's what you should know. First of all, they're kind of an insider secret. "Tips and press-ons have always been critical to editorial manicurists," celebrity nail artist Miss Pop told Allure. "They've given us the ability to do truly outrageous looks. You can paint them ahead of a red carpet, runway show, or shoot and apply them quickly." Secondly, press-ons are considered safer overall for natural nails than gels and acrylics, as they leave less damage, require no filing, and have no odor or dust during application (via The Oprah Magazine).
As Braelinn Frank, an Austin-based nail artist and founder of press-on nail brand Rave Nailz, explained to Byrdie, "Compared to the alternative, acrylic extensions, press-ons are a lot safer." She explained much of the nail damage comes from the removal of the nails: "Damage to your nails comes in the form of erosive substances like acetone and in order to remove acrylic extensions, you have to soak your nails for at least 15 minutes — your nail beds are crying!"
Press-ons cause minimal damage to natural nails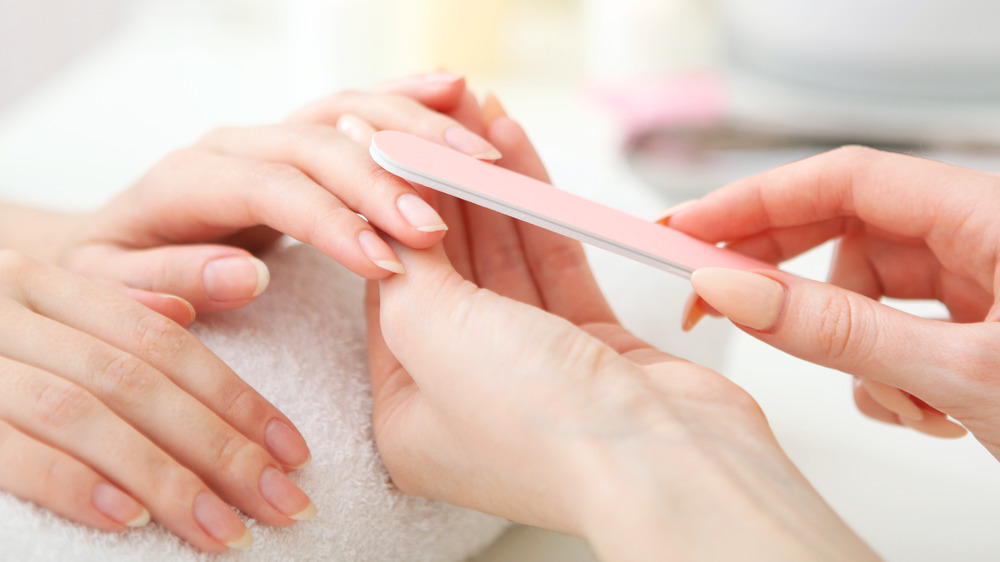 Shutterstock
New York-based dermatologist Dana Stern, who specializes in the treatment of nails and hands, is another proponent of press-ons, telling Women's Health, "If the [nail] product can be easily removed without acetone, that is a big advantage." With this said, press-on nails can negatively impact nail health.
According to Dr. Stern, press-ons can damage natural nails in the form of granulations. "These granulations appear as superficial white patches on the nail," she noted, pointing out that they can be "gently buffed and moisturized to treat." Such nail damage is also easy to avoid by carefully following the instructions on the back of press-on nail packs.
Dr. Stern's main piece of advice for anyone worried over the nail damage that artificial, instant nails can cause is to consider not only the nail application, but also the removal. "In general, if it is difficult to remove, then you will likely have more nail damage from the product," she told Women's Health.