Rachel Zoe Says She's 'Scarred For Life' After Son's Accident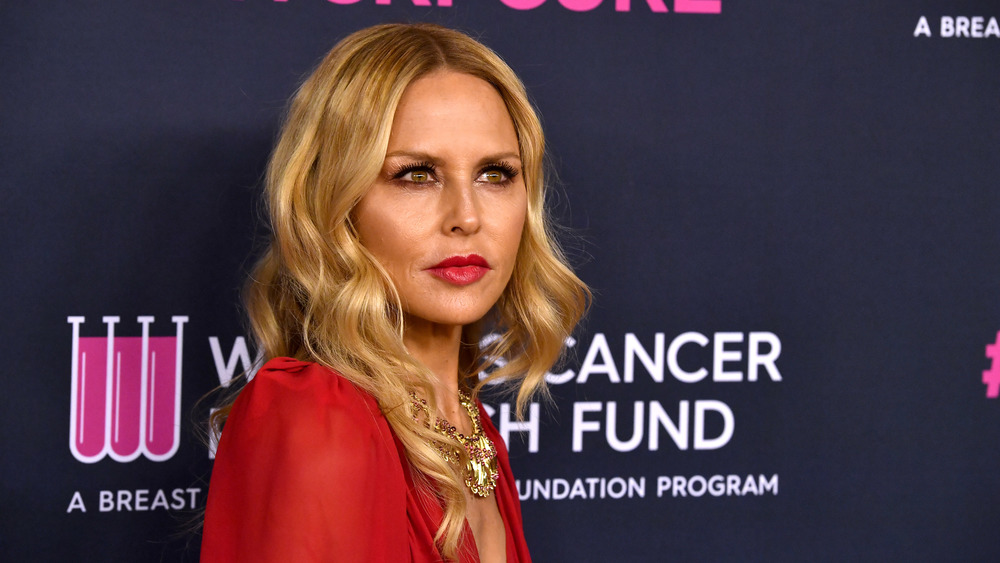 Frazer Harrison/Getty Images
Every parent will hug their child a little bit tighter after hearing about stylist-to-the-stars Rachel Zoe's terrifying incident with her 9-year-old son, Skyler. As the fashionista recounted via her Instagram Story over the weekend, the youngster was taken to the emergency room after falling a harrowing 40 feet from a ski lift (via People). While it's not known exactly where the mom, her husband Rodger Berman, and their younger son, 7-year-old Kaius were vacationing, according to Fox News the incident appears to have happened in Aspen, Colorado.
Zoe shared details about the scary accident, writing, "Sky fell 40 feet from a ski lift yesterday which could have been easily prevented if the operator had stopped the lift when he saw sky wasn't on from the start and @rbermanus screaming to stop the lift." Thankfully, and amazingly, the boy was not seriously hurt, with Zoe also sharing, "Needless to say by a miracle and the Ski patrol heroes who quickly put a mat under where they thought he would fall ultimately saved his life or from what could have happened."
Rachel Zoe shares what she learned from her son's frightening fall
Ultimately, Skyler was "doing great" after his fall, according to his designer mom. She noted to her 3.4 million Instagram followers that her post was meant to "remind everyone how fragile life is and how it can turn in a minute."
About the "bravest boy" she has ever known, Zoe updated fans he is "safe and OK" but also "sore and banged up a bit." After witnessing her darling son fall from the lift, the 49-year-old admitted she and Berman "are shattered and numb." Still, the couple "woke up today with gratitude for a miracle," Zoe wrote in her lengthy post, adding, "Mom and Dad scarred for life."
In the end, Zoe shared she and Berman had "never been more grateful for seeing your child [do] the most simple tasks of walking talking and laughing." She encouraged any parent reading about their scary saga: "Hug your babies extra from us today."