Manny MUA's Trick Gives You Perfect Cut Creases Every Time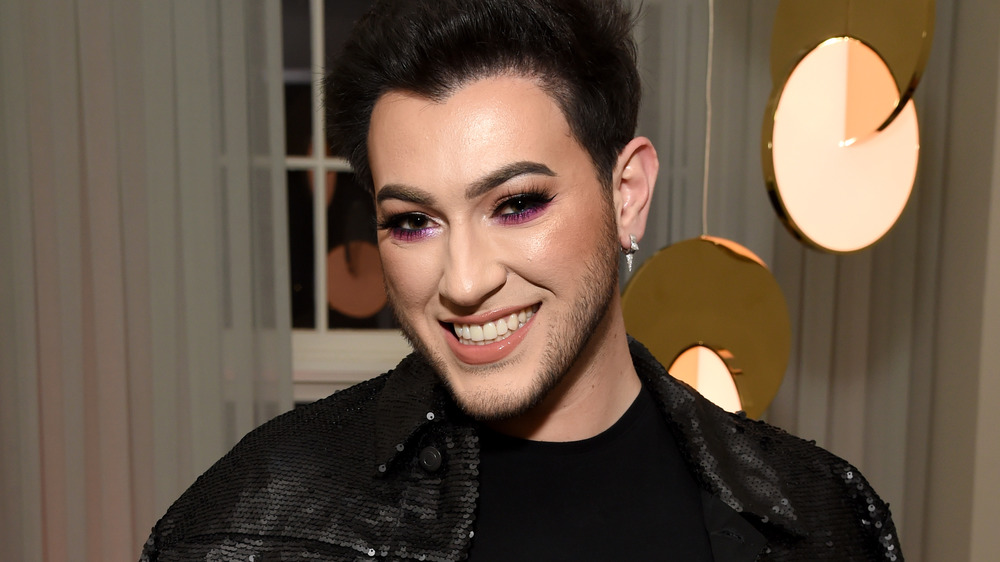 Michael Kovac/Getty Images
For the last five years, the cut crease has reigned supreme as the holy grail of makeup artistry. At least according to YouTube. The technique involves creating a sharp line where the eyelid naturally creases before continuing up to the brow bone, making eyes seem wider and brighter. It also functions as a canvas for dramatic eye looks, and often features high contrast color combos or differing shadow textures like matte, shimmer, or glitter.
To get the perfect cut crease, PopSugar says to first prime the entire lid from lashes to eyebrows. Primer helps smooth the surface of the skin and gives something for shadow to stick to so that it shows up brighter and lasts longer. Per Cosmo, the next step is to apply shadow to the top portion of the eyes, starting at the brow bone (just above the natural crease of the eyelid) and going up to the brows.
Next comes the trickiest part: defining the crease. Use a concealer applied to a brush or wand to define the shape of the eyelid, and then apply shadow in a contrasting color to your pick for the brow bone. The result? A cut crease. To maintain more control over the crease, celebrity makeup artist Carissa Ferreri recommends using a synthetic flat brush, which she says allows her to "create more of an eyelid shape" (via Byrdie).
Manny's secret weapon for perfectly sharp creases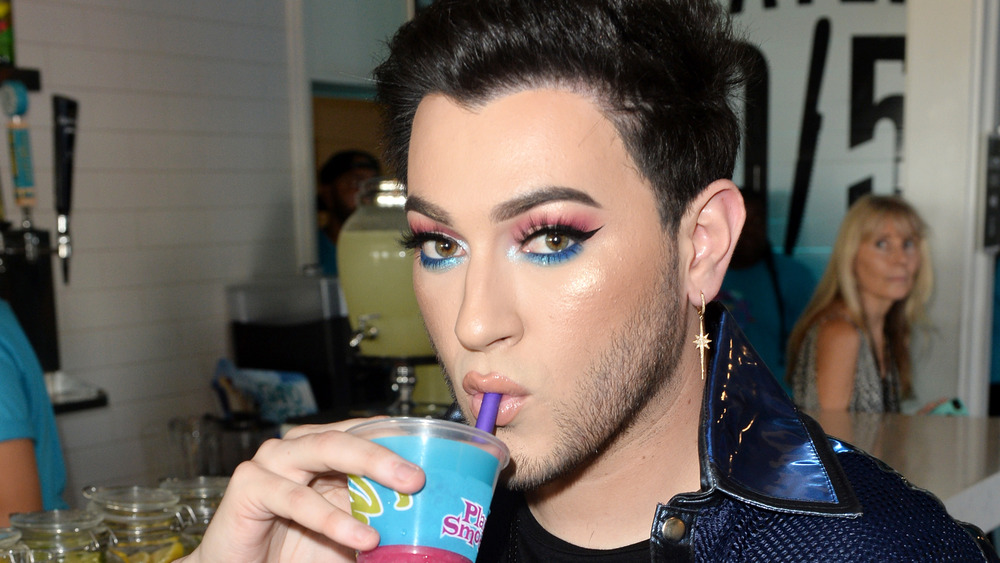 Jerod Harris/Getty Images
If following the above guides didn't go quite as planned, there's no need to resort to blending it all together and calling it smoky. (We've certainly never done that.) YouTuber Manny MUA has your back with this genius trick on TikTok. "If you feel like your cut crease just isn't even, isn't crisp, or sharp," says Manny, "Grab any glitter liner, and place the glitter between your crease." As shown, Manny uses Urban Decay's Heavy Metal liner to define the cut lid shape and create a sharp line. Finishing the video while admiring the shine, Manny says, "It cleans your crease and adds a sparkle."
Though it may seem like there's hardly an excuse for makeup these days, this year's can't-get-caught-without-it accessory —  the face mask —  does give us the opportunity to work on our eye looks. As noted by Allure, pairing a bold or inventive eye look with your mask is a great way to stay safe and make a statement at the same time. And honestly, there's no better time to work on mastering those pro-level looks like the cut crease than now. At the very least, we could break out this beauty trick for those Zoom holiday parties.