The Inspiring Reason Margot Robbie Refused Lose Weight For A Movie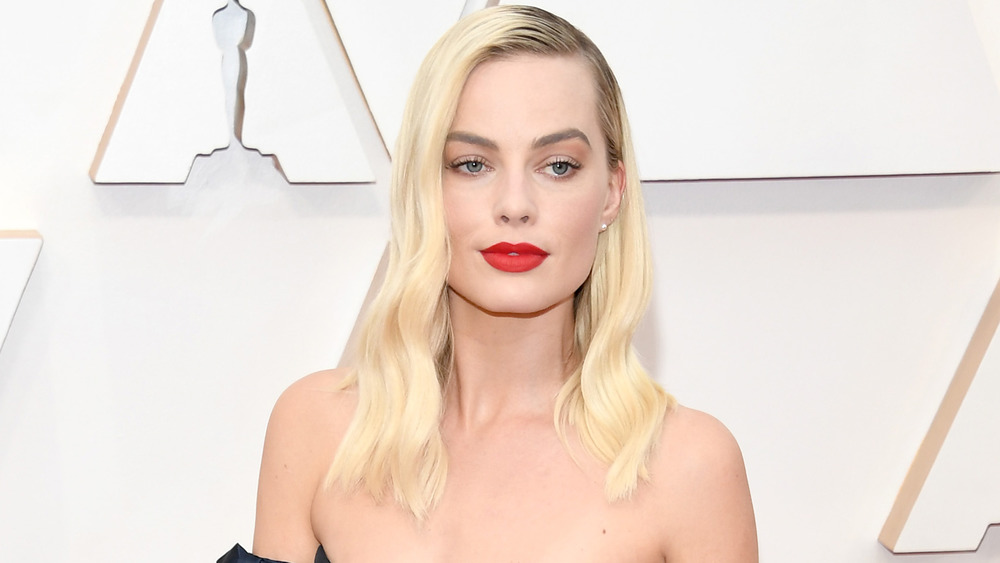 Kevin Mazur/Getty Images
Hollywood has long been known as a body-shaming hub, with actors and actresses being asked to look thinner for various roles. But, apparently, Margot Robbie had a few things to say about a request she received when she was filming the movie, The Legend of Tarzan, IMDb reveals. Born in Queensland, Australia, Robbie has long been an advocate for doing things differently in the entertainment industry.
In an interview with Entertainment Weekly, the starlet revealed that while she was prepping for the role opposite Alexander Skarsgard, her co-star had to undergo a rigorous training schedule to look the part of the classic hero. The actor reportedly had to follow a strict diet to slim down for the role, with Robbie remembering a certain instance with an apple. "I remember the day that he was allowed an apple, and he kissed the apple," the actress said. "It hit me how deprived you are if you're that excited to see a piece of fruit."
But, Robbie had another idea for Tarzan's love interest, Jane Porter. "It's the 19th century [in the film] — if she's got a bit of weight on her, it's probably a good thing," she told Australia's TV Week at the time. "I'm not going to look thin just for the sake of it" (via Toronto Sun).
Margot Robbie also wanted to make the most of her time in London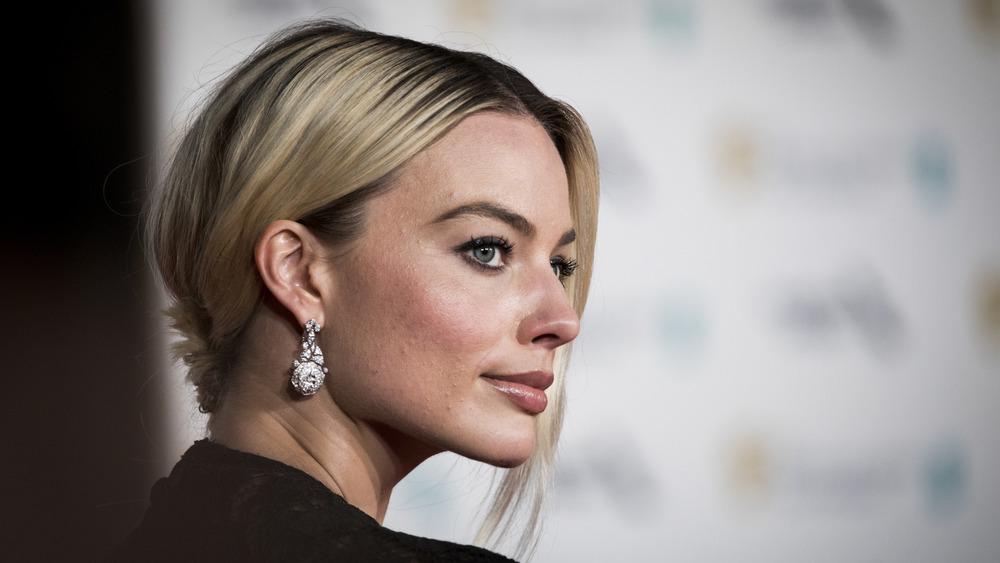 Tristan Fewings/Getty Images
While her objections to slimming down were partly due to practical reasons, Margot Robbie also wanted to make the most of the location she found herself in. On top of a thinner stature not making sense for the time period or the role, she also admitted that, while the team was filming, she wanted to explore the London bar scene. "It was my first time living in London properly and I wanted to try every pub," she told the outlet.
In an interview with Vogue, the starlet shared her thoughts on the first offer for her to take the coveted role. When production first reached out to her, she initially wanted no part in the project. "There's no way I was going to play the damsel in distress," she said — but then she read the script. "It just felt very epic and big and magical in some way. I haven't done a movie like that. The Harry Potter films could have been really cheesy, but David Yates made them into something dark and cool and real — plus it was shooting in London, and I, on a whim, had just signed a lease on a house there."
Apparently, the script and opportunity to work with Skarsgard proved too good of an opportunity to pass up — and she could do it without a diet.