What You Didn't Know About Queen Elizabeth's Impressive Fine Art Collection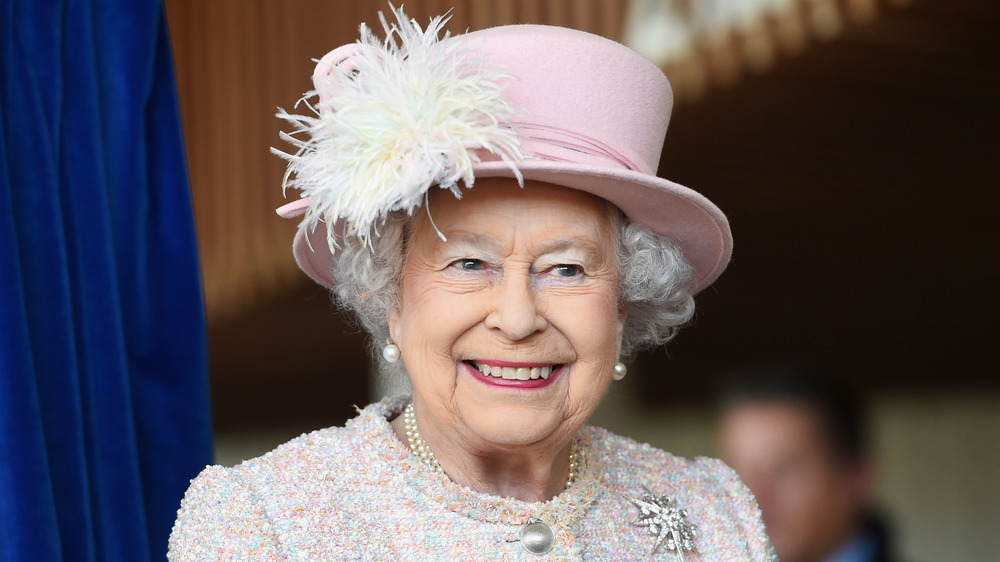 Stuart C. Wilson/Getty Images
Beyond the horses, tiaras, gowns, and diamonds, the royals have plenty of other enviable possessions as well — namely, the Queen's art collection. Indeed, since the British monarchy was first established, the royal family has collected the most coveted pieces of fine art the world has seen. From Rembrandt to Rubens, Buckingham Palace has some impressive masterpieces in its halls.
For instance, the royal gallery contains an original sketch of the human heart done by Leonardo da Vinci himself, according to Town and Country. The collection includes a number of Da Vinci's sketches as well as the artist's ink drawings. Peter Paul Rubens' self portrait and original Rembrandt, Canaletto, and Van Dyck paintings grace the walls of the Queen's royal collection as well, the outlet notes. 
But the monarch shares her famous pieces with the public as well. Town and Country notes that works like "Cartoon of the Miraculous Draft of Fishes" by Raphael and "Bacchus and Ariadne" by Titian hang in the National Gallery in London for all to see. But some, like "The Calling of Saints Peter and Andrew" by Caravaggio, were only recently made available for public viewing.
The collection contains original portraits of Britain's most famous monarchs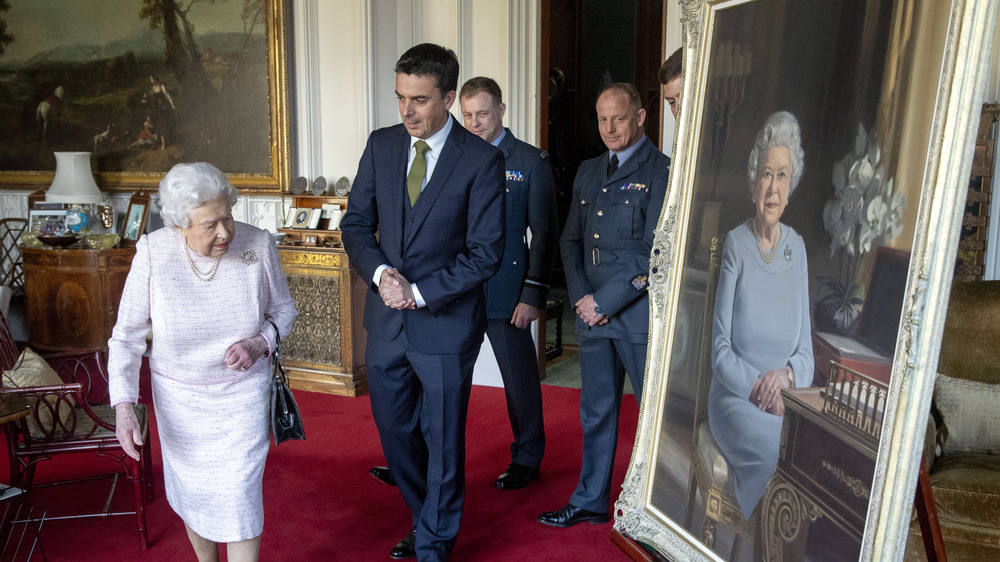 Wpa Pool/Getty Images
The Queen's pieces also include portraits of famous monarchs like Queen Elizabeth I from 1546 and Queen Mary I in 1554, Town and Country notes. These paintings are often shown in textbooks and nonfiction narratives all over the world.
With so many masterpieces, many may wonder where the sovereign finds space to put them. The Smithsonian explains that King George IV had an architect create a gallery inside Buckingham Palace so he could enjoy his collection. Recently, the family announced that this gallery would open to the public in 2021, according to the magazine. Apparently, George IV accumulated nearly half of the pieces that will be on display, and the exhibit will be the first time that the art on display will be considered a true "gallery" rather than royal decor.
In total, the collection boasts 7,000 paintings, 500,000 prints, 30,000 watercolor pieces, along with photos, sculptures, and other priceless works of art. Smithsonian reports that the collection is worth a cool $13 billion. Now, visitors can see the classic works for themselves — for slightly less than $13 billion.