Mistakes Everyone Makes When Wearing A Chignon Bun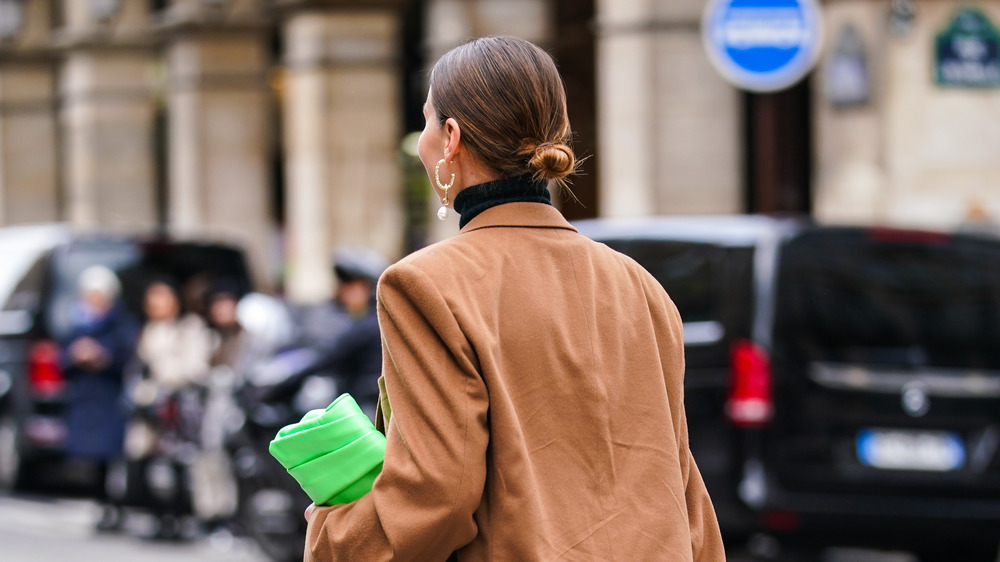 Edward Berthelot/Getty Images
Chignon buns are all the rage these days — and it's a hair trend that isn't going anywhere. Whether you're working from home or heading out for a night on the town, they're easy to do and always look chic. But for some reason, there are a few mistakes everyone seems to make when wearing a chignon bun — and we're here to help you avoid them.
The very first mistake actually starts with placement. In case you missed it, "chignon" actually comes from the French phrase "chignon du cou," meaning "bun at the nape of the neck" (via Allure). And that's exactly where your bun should sit. Any higher, and technically, it's not a chignon bun at all.
The second mistake is forgetting to add volume to your roots before tying your hair up. While some may want that more sleek look, according to David Mallett, an Australian-French celebrity hairstylist, those who after a more tousled look should always start with a hair flip. "Tip your head upside down and use a warm blow-dryer to lift the roots off your scalp," he advised Byrdie. "As you do so, gently massage the roots with your fingers," he continued.
For a sleek bun, wait until the day after you wash it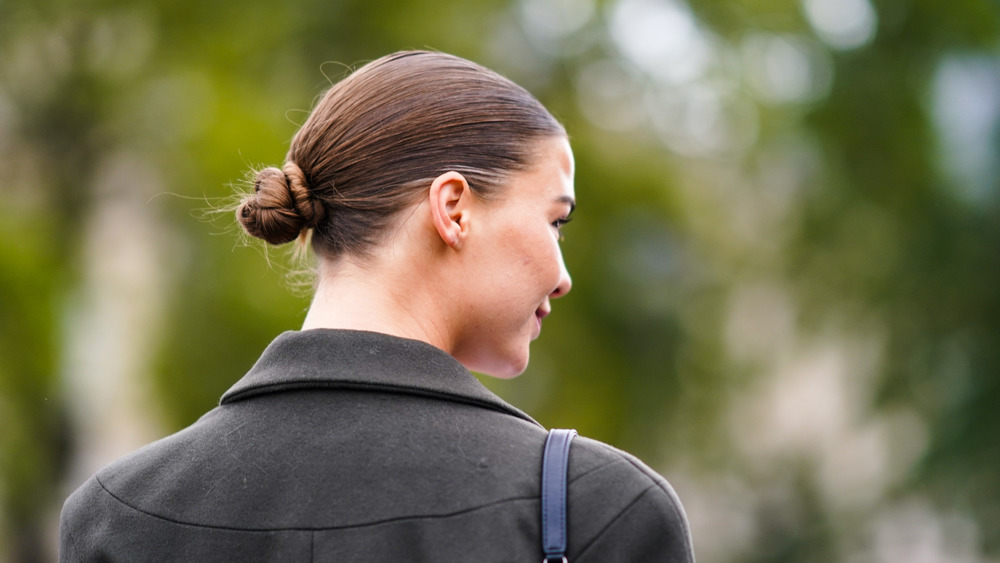 Edward Berthelot/Getty Images
Speaking of the oh-so-coveted tousled look, if you really want to achieve an authentic look, try securing your bun with a hairpin. As Mallett says, "to get the most natural and undone French look, the trick here is not to use an elastic" (via Byrdie).
On the other hand, those who want the sleek look (à la Hailey Baldwin) make the common mistake of trying to achieve it on the same day they wash their hair. "Day-old hair can sometimes give a better bun finish," celebrity hairdresser George Northwood (who's responsible for Meghan Markle's iconic bun) told British Vogue. "Hair is easier to handle and with a good texturizing spray added you can achieve a really fabulous finish." Who knew!?
Avoid these mistakes, and your chignon bun will have never looked chicer. You can thank us later.