Why This Move By Twitter Has Biden's Team Seeing Red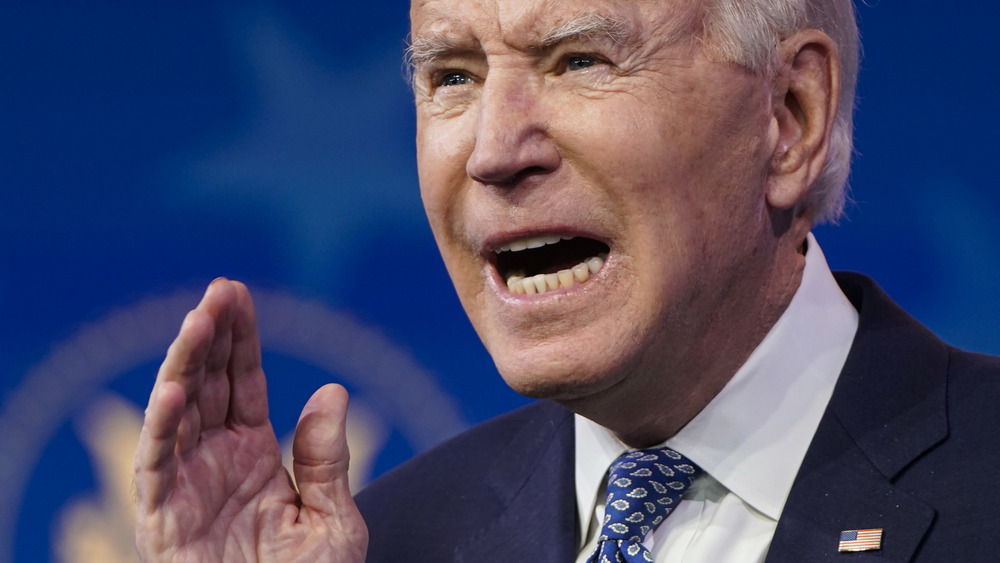 Joshua Roberts/Getty Images
We know that when President-elect Joe Biden loses the "elect" from his title in January, he gains control of the POTUS Twitter account, but it turns out that it won't be in the same condition it was in back when Donald Trump got it from Barack Obama.
Joe Biden's Digital Director Rob Flaherty explained in a recent tweet, "In 2016, the Trump administration absorbed all of President Obama's Twitter followers on @POTUS and @WhiteHouse — at Team 44's urging. In 2020, Twitter has informed us that as of right now the Biden administration will have to start from zero."
And people aren't having it, letting loose in the comments. One wrote, "The appeal of starting fresh sounds great, but this is ridiculous. It's like an exiting president keeping all the White House stationary, Marine One, and part of the White House. Digital assets are still assets. The Twitter following of POTUS and White House go with the position."
Another called out the company directly on the double standard, tweeting, "@Twitter you have told us that this is the POTUS account and not personal to Trump. The account goes with the position. If you take this action, presumably Trump goes to zero as well?"
Some people see a silver lining in the decision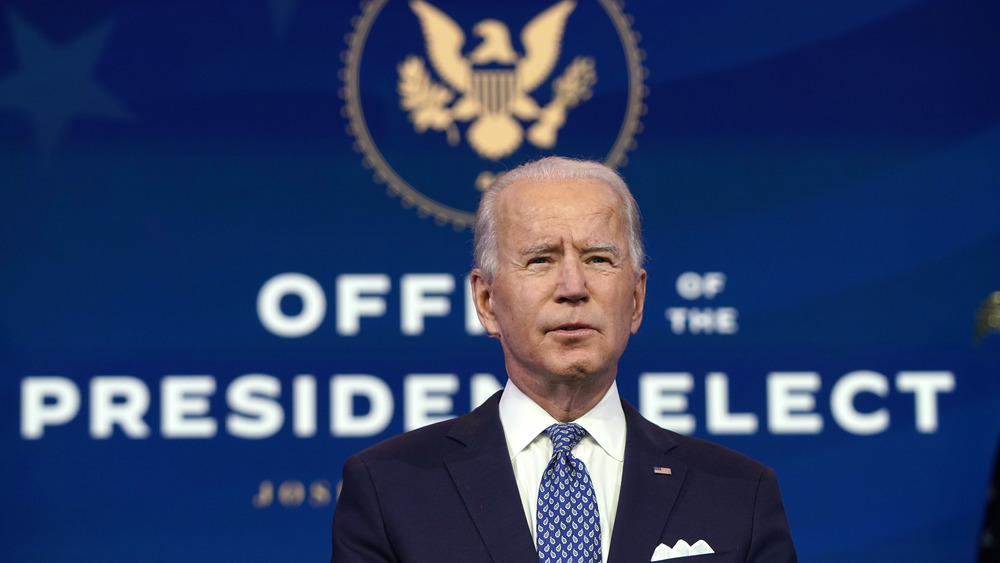 Joshua Roberts/Getty Images
Another user brought up the point that following the previous handover of followers perhaps wouldn't work for this President, tweeting, "That makes sense for a normal president, but the vast, vast majority of those followers now are following because it's Trump, and they're useless (or worse) to Biden. It seems like a justifiable decision."
Other users saw it as a relief. One Twitter user commented, I was initially upset, but after consideration, we don't need those followers. We'll #BuildBackBetter."
It's not just the public that's irritated by the decision, though. Jason Goldman, who was Obama's, and the world's first, White House Chief Digital Officer, told The Wall Street Journal that the account was made to be used by future presidents. "Obviously the followers who are part of that account are part of the value of building up that institutional asset," he said. "Just like whitehouse.gov — the website — is another asset that remains from administration to administration."
Obama was the first President with the @POTUS account, and his first tweet was May 18, 2015, where he wrote, "Hello, Twitter! It's Barack. Really! Six years in, they're finally giving me my own account."