The Truth About Rooney Mara's Legendary Grandfather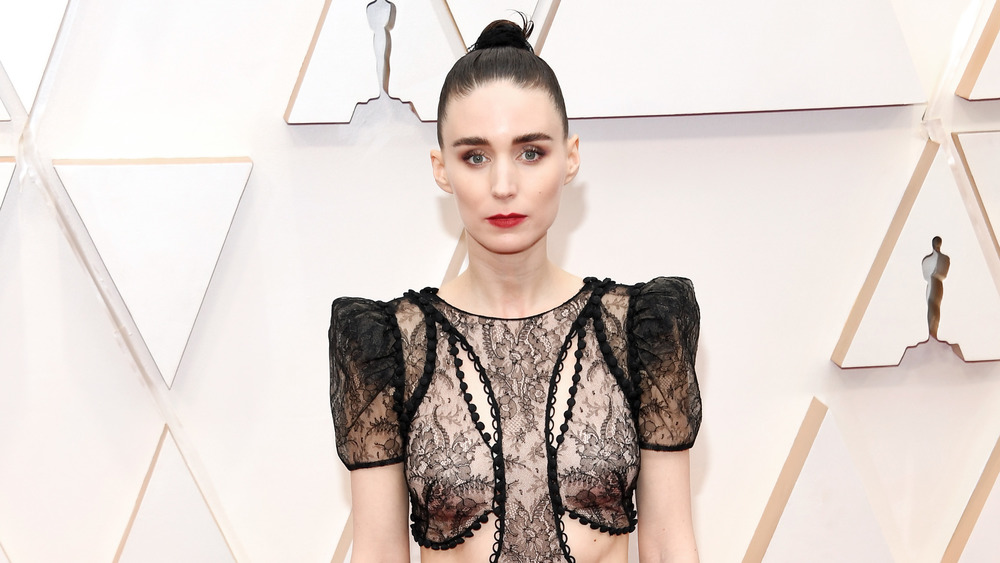 Kevin Mazur/Getty Images
Actor Rooney Mara has built an award-winning reputation in Tinsel Town. She has had leading roles in hit films like The Girl With the Dragon Tattoo and Her. She has also chosen to settle down with another Hollywood household name, Joaquin Phoenix (via People). Her sister, Kate, is also a successful actor. That is why we were surprised to learn their grandfather, Wellington Mara, was best known not for his work on the stage, but for his connection to the field. More specifically, the field of the New York Giants. Here is the truth about Wellington Mara.
At one point, Wellington Mara was the youngest owner of a professional sports team. He started out as just a ball boy for the New York Giants, but at 14 years old, he took control of the team when his father, Timothy J. Mara, owner and founder of the organization, listed him and his brother as co-owners (via Fordham University).
Details of Wellington Mara's time at war recently discovered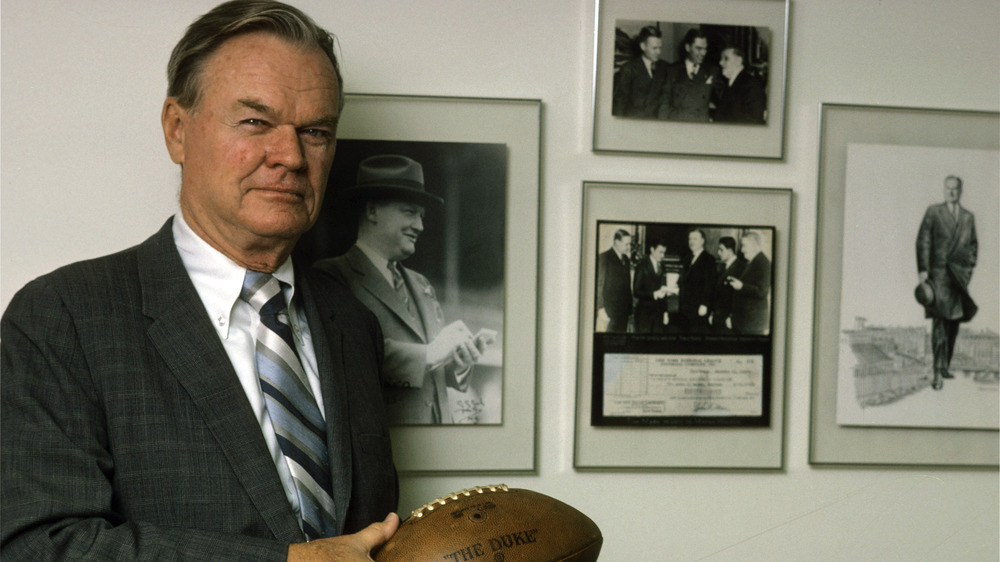 Ross Lewis/Getty Images
Along with owning an NFL team, Wellington Mara can also include "war veteran" on his list of life accomplishments. He enlisted in the Navy in November of 1941, just weeks before the attack on Pearl Harbor. Recently, details of Mara's time spent serving in World War II on aircraft carrier USS Randolph in the South Pacific was made public when a box of letters he sent to his brother, Jack, and to his parents was discovered in an attic. The letters contained accounts of rescues at sea, kamikaze attacks, and debilitating homesickness (via NFL.com). He also wrote about his worries over the Giants and the whole NFL league.
In one of his letters to his brother, Mara lets him know how tense the situation was becoming on the ship. "Yesterday, the captain told the crew we were in enemy waters ... It's pretty near kickoff now and my nerves are getting a little tense. It seems as though we can surely expect something ... It all comes down to that old question, did they spot us? Tomorrow morning we will know the answer, and if they didn't, it will be tough on them. If they did, it will be tough on us, but I hope it will be tough on them, too," he writes (via NFL.com).
Wellington Mara and his lifelong partnership with the New York Giants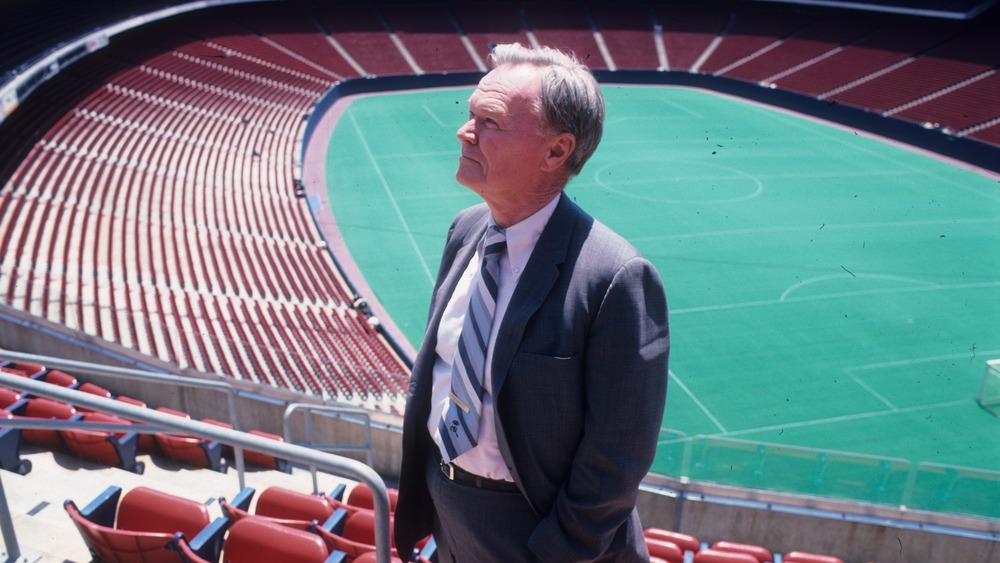 Ross Lewis/Getty Images
After returning home from the war, Wellington Mara married Ann Maria Teresa Mumm, one year after they had met during a church service and had rushed over to help someone who had fainted at the same time. The well-timed incident led to a pretty sizable brood. The couple had 11 children, 43 grandchildren, and 16 great-grandchildren.
Mara's marriage to Ann wasn't the only successful partnership in his life. His 68-season tenure with the New York Giants proved to be a winning match as well. During his time with the Giants, the team won 16 NFC divisional titles and four NFL Championships. The late- owner had extensive experience in many parts of the organization, including player personnel, trading and drafting, club secretary, vice-president and finally, as president (via Pro Football Hall of Fame).
Wellington Mara passed away in 2005, but the Mara family is still involved in the Giant's ownership to date, although it appears the love-for-football gene may not have been passed down to Mara's granddaughter, Rooney. "I didn't love football growing up, and I'm not obsessed with it. My whole family is really into it," she admits (via Digital Spy). But, that's okay, Rooney. We know you're a good enough actor to at least fake interest when you're around your family.