The Heartwarming Reason Tayshia Believes Zac Is Her 'Person'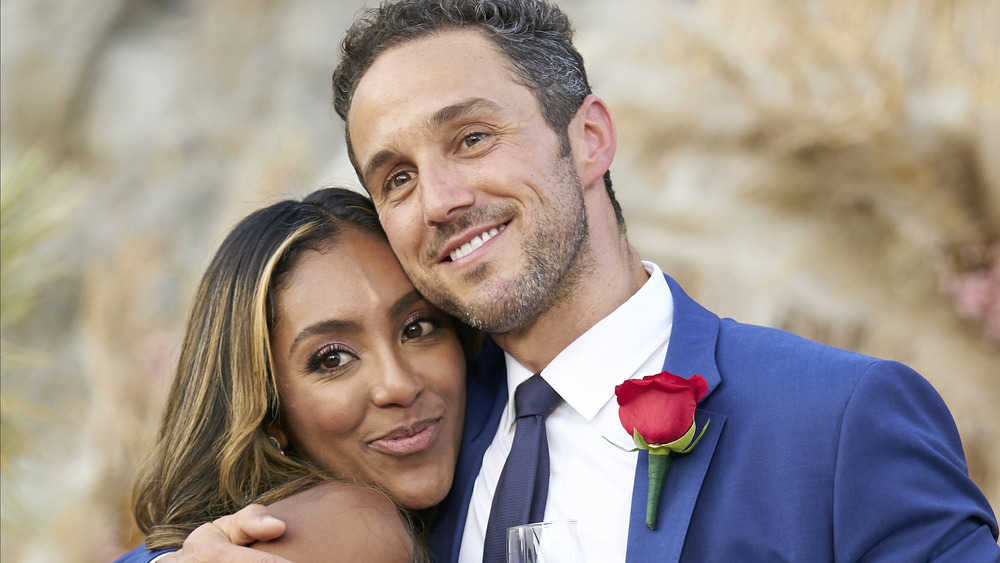 ABC/Craig Sjodin
This season of The Bachelorette opened with Clare Crawley finding her man basically after just a single episode, making it an unprecedented season. Then it was the second bachelorette of the season's turn, and she eventually declared she'd found "her person" and true love. Tayshia Adams, who stepped in when Crawley and fiancé Dale Moss took their leave from the show, has chosen her husband-to-be, Zac Clark, a New Jersey native who runs the addiction recovery organization Release (via PhillyVoice.com).
"If you had told me in March that I'd be getting engaged at the end of the year, I would not have believed it for a second," Tayshia told People. "But I want to experience life with [Zac] by my side. He's what I've always wanted." She went on to say that, upon first meeting and getting to know him, she could tell he was special. "Just the way he was speaking to me, you could tell he had maturity that I was really attracted to," she shared, noting that he had a "mystery to him" that intrigued her. She also added that him giving her a coin to toss into a fountain when they first met was "simple and thoughtful" and "tugged on [her] heartstrings."
Zac feels the same way about Tayshia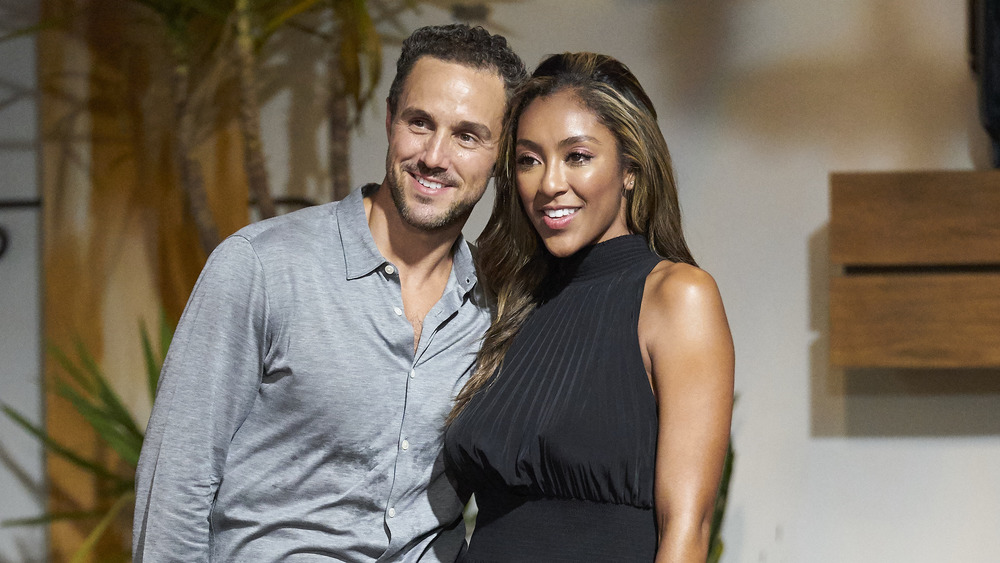 ABC/Craig Sjodin
The immediate attraction between Tayshia and Zac was mutual; Zac said of Tayshia (via People), "When she walked in the room, oh my God, the physical attraction was immediate. And in our first interaction, I knew she was special." And on the season finale of the show, he proposed to Tayshia, offering her a 3.25-carat Neil Lane ring. "I am committed to this," he said. "Not just for today, but forever." Tayshia echoed this sentiment, saying, "I didn't have any expectations," but she gushed, "Zac is my person," and noted, "And this just feels so right."
So when will the duo make it official? "We're not rushing," Tayshia told People of their wedding plans. "But it's an amazing sense of security to know that I'm not going anywhere, and he's not going anywhere." She said to Good Morning America, "We're just going with the flow at the moment." Zac, however, admitted that he hopes for a large wedding when the two do tie the knot.