The Real Home Alone Pigeon Lady Shares Her Sad Holiday Plans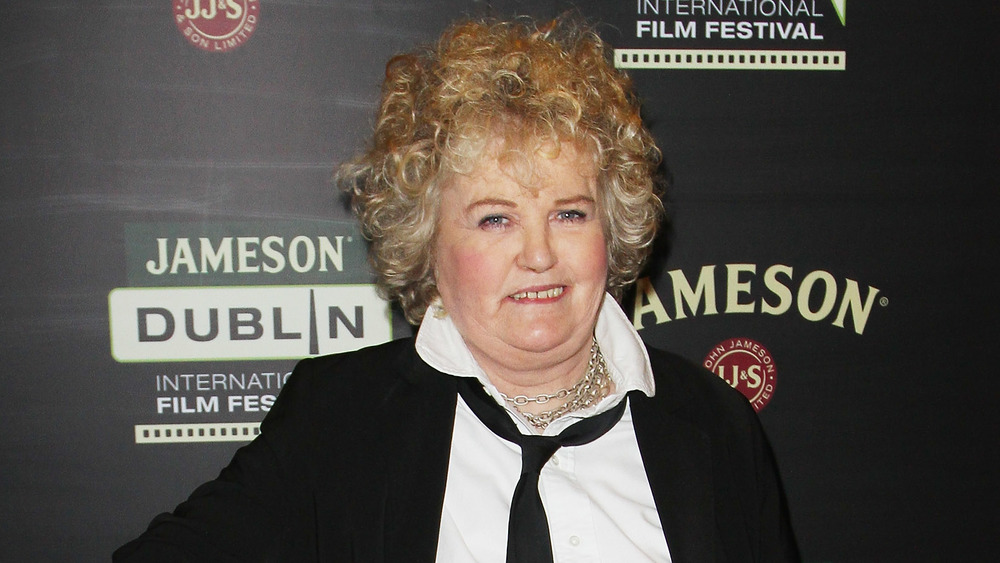 Phillip Massey/Getty Images
We recently enjoyed Kristen Wiig's portrayal of the pigeon lady from Home Alone 2 on Saturday Night Live. The holiday-themed skit made us LOL, but behind the hilarious take on the classic movie character is a real person whose Christmas plans will make anyone grateful for a bit of company on December 25.
Actress Brenda Fricker is best known for her role in the sequel to Home Alone. The septuagenarian also appeared in well-known films like My Left Foot, and A Time to Kill, as well as So I Married an Axe Murderer (via IMDb). But despite the Irish actress' Hollywood success, according to the New York Post, her holiday plans, well, don't exist.
"I'm 75 now, and I would be lying if I said it would be a nice and happy Christmas because I'm old and I live alone," Fricker said during a radio interview, adding, "It can be very dark."
Social media supports the pigeon lady
If the pigeon lady's admission is tugging at your heartstrings, you aren't alone, with social media users turning out in droves to console the lonely star. "Sending all my love to #BrendaFricker," one Twitter user posted upon reading her story. Another empathetic soul tweeted, "Not sure if this will ever get to her, but my family, and especially my son, wishes her a Merry Christmas and Happy New Year."
Meanwhile, Fricker elaborated on what her holiday will look like in the interview, saying, "I turn the phone off and put the blinds down. I do pre-record some good programs and I have my dog and I get myself through it that way."
No, you're crying! But as we wipe away our tears, it's nice to hear the actress ultimately add, "I don't want to be sounding kind of negative but it is a different kind of Christmas, that's all." She added New Years can be tough to get through as well, which prompts us to join Twitter in sending so much love and light her way — after how happy she made legions of fans, we hope she finds a little peace and joy this holiday season.