What You Don't Know About Saffron Burrows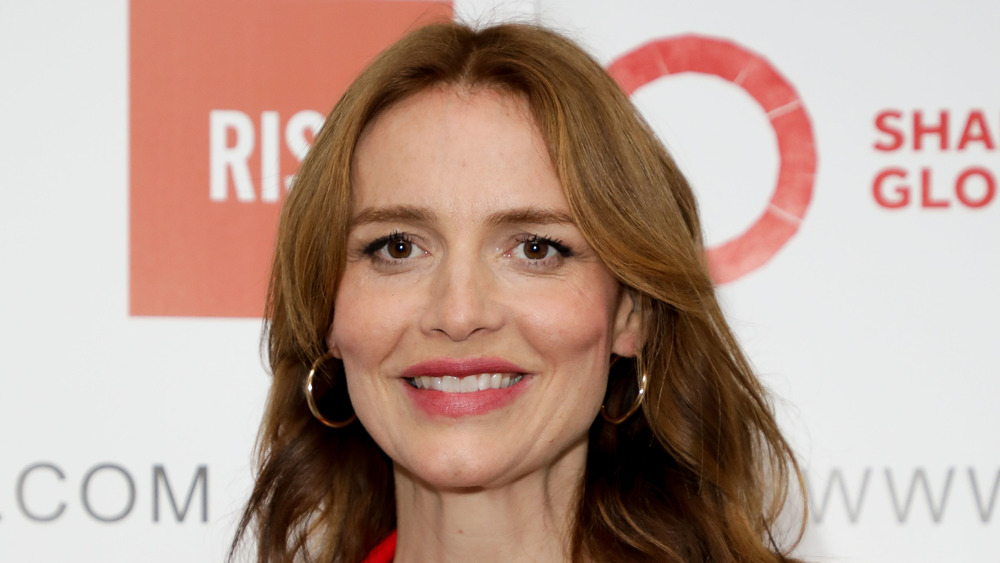 David M. Benett/Getty Images
If you've been waiting with baited breath for season 3 of You to drop on Netflix, the good news is that the wait shouldn't be too much longer. Although a premiere date hasn't officially been announced, People reported that the psychological thriller will be back on our small screens sometime in 2021.
When You does return, Saffron Burrows — who plays the mother of Joe's latest love interest, Love Quinn — will be upgraded to series regular. Burrows appeared in several episodes of season 2, and based on her amazing performance, we're psyched to learn that she'll play a more prominent role in the upcoming season.
Burrows may not be a household name just yet, but the talented British actress and model is definitely a rising star. Before joining the cast of You, she played a lead role in Amazon's acclaimed series Mozart in the Jungle, and also starred in TV shows including Boston Legal and Law & Order: Criminal Intent.
Saffron Burrows is also a writer and activist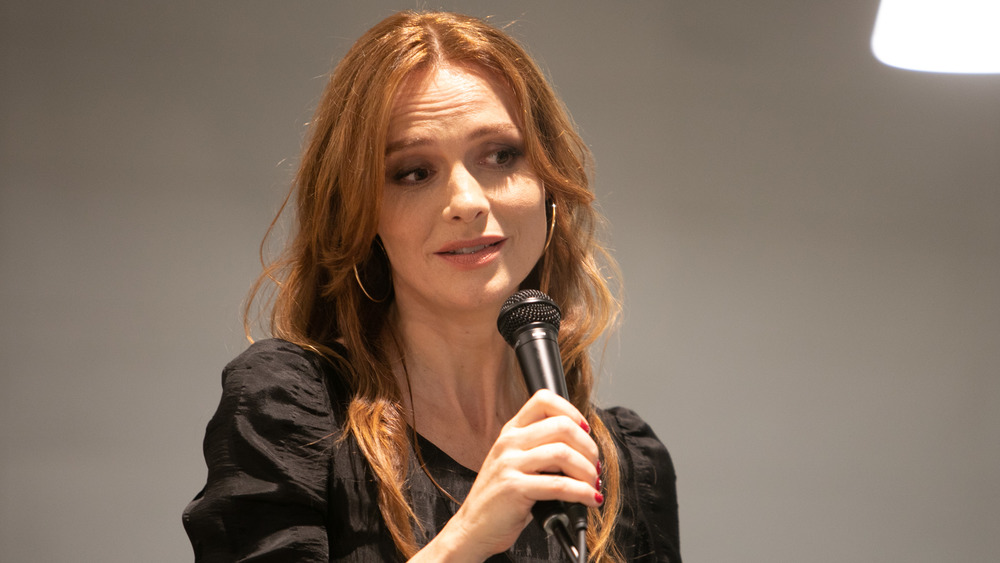 John Wolfsohn/Getty Images
In addition to her acting career, Burrows is a talented writer. Her book reviews, essays, and reported articles have been published in prestigious outlets including The Guardian.
Activism is in her blood, too — both of Burrows's parents were very politically involved, and she herself began fighting the good fight at the tender age of 11. In an interview published in the Independent, Burrows shared that she joined an anti-racism group as a pre-teen and went on to serve as the Vice President of the National Civil Rights Movement. She's also campaigned for the rights of people with disabilities (via Pop Crunch).
Burrows, who is bisexual, married her wife Alison Balian in 2013 (via E! News). The couple shares two children: a son born in 2012 and a daughter born in 2017.
In 2009, Burrows became an American citizen in order to become more involved in the country's politics (via The Guardian). She noted that in particular she takes issue with "massive generalization" in the United States. "There's a lot about 'excelling' and reaching something here. They talk about women climbing this ladder and I reject the notion of the ladder," Burrows said in 2014. "So a lot of what social consciousness is built on here I reject."
She plays one role on You, but in real life Burrows clearly wears many hats.