The Truth About The Dysport Injection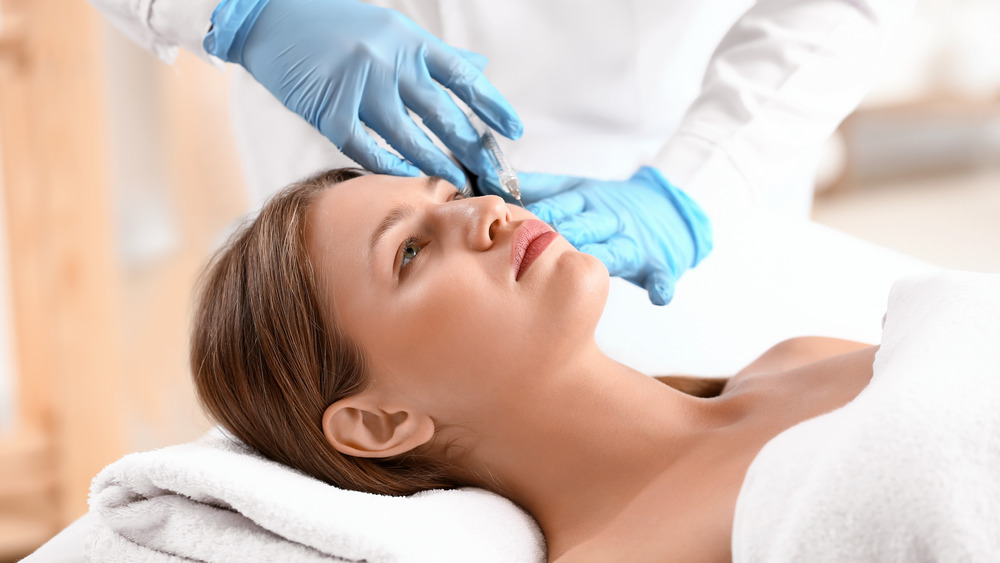 Shutterstock
We love a good anti-aging product. Anti-aging serums, creams, and masks are all aiding in keeping us looking younger — and we're not the only ones. The anti-aging products industry is projected to be worth a whopping $83.2 billion by 2027 (via GlobeNewswire). Yes, our over-the-counter potions are in demand, but sometimes they just aren't enough in our quest for youthful skin. Luckily, there are other options, and the injectable, Dysport, appears to be one of them. Here's the truth about this anti-aging injection.
Dysport has been approved by the U.S. Food and Drug Administration (FDA) since 2009 (via Healthline). Like it's similar counterpart, Botox, Dysport uses neurotoxins that block muscle contractions in order to temporarily minimize the appearance of wrinkles and fine lines (per Healthline). It's also proven to be similar to Botox in cost, consultation time, and effectiveness. 
The almost immediate minimization of pre-existing wrinkles is just one of many benefits that come with a Dysport injection. The results can last up to five months, and can help with the prevention of new wrinkles (via Byrdie).
Dysport isn't just used for fighting wrinkles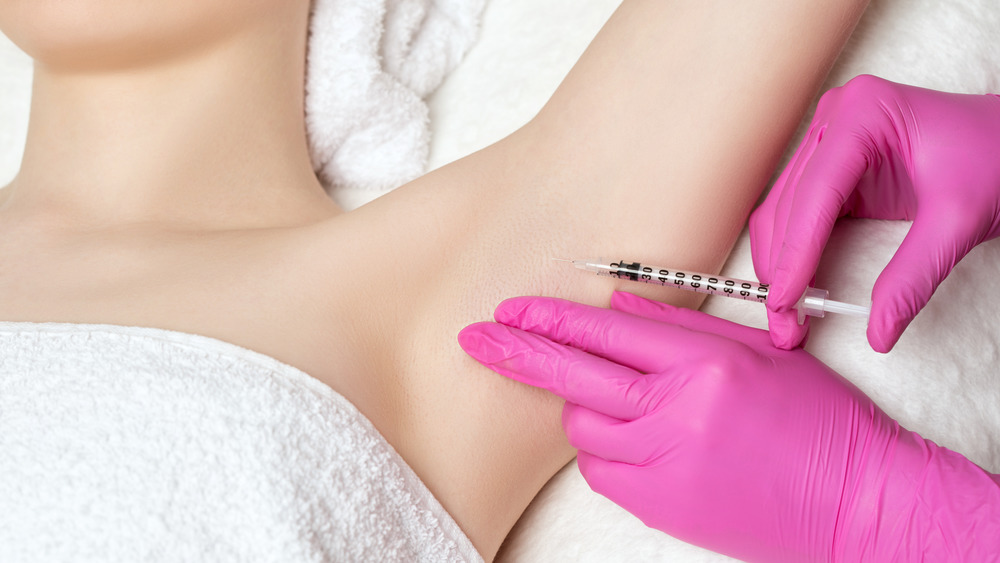 Shutterstock
The Dysport injectable can also be used to treat other conditions, according to cosmetic dermatologist Dr. Michele Green. "It can also be used to treat axillary hyperhidrosis (increased sweating) in the [armpit], and to [perform] a Nefertiti lift [aka a jaw-pronouncing treatment], as well as [reduce the appearance of] neck cords," she explained to Byrdie. "It can also be injected into the masseter muscle to decrease the strength and size of the muscle and TMJ to promote facial slimming."
As with most procedures, there are side effects to be aware of when it comes to Dysport. Some of them include headache, eye swelling, pain at the injection site, sinus issues, and nausea (via Healthline). It's also worth noting that patients who take muscle relaxers or anticholinergic drugs may experience more severe side effect symptoms due to conflict with Dysport.
So what awaits if you choose to be a candidate for a Dysport injectable? Dr. Joshua Zeichner, the director of Cosmetic & Clinical Research in Dermatology at Mount Sinai Hospital in New York City shared what to expect from the rather pain-free injection procedure. "With numbing creams, the treatment is virtually painless," he shared. "There is little or no downtime, and most people can go right back to work immediately afterwards." He went on to say that clients receiving Dysport should expect several injections, and the process takes around 20 minutes from beginning to end.
Dysport reviews are mostly positive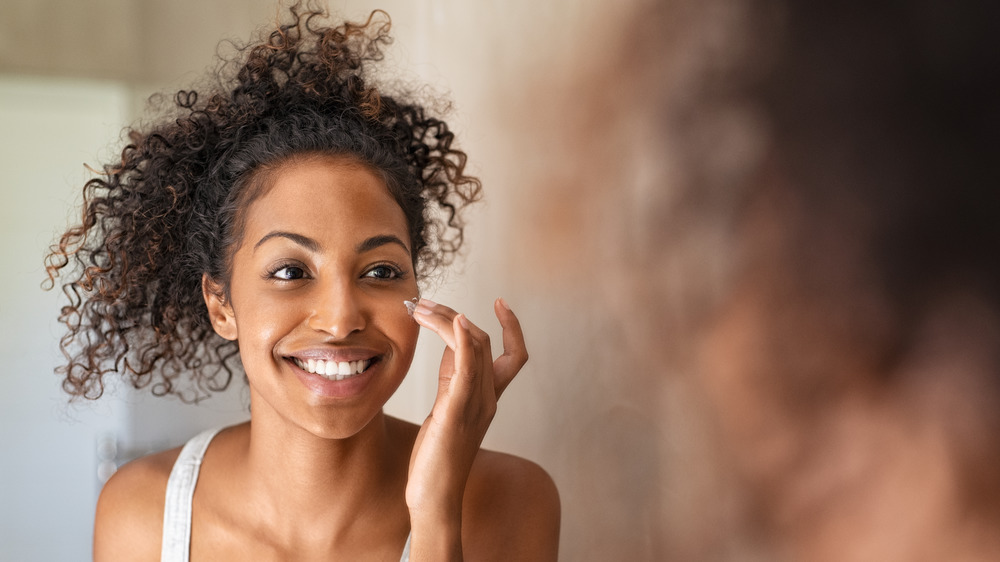 Shutterstock
Not everyone is eligible to receive Dysport. It's not recommended for those who are pregnant, have a milk allergy, are over the age of 65, or for those who have a known history of botulinum toxin sensitivity (per Healthline).
Reviews on Dysport are mixed, but user reviews appear to be mostly positive. "I went to a new esthetician for Botox and she convinced me to give Dysport a try instead," one user wrote. "I love it and will never go back." She added that it appears to be much more natural looking, and that the results last longer than Botox (via Influenster). 
Though not everyone is raving about Dysport. "I've had Botox and Dysport and I basically don't feel like Dysport did anything," another user wrote. "Botox truly worked better for me." So if you use Botox, another injectable, or just plain old face cream, we hope you feel more enlightened in your decision to give Dysport a try, or to take a pass.