The Real Reason Tiffany Haddish Won't Be With Common On Christmas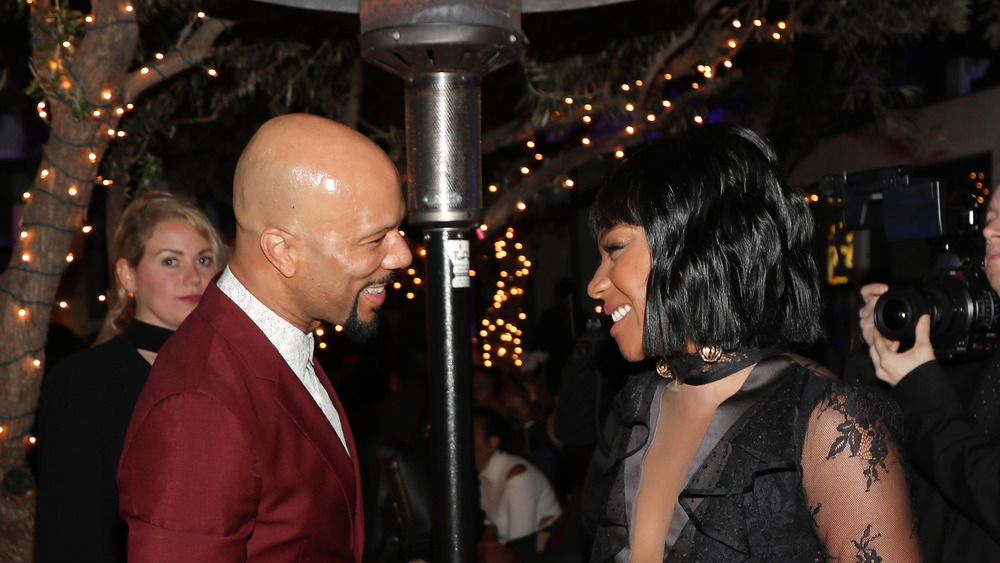 Jerritt Clark/Getty Images
While the COVID-19 pandemic has not been conducive to dating or romance, actress Tiffany Haddish and rapper Common have been able to find love during a difficult time. The two first met on the set of the 2019 film The Kitchen, which found them playing love interests (via Billboard). Although sparks had started to fly between the two, the outbreak of coronavirus and stay-at-home mandates initially put a damper on the relationship — that is, until, the dating app Bumble asked Haddish to partner with them for a "virtual date."
Although they weren't together in real life, the date still went swimmingly. And not long after that, Haddish revealed on Instagram Live with Dwyane Wade and Gabrielle Union that the two were now quarantining together. Need even further confirmation? During her appearance on Steve-O's Wild Ride podcast, Haddish said " ... he got tested for everything, I got tested for everything, and yeah, we've been f***ing."
All jokes aside, the two have a real connection. "She's a wonderful human being, she's a true queen and she just has a lot of love in her heart," Common told Stephen Colbert on The Late Show with Stephen Colbert (via People). "I'm opening up and receiving and trying to give as much love as I have in my heart. I like being a part of love and expressing that." 
Tiffany Haddish & Common will be with their respective families this Christmas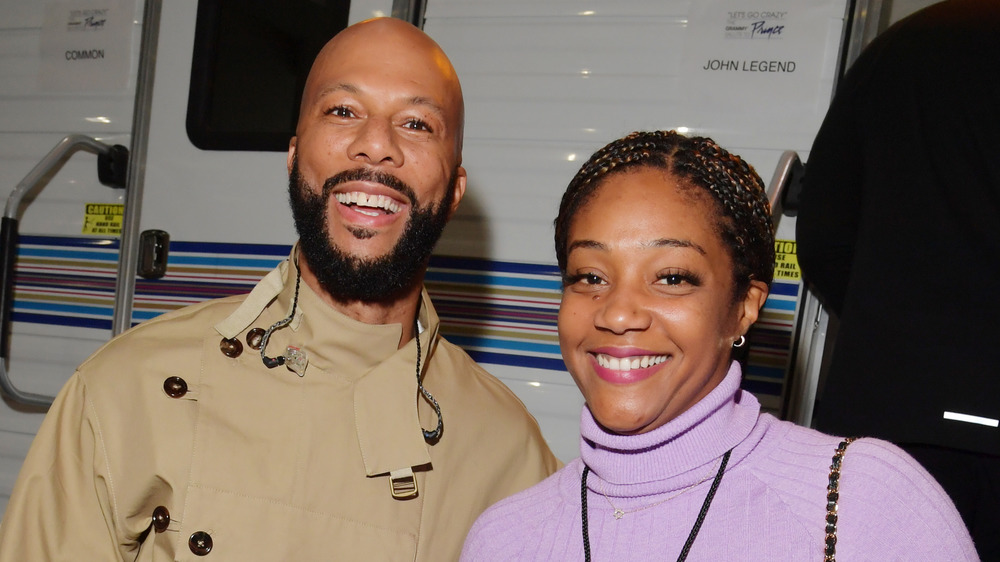 Lester Cohen/Getty Images
Haddish will be sharing the holidays with her grandmother, while Common will be with his relatives in Florida (via People). However, Haddish shared that, for her, creating this distance is actually the key to a successful relationship. "That's kind of how I like it, because I need space," she told the outlet. "I like to be able to create whatever I'm trying to create, and if I'm with somebody, I want to focus on them a lot and it can become a distraction. That's also what I like about him. He's like, 'If you need to go, you can go. I'm not trying to hold you back.'"
Plus, according to Haddish, once the two are reunited, it makes their time together all the more special. "We have so much fun together — I think we have so much fun you need a little time to recover from it! We play games, we be laughing, we dance and stuff, or we'll just curl up ... We make time for each other. We have fun," Haddish said.
So, is this the real thing, or a pandemic fling? Haddish thinks it's the former. "I feel like it's gonna work. I haven't felt like this about a relationship ever," she told Extra in October (via People). Hopefully, for Haddish and Common, this is just the first of many Christmases as a couple.