The Surprising Reason Judy Garland Almost Refused To Sing This Christmas Classic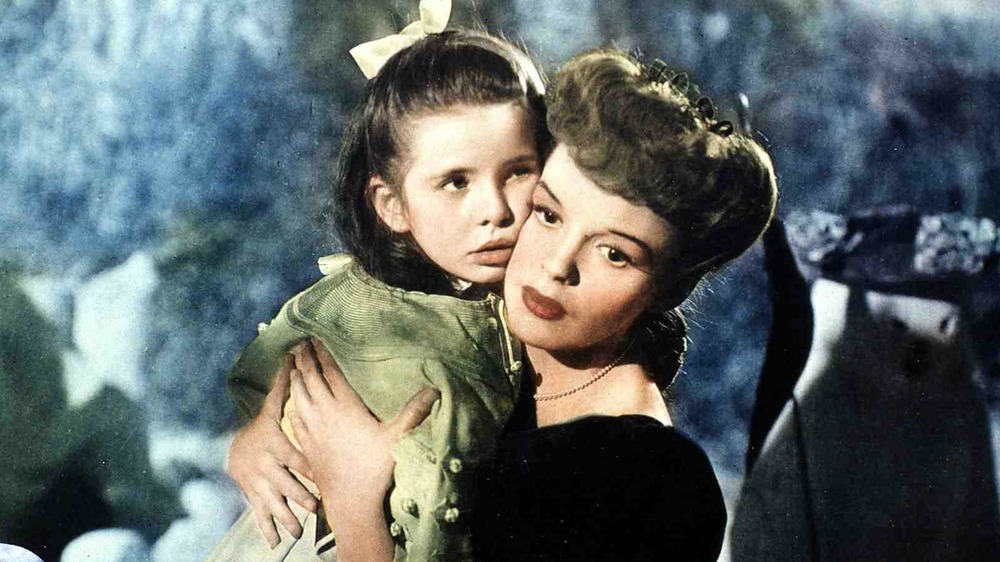 United Archives/Getty Images
Tune to any 24/7 Christmas radio channel, and it's a sure bet that you'll hear "Have Yourself a Merry Little Christmas" at least once within the hour. It's been a staple of the holiday canon since 1944, when Judy Garland sang it in the beloved film Meet Me In St. Louis (via YouTube).The song is less upbeat than, say, Jingle Bell Rock, but at the same time, it speaks of hope and the importance of enjoying the here-and-now: "Let your heart be light / Next year, all our troubles will be out of sight."  
At least, that's the way we know it these days. The song was totally different when it was first written — so much so that it nearly didn't make it into the movie at all. As the Chicago Tribune reports, composer Hugh Martin's original lyrics were: "Have yourself a merry little Christmas / It may be your last / Next year, we may all be living in the past." And the line about "faithful friends who are dear to us" was originally followed by "will be near to us no more."
Judy Garland hated the depressing lyrics to the Christmas song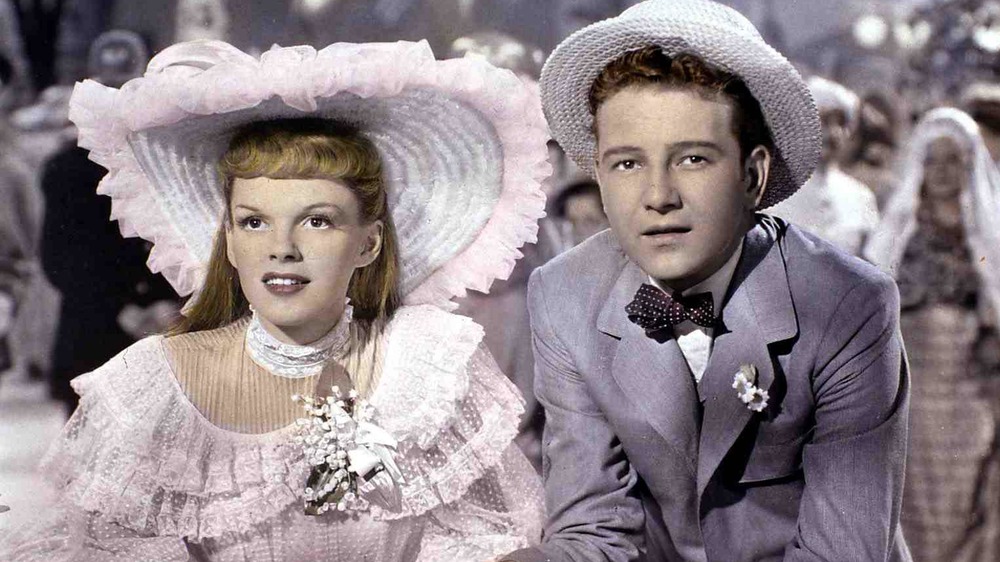 United Archives/Getty Images
In case you haven't seen the musical in a while (or ever), it centers on a year in the life of a well-to-do St. Louis family at the turn of the century (via IMDb). Garland plays Esther, the second of four sisters. When their father accepts a new job in New York City, the girls reluctantly accept the change — all except little Tootie, who has a meltdown on Christmas Eve. That's where the song comes in: Esther sings it in an attempt to comfort the child.
But Garland thought singing about a final Christmas with absent friends wasn't appropriate to be singing to a six-year-old. Per Classic FM, her horrified reaction was, "Margaret will cry, and they'll think I'm a monster." She asked that the lyrics be rewritten; Martin was reluctant at first, but a friend eventually persuaded him to lighten it up a bit. 
You might also notice that the movie version has another line that's unfamiliar. Garland sings: "Someday soon, we all will be together / If the fates allow/ Until then, we'll have to muddle through somehow." That one, too, was later altered — this time by Frank Sinatra, who thought that section was also too much of a downer. Once again, composer Martin revised his song so that Ol' Blue Eyes could urge listeners to "hang a shining star upon the highest bough" instead.