Here's How B.J. Novak Saved Christmas For Mindy Kaling's Kids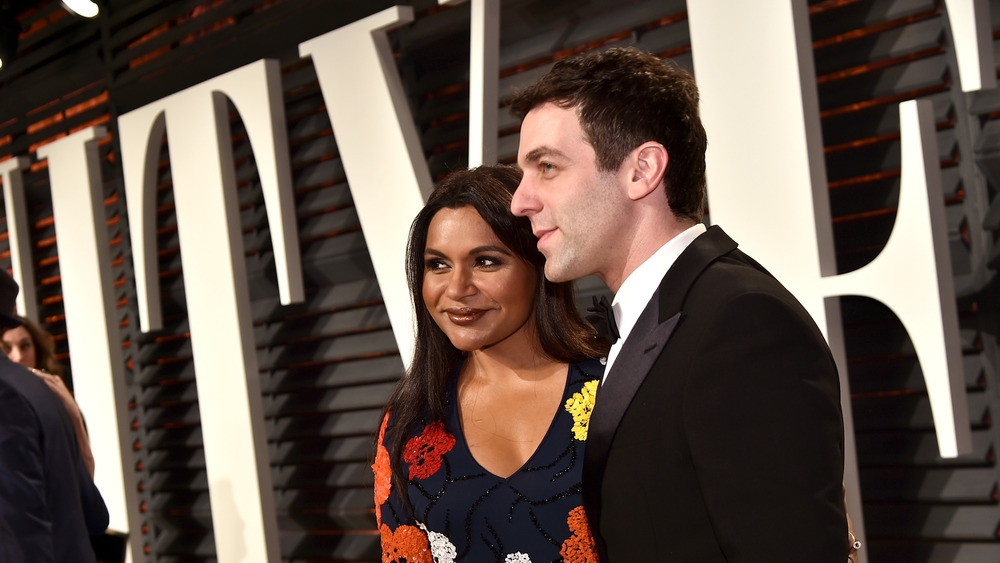 Mike Coppola/vf17/Getty Images
The holiday season is normally full of parties, cheer, and visits to and from family members and friends. But things are a little different in 2020 (okay, more than just "a little"). A lot of what most of us took for granted about the holidays has been upended this year — and that's just as true for kids as it is for adults.
So while the traditional mall visit to Santa Claus is off the table this year, actor and writer B.J. Novak helped ensure that if his good friend, former co-worker, and ex-girlfriend Mindy Kaling's kids couldn't go to Santa Claus, Santa Claus could come to them (via USA Today).
As fans likely know by now, Kaling is mother to two small children, three-year-old Katherine ("Kit") and baby Spencer, who was just born in September. However, if this is news to you, it's for good reason. Kaling kept her second pregnancy a secret, not revealing the news until after Spencer's birth. She dropped the bombshell during an appearance on The Late Show With Stephen Colbert (via YouTube).
Mindy Kaling's kids got a special visit from Santa Claus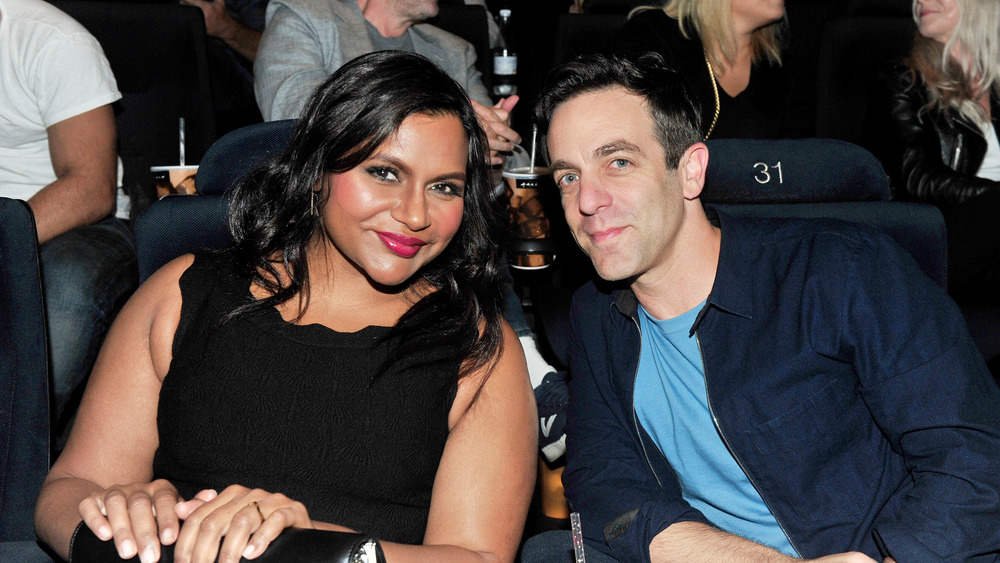 Jerod Harris/Getty Images
Kaling is plenty busy with her career right now. According to Elle, she is shooting season 2 of her hit Netflix series Never Have I Ever, producing and starring in an adaptation of Jennifer Weiner's novel Good in Bed, and writing the script for Legally Blonde 3. But that doesn't mean she doesn't find time to create unique memories for her children — starting with her good friend B.J. Novak showing up at their door dressed as Santa Claus.
Kaling explained to designer Tory Burch during Tory Talks with Mindy Kaling that she and her daughter, Kit, would be baking cookies in the kitchen when they would hear bells coming from another room, and upon inspection, find Novak in full Santa gear, asleep on the couch with a bag of gifts (via USA Today).
"This is the whole ruse that we're going to do and this might become a tradition," Kaling said, although it's plausible that Kit will see through the whole thing, as, after all, Novak is her godfather. Kaling also admitted that given that she is Hindu and Novak is Jewish, a visit to or from Santa is not typically aligned with either of their religious customs.
"This is like cultural appropriation on our part, to be Christian," she joked.
The relationship between Mindy Kaling and B.J. Novak is certainly not typical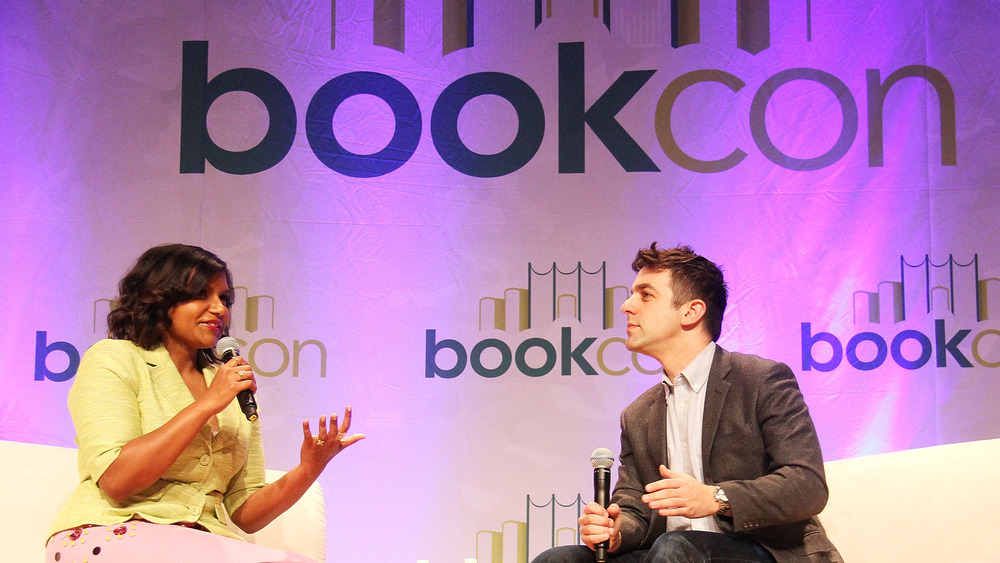 Laura Cavanaugh/Getty Images
It's no secret that Kaling and Novak are longtime close friends, but that they were, at one point, more than that. As Kaling famously wrote in her book Why Not Me?, "I will freely admit: My relationship with B.J. Novak is weird as hell. He is not my boyfriend, but he is not my best friend. I guess you could describe our relationship as a 'romantically charged camaraderie with loud arguments,' but I don't think Facebook would accept this as a new status" (via Vulture).
In fact, fans speculated (okay, hoped desperately) that Novak was the father of Kaling's daughter, Katherine — particularly since Kaling has kept quiet about her children's paternity (via YourTango). Whether or not Novak is the father of one (or both) of Kaling's babies, we may never know. But Kaling has confirmed that Novak has really stepped up to the plate, godfather-wise.
"You know, he said the funniest thing because he's so attached to my older child, my daughter," Kaling told Jenna Bush Hager on Today back in October. "When I said, you know, 'B.J., if something happens to me, it's not like I have a husband, like you have to just take the kids.' And he's like 'Oh, my God, don't tempt me.'"
No matter how their relationship continues to evolve over the years, one thing is clear: There's a lot of love between Novak, Kaling, and the rest of Kaling's little clan.